This kind of came out of nowhere to impress me quite a lot, just being released on Friday
August 4th.
Childish Japes released an EP
After You're Born
, I enjoyed a bit last year. If I recall, Courtney Swain from Bent Knee even sings on 1 track.
Childish Japes is the latest project drummer JP Bouvet has worked on, ever since the end I guess of
The Super Pilots
. He has/had a band called
Helicopria
who have I guess 3 eps I have still yet to checkout (but will), that were active in the early 2010's.
But this new album
Salamander
is not only Childish Japes but is a full release with singer
Dave Vives
who had a band called
Mals Totem
a few years ago who put out on EP with the guitarist
Asher Kurtz
whose with Childish Japes.
So this record I enjoy many facets about, namely the 1st 7 tracks, but I think the biggest thing about it is Dave Vives vocals. he sounds like
Jeff Buckley
at times or
Judah Nagler
from The Velvet Teen, or even
Petter Carlsen
whose vocals stood out on
Long Distance Calling's
album
Trips
.
He can really wail like a banshee on many of these tracks.
The production style reminds me a lot of
Bent Knee
's albums. With space and clarity. It almost sounds recorded live at times.
"Something Else," "Float," "Old Yeller," and "Lying to Us" among the rest of those tracks standout. The dynamics, and emotion shows up often. I even am reminded at times of the Neverending White Lights.
The guitar tones from Kurtz and Bouvet's crisp drum work are among the best stuff I've heard from him.
I'm not ready to say this is an Album of the Year candidate, but I enjoyed it more than I expected certainly.
And Dave Vives I want to hear more from now, starting with that Mals Totem EP.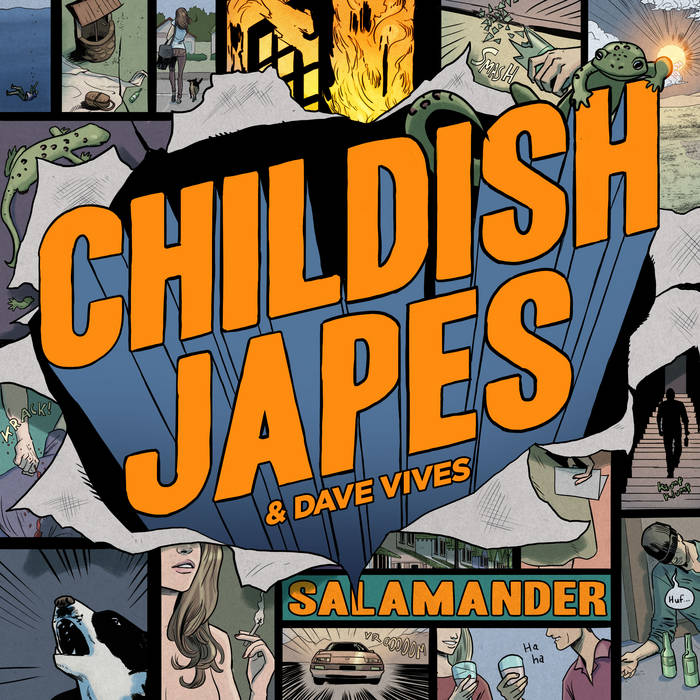 1. California 04:04
2. Something Else 03:58
3. Please Explain 03:43
4. Lying To Us 03:59
5. Float 04:36
6. Well Done 03:40
7. Old Yeller 05:51
8. Rosanne 02:11