Okay so I've been trying to complete this for like 2 weeks, which was right after I heard about this list from my friend John and my wife.
The Link(s) with National Public Radio's list of 150 Greatest Albums Made By Women is at the bottom of this entry. The links have of course some eye-rolling reviews at times, but by all means, both reading them if for nothing else, shits and giggles.
But the point I have is, I ENJOY MANY ALBUMS THAT WOMEN MADE, that are not on there.
Whether they be old, or even 75%+ of them from the last 15 years, lol.
And this list or lists really has a lot of prog in it naturally. The NPR list? while it is there a bit, not so much. In fairness, Joni Mitchell by some is considered progressive if not Prog. And she is in there twice if I recall. As well as Nina Simone, another artist some consider progressive, just in the styles she incorporated.
WHY ALL THE LISTS?
Well I 1st just started making a list of albums from artists that were only women. And then considered the fact even Fleetwood Mac and Sonic Youth were on NPR's list, I would include albums/artists that the PRIMARY MUSICIANS OR SONGWRITERS WERE WOMEN.
At least some of them.
And then I just thought if a woman had at least a decent if not very prominent role, they would qualify.
Then I started to think of just bands who at least had women who played a lot on, if not were a regular contributor to much of the album, if not even a songwriter. I.e. if the band had 4 or more members, and even 1 was female, they would qualify as long as they were a member or on a good chunk of the album. Not just 1 or 2 songs as a guest, etc.
And then I went further to include Female Artists and/or bands that had female members that I know/know-of/heard a few songs from, etc. But can't really put 1 album down for, or just only know vaguely, but that is enough for inclusion. And maybe most importantly, they or even their genre of music isn't on the NPR list.
So here it or they are. I am certain I didn't include a lot of artists if not albums, namely in Jazz and Ethnic/World music. Maybe I'll do an edit, or another entry, or maybe I won't (more likely).
OH, and ONLY 1 ALBUM PER ARTIST (unlike the npr.org list)
I guess I can add 1 last thing, this entry and discussion with my wife about Progressive Rock and Black People/Minorities, has me wanting to make a list like this/these, for that exception to the majority of my taste.
The James Parker article about Prog being white and a discussion with her last night kind of got me thinking of that. Sadly, it is kind of delaying my Albums Calendar Project, but so be it. They'll all get done eventually (hopefully sooner than later).
1 good reference:
flyingwill's A Quick (800+?) Guide to Fly's Favorite Female Artists (rym)
PRIMARY
Renaissance -Scheherazade and Other Stories (1975)
Imogen Heap - Speak for Yourself (2005)
Pure Reason Revolution - The Dark Third (2006)
Janelle Monae - The Archandroid (2010)
Kimbra - Vows (2011)
Warpaint - Exquisite Corpse [EP] (2008)
夢中夢 [Mutyumu] - イリヤ -Il y a- (2008)
Vuvuzela - The Hollow Choir (2012)
Tokyo Jihen - Adult (2006)
Kacica - Mosaic (2008)
Annie Haslam - Annie in Wonderland (1977)
Distrails - Virginia Creeper (2008)
Timbre - Sun and Moon (2015)
Brooke Waggoner - Go Easy Little Doves (2009)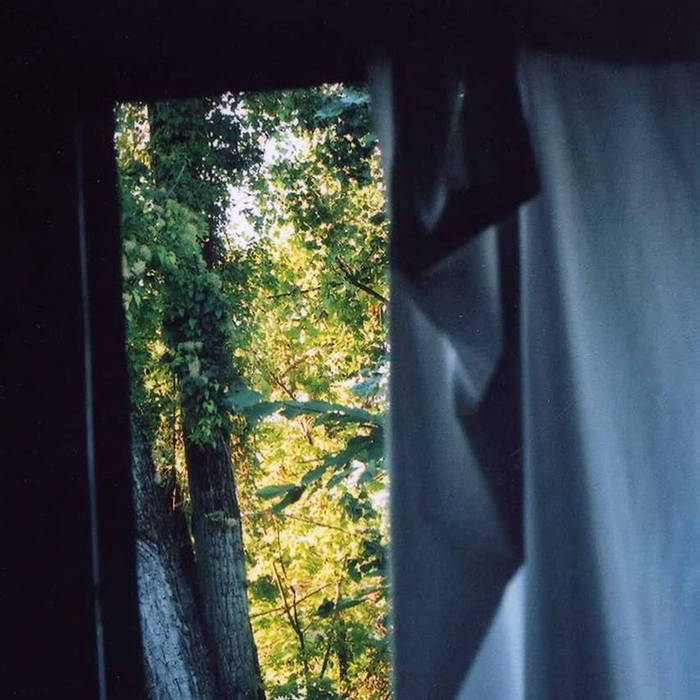 Forest Park - Forest Park (2012)
Marketa Irglova - Muna (2014)
Amanda Palmer and The Grand Theft Orchestra - Theatre Is Evil (2012)
Unexpect - In a Flesh Aquarium (2006)
St. Vincent - Marry Me (2007)
The Gathering - Mandylion (1995)
Fairport Convention - Liege and Lief (1969)
iamthemorning - Belighted (2014)
White Willow - Sacrament (2000)
Fields. - Everything Last Winter (2007)
Various Artists - Once: Music From the Motion Picture (2007)
Nexus - Metanoia (2001)
Karen O and the Kids - Where the Wild Things Are (2009)
The Ebb and Flow - Attack and Decay (2007)
Rachel Flowers - Listen (2016)
Esperanza Spalding - Emily's D+Evolution (2016)
Anekdoten - Nucleus (1995)
Yeah Yeah Yeahs - It's Blitz! (2009)
Heart - Dreamboat Annie (1976)
Roxette - Look Sharp! (1988)
Sheena Ringo - Shoso Strip (2000)
Hiromi - Time Control (2007)
Frou Frou - Details (2002)
The Dresden Dolls - The Dresden Dolls (2003)
Eluvetie - Slania (2008)
Nicole Atkins - Mondo Amore (2011)
Sucre - A Minor Bird (2012)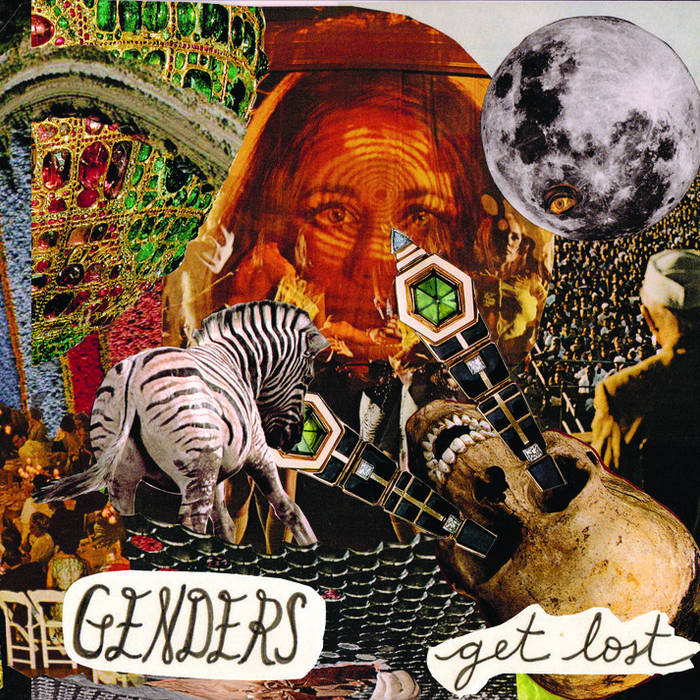 Genders - Get Lost (2013)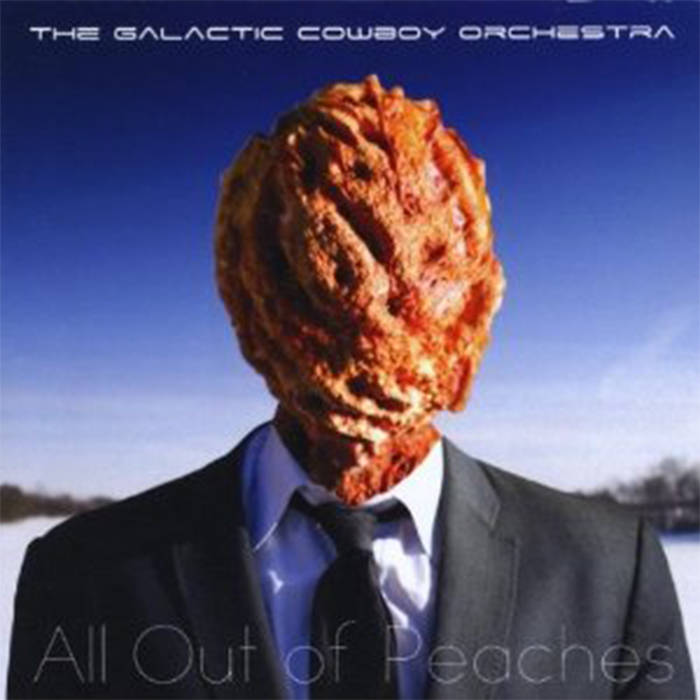 The Galactic Cowboy Orchestra - All Out of Peaches (2011)
Deerhoof - Offend Maggie (2007)
Rachel Z Trio - Moon at the Window (2002)
Kaki King - ...Until We Felt Red (2006)
Sarah Jarosz - Follow Me Down (2011)
Kate Bush - The Dreaming (1982)
Vedera - The Weight of an Empty Room (2005)
Francesca Gagnon - Au Dela Des Couleurs (1999)
The Jealous Girlfriends - The Jealous Girlfriends (2008)
School of Seven Bells - Alpinisms (2008)
Buke and Gase - General Dome (2010)
Laura Veirs - July Flame (2010)
Linda Rondstadt featuring Aaron Neville - Cry Like a Rainstorm, Howl Like the Wind (1989)
Dirty Projectors - Bitte Orca (2009)
Charlotte Gainsbourg - 5:55 (2006)
Local Minnesota
The Family - The Family (1985)
Alchemy VII - The Magick Vol 1 (1998)State 4 - Less than Happy (2002)
Little Tin Box - Action Music (2003)
Courtney Yasmineh - Sufi Line (2003)
Best Friends Forever - Best Friends Forever EP (2004)
Fitzgerald - Raised by Wolves (2005)
Jenny Dalton - Rusalka's Umbrella (2006)
Caroline Smith and the Goodnight Sleeps - Backyard Tent Set (2008)
Total Babe - Heatwave [EP] (2009)
Run at the Dog - Scutigera, Yeah! (2010)
Brute Heart - Brass Beads (2009)
The Bewitched - Without a Net (2012)
RisingSide - Arrow: The Onus Key (2013)
Local Female Artists/Bands with Female members
Prudence Johnson
Natalie Lovejoy
Katie McMahon
Poojah Pavan
Claudia Schmidt
Sirens of Titan
Alicia Wiley
SECONDARY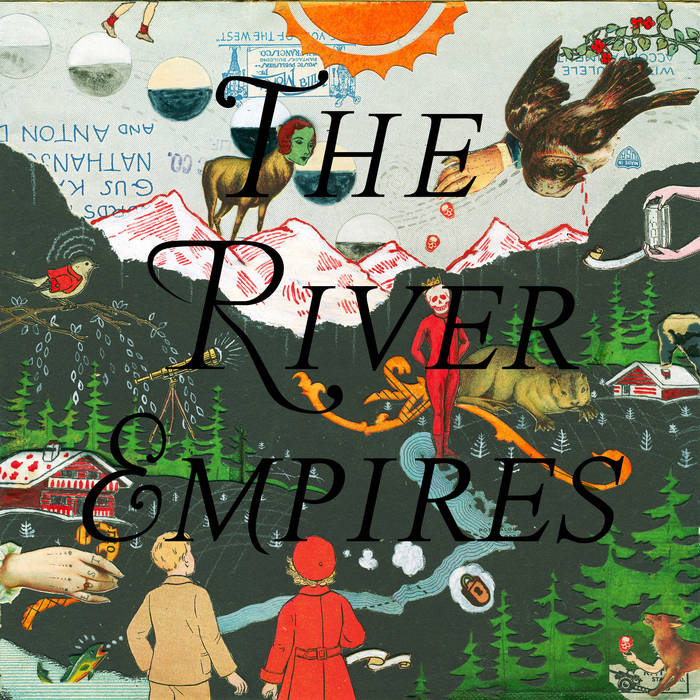 The River Empires - The River Empires (Epilogue) (2010)
Pepe Deluxé - Queen of the Wave (2012)
Sufjan Stevens - The Age of Adz (2010)
Orphaned Land - Mabool: The Story of the Three Sons of Seven (2004)
Protest the Hero - Kezia (2006)
Cloud Cult - Light Chasers (2010)
The Red Paintings - The Revolution Is Never Coming (2013)
The Family Crest - Beneath the Brine (2014)
The Decemberists - The Crane Wife (2006)
Kiss Kiss - Reality vs. the Optimist (2007)
Margot and the Nuclear So and So's - Animal!/Not Animal (2008)
Bruce Peninsula - A Mountain Is a Mouth (2009)
Godspeed You Black Emperor! - Lift Yr. Skinny Fists Like Antennas to Heaven! (2000)
Carmen - Fandangos in Space (1973)
Annuals - Be He Me (2006)
The New Pornographers - Twin Cinema (2005)
Broken Social Scene - You Forgot It in People (2002)
Kunek - Flight of the Flynns (2006)
Anathema - Distant Satellites (2014)
Typhoon - White Lighter (2013)
Anathallo - Floating World (2006)
The Apples in Stereo - New Magnetic Wonder (2007)
Emanuel and The Fear - Listen
Nordic Giants - Build Seas, Dismantle Suns (2014)
Team Me - Blind as Night (2014)
Jared Micah and Hats - T.C.H.T.O.B. (2007)
Revere - Hey! Selim (2010)
Diablo Swing Orchestra - Sing Along Songs for the Damned and Delirious (2009)
Cirque du Soleil - Alegría (1994)
The Most Serene Republic - Fantasick Impossibliss (2010)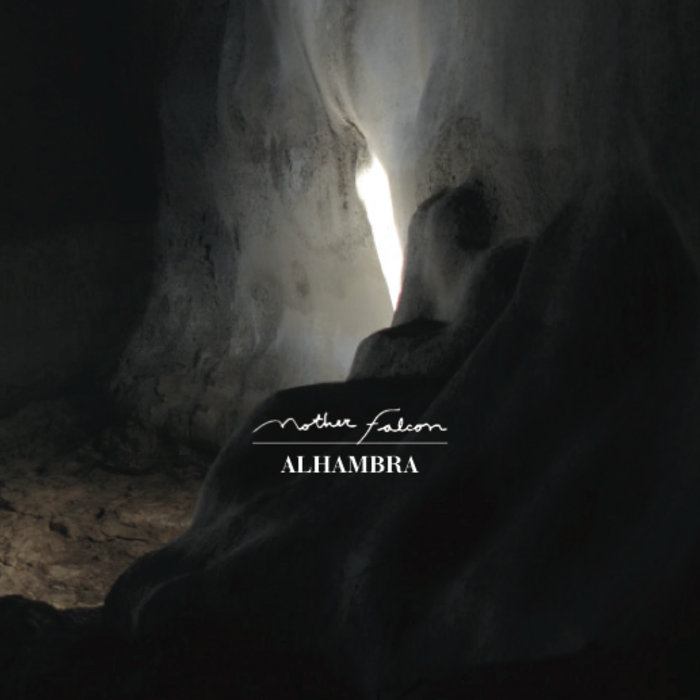 Mother Falcon - Alhambra (2011)
Akphaezya - Anthology II: Links From the Dead Trinity (2004)
Polyphonic Spree - The Fragile Army (2007)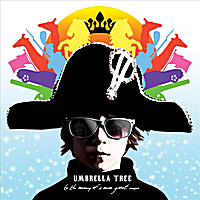 Umbrella Tree - To the Memory of a Once Great Man (2012)
Phideaux - Doomsday Afternoon (2007)
The Flying Tourbillon Orchestra - Escapements (2008)
The Wishing Tree - Carnival of Souls (1996)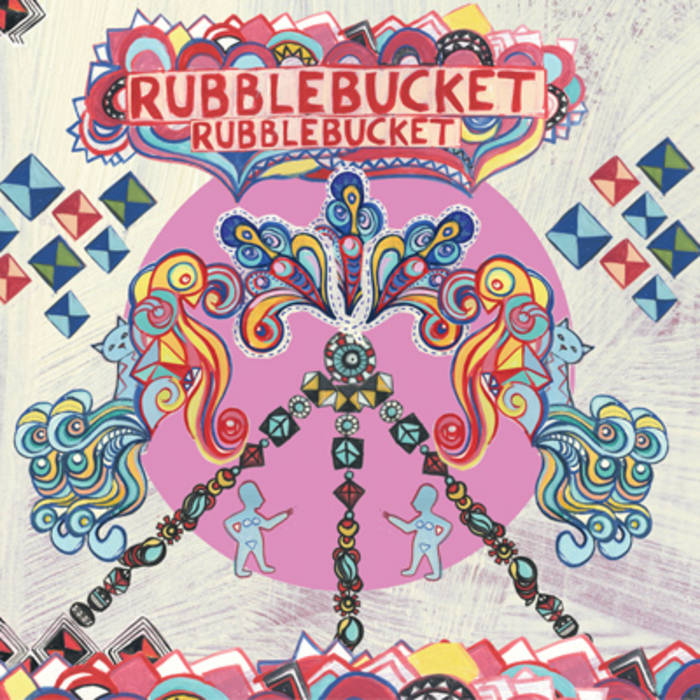 Rubblebucket - Rubblebucket (2009)
Metal: Gothic/Prog/Power
Aesma Daeva
After Forever
Aghora
Arch Enemy
Babymetal
Delain
Epica
Evanescence
Lacuna Coil
Nightwish
Power Symphony
Stream of Passion
Switchblade Symphony
Theatre of Tragedy
To-Mera
Tristania
Xandria
Prog/Psych/Classic Rock
The Anchoress - Confessions of a Romance Novelist (2016)
Ars Nova
Blackmore's Night
Curved Air - Phantasmagoria (1972)
District 97 - Trouble with Machines (2012)
Fleetwood Mac - Rumours (1977)
Jaye Foucher - Contagious Grooves (2000)
Iona - Open Sky (2000)
It's a Beautiful Day
Jefferson Airplane - Surrealistic Pillow (1967)
Kaipa
Karnataka
Joni Mitchell - Court and Spark (1974)
Mostly Autumn
Magenta
Landmarq
Mastermind - Angels of the Apocalypse (2000)
Annette Peacock - X-Dreams (1978)
Par Lindh Project - Gothic Impressions (1994)
Pentangle - Basket of Light
The Reasoning
The Red Masque
Sleepytime Gorilla Museum - Of Natural History (2004)
Thinking Plague - In This Life (1988)
College Pop/Rock/Singer Songwriter
Bjork/The Sugarcubes
Paula Cole - Harbinger
The Cranberries - Everybody Else is Doing It, So Why Can't We? (1993)
Enya/Clannad
Feist - Let it Die (2004)
Alanis Morissette - Jagged Little Pull (1996)
Nina Simone - Pastel Blues (1965)
Sarah Slean - The Baroness (2008)
Gothic/Ethnic/Middle Eastern/Dub
Anoushka Shankar
Natasha Atlas
Dead Can Dance - Within the Realm of a Dying Sun (1987)
Shiny Toy Guns
Pop/Soul/RandB
Nikka Costa
Sharon Jones and the Dap Kings
NPR's LIST + LINKS
150-141
150. The Roches - The Roches (1979)
149. Alicia Keys - Songs in a Minor (2001)
148. Terri Lyne Carrington - The Mosaic Project (2011)
147. Meredith Monk - Dolmen Music (1981)
146. Patty Griffin - Flaming Red (1998)
145. Oumou Sangare - Moussolou (1989)
144. The Breeders - The Last Splash (1993)
143. Robyn - Body Talk (2010)
142. Iris DeMent - My Life (1993)
141. Joanna Newsom - Ys (2006)
140-131
140. Norah Jones - Come Away with Me (2002)
139. The Bangles - All Over the Place (1984)
138. Cocteau Twins - Heaven or Las Vegas (1990)
137. Ofra Haza - 50 Gates of Wisdom (Yesemite Songs (1987)
136. Yoko Ono/Plastic Ono Band - Yoko Ono/Plastic Ono Band (1970)
135. The B52's - The B52's (1979)
134. Solange - A Seat at the Table (2016)
133. Fanny - Fanny Hill (1972)
132. Shelby Lynne - I am Shelby Lynne (2000)
131. Shirley Horn - I Thought About You (Live at Vine St.) (1987)
130-121
130. Teena Marie - Wild and Peaceful (1979)
129. Marianne Faithfull - Broken English (1979)
128. Pauline Oliveros, Stuart Dempster, Panaiotis - Deep Listening (1989)
127. Sonic Youth - Sister (1987)
126. The Carpenters - A Song for You (1972)
125. Fiona Apple - Tidal (1996)
124. Carly Simon - No Secrets (1972)
123. Cris Williamson - The Changer and the Changed: A Record of the Times (1975)
122. Siouxsie and the Banshees - The Scream (1978)
121. Joni Mitchell - Hejira (1976)
120-111
120. Anita Baker - Rapture (1986)
119. The Slits - Cut (1979)
118. Chaka Khan - I Feel for You (1984)
117. Joan Jett - I Love Rock 'n' Roll (1981)
116. Macy Gray - On How Life Is (Epic, 1999)
115. La Lupe and Tito Puente - La Pareja (1978)
114. Reba McEntire - Rumor Has It 1990)
113. Aretha Franklin - Young, Gifted and Black (1972)
112. Mercedes Sosa - Mercedes Sosa en Argentina (1982)
111. Diamanda Galás - The Litanies of Satan (1982)
110-101
110. Miranda Lambert - Platinum (2014)
109. Against Me! - Transgender Dysphoria Blues (2014)
108. Gladys Knight and the Pips - Imagination (1973)
107. The Shangri -Las Leader of the Pack (1965)
106. No Doubt - Tragic Kingdom (1995)
105. Sheila E. - The Glamorous Life (1984)
104. ESG - Come Away With ESG (1983)
103. Umm Kulthum - Enta Omri (You Are My Life) (1964)
102. Alabama Shakes - Sound and Color (2015)
101. Eurythmics -Touch (1983)
100-91
100. Buffy Sainte -Marie It's My Way! (1964)
99. Taylor Swift - Fearless (2008)
98. Bikini Kill - Yeah Yeah Yeah Yeah (1993)
97. Mariah Carey - Daydream (1995)
96. Lil' Kim - Hard Core (1996)
95. Shakira - ¿Dónde Están los Ladrones? (1998)
94. Sheryl Crow - Tuesday Night Music Club (1993)
93. Britney Spears - ...Baby One More Time (1999)
92. Meshell Ndegeocello - Peace Beyond Passion (1996)
91. Alison Krauss And Union Station - New Favorite (2001)
90-81
90. Barbra Streisand - Funny Girl, Broadway Cast Album (1964)
89. Shania Twain - Come On Over (1997)
88. k. d. lang Ingénue (1992)
87. X Los Angeles (1980)
86. Alice Coltrane Journey in Satchidananda (1971)
85. Joan Baez Diamonds - Rust (1975)
84. Roberta Flack - First Take (1969)
83. Bobbie Gentry - Ode To Billie Joe (1967)
82. Laura Nyro - New York Tendaberry (1969)
81. Sleater-Kinney - Dig Me Out (1997)
80-71
80. Laurie Anderson - Big Science (1982)
79. Portishead - Dummy (1994)
78. The Bulgarian State Radio and Television Choir - Le Mystère Des Voix Bulgares (1987)
77. Aaliyah - Aaliyah (2001)
76. Tammy Wynette - Stand By Your Man (1969)
75. Donna Summer - Bad Girls (1979)
74. The Raincoats - The Raincoats (1979)
73. Astrud Gilberto - The Astrud Gilberto Album (1965)
72. The Runaways - The Runaways (1976)
71. Salt-N-Pepa - Blacks' Magic (1990)
70-61
70. Stevie Nicks - Bella Donna (1981)
69. Cyndi Lauper - She's So Unusual (1983)
68. Rosanne Cash - King's Record Shop (1987)
67. Sinead O'Connor - I Do Not Want What I Haven't Got ( 1990)
66. Miriam Makeba - Pata Pata (1967)
65. Cassandra Wilson - Blue Light 'Til Dawn (1993)
64. Spice Girls - Spice (1996)
63. Madonna - Like a Virgin (1984)
62. Dixie Chicks - Wide Open Spaces (1998)
61. Destiny's Child - The Writing's on the Wall (1999)
60-51
60. The Pretenders - Pretenders (1980)
59. Indigo Girls - Indigo Girls (1989)
58. Labelle - Nightbirds (1974)
57. Mary J. Blige - What's the 411? (1992)
56. X-Ray Spex - Germfree Adolescents (1978)
55. The Go-Gos - Beauty And The Beat (1981)
54. Nico - Chelsea Girl (1967)
53. Linda Ronstadt - Heart Like A Wheel (1974)
52. Bonnie Raitt - Nick Of Time (1989)
51. Sarah Vaughan - Sassy Swings Again (1967)
50-41
50. Hole - Live Through This (1994)
49. Rickie Lee Jones - Pirates (1981)
48. Etta James - Rocks The House (1964)
47. Celia Cruz - Son con Guaguanco (1966)
46. Emmylou Harris - Wrecking Ball (1995)
45. Dusty Springfield - Dusty in Memphis (1969)
44. Heart - Dreamboat Annie (1976)
43. M.I.A. - Kala (2007)
42. Ella Fitzgerald - Ella Fitzgerald Sings the Johnny Mercer Song Book (1964)
41. Tracy Chapman - Tracy Chapman (1988)
40-31
40. The Staple Singers - Be Altitude: Respect Yourself (1972)
39. Gillian Welch - Time (The Revelator) (2001)
38. Odetta - It's a Mighty World (1964)
37. Kate Bush - Hounds Of Love (1985)
36. Grace Jones - Nightclubbing (1981)
35. Blondie - Parallel Lines (1978)
34. Tina Turner - Private Dancer (1984)
33.. Queen Latifah - All Hail The Queen (1989)
32. Björk - Post (1995)
31. Liz Phair - Exile In Guyville (1993)
30-21
30. Adele - 21 (2011)
29. Alanis Morissette -Jagged Little Pill (1995)
28. Nina Simone - Nina Simone Sings the Blues (1967)
27. Tori Amos - Little Earthquakes (1992)
26. TLC - CrazySexyCool (1994)
25. Ani Difranco - Little Plastic Castle (1998)
24. Loretta Lynn - Coal Miner's Daughter (1970)
23. Aretha Franklin - Amazing Grace (1972)
22. Sade - Diamond Life (1984)
21. PJ Harvey - Rid Of Me (1993)
20-11
20. The Ronettes - Presenting the Fabulous Ronettes Featuring Veronica (1964)
19. Selena - Amor Prohibido (1994)
18. Lucinda Williams - Car Wheels On A Gravel Road (1998)
17. Janet Jackson - Control (1986)
16. Fleetwood Mac - Rumours (1977)
15. Diana Ross and the Supremes - Where Did Our Love Go (1964)
14. Whitney Houston - Whitney Houston (1985)
13. Madonna - Like a Prayer (1989)
12. Erykah Badu - Baduizm (1997)
11. Dolly Parton - Coat Of Many Colors (1971)
10-1
10. Carole King - Tapestry (1971)
9. Amy Winehouse - Back To Black (2006)
8. Janis Joplin - Pearl (1971)
7. Patti Smith - Horses (1975)
6. Beyoncé - Lemonade (2016)
5. Missy Elliott - Supa Dupa Fly (1997)
4. Aretha Franklin - I Never Loved a Man The Way I Love You (1967)
3. Nina Simone - I Put A Spell on You (1965)
2. Lauryn Hill - The Miseducation of Lauryn Hill (1998)
1. Joni Mitchell - Blue (1971)