Okay, this is the End of Year 2016-2017 countdown list.
The last few weeks I've come to grips with this year and what is good and disappointing about it. I think making the Albums Calendars has helped that, per there are many years I struggle to find a 5 or even 4.5-star album for whatever reason. Odds I guess.
Although in 2016 and 2017, compared to say 1979 or 1983, there are a ton more albums, but I also think as an invidual music listener, there are just going to be a Calendar year or 2 every decade, that I fail to find a decent chunk of amazing albums like other years.
That all being said, I do think this has been a year of good albums and some comebacks. And like every year, some of these albums and albums not included (or included but not listened to much) that time may be more kind to them. Or just discovering them will happen in the near future.
#1 is interesting, as it is from a band I've loved for over 10 years, but have never finished in my Top 5 even I don't think, during that year. But it is nice to see them take the crown this year and finish so high. And I did buy the Deluxe Vinyl edition, which I'm glad I did now.
edit: moved Flying Microtonal Banana (King Gizzard) and Drunk (Thundercat)
into the list. I have heard both a few times. King Gizzard especially, which for some reason originally (after I checked it out) I thought did not get released in this Calendar Year
Didn't check out
Crippled Black Phoenix - Horrific Honorifics
Cynic - Uroboric Forms: The Complete Demo Recordings
Deep Purple - Infinite
Gizmodrome - Gizmodrome
Steve Hackett - The Night Siren
King Gizzard and the Lizard Wizard - Sketches of Brunswick East
King Gizzard and the Lizard Wizard - Murder of the Universe
KXM - Scatterbrain
Leprous - Malina
Metallica - Hardwired...to Self-Destruct
Mastodon - Empire of Sand
Mastodon - Cold Dark Place [EP]
Marco Minneman - Borrego
Minus the Bear - VOIDS
The Mute Gods - …tardigrades will inherit the earth
The Night Flight Orchestra - Amber Galactic
The New Pornographers - Whiteout Conditions
Nova Collective - The Further Side
Scale The Summit - In A World Of Fear
Solstafir - Berdreyminn
Sons of Apollo - Psychotic Symphony
Styx - The Mission
Peter Silberman - Impermanence
St.Vincent - Masseduction
Sufjan Stevens, Bryce Dessner, Nico Muhly and James McAlister - Planetarium
Roger Waters - Is This the Life We Really Want?
Tuesday the Sky - Drift
Listened to Once
At the Drive-In - in·ter a·li·a
Broken Social Scene - Hug of Thunder
Bullet Height - No Atonement
Klimt 1918 - Sentimentale Jugend
Krallice with Dave Ediwardson - Loum
Meridian Incident - Istology
The Neal Morse Band - The Similitude of a Dream (all live once, which was enough)
Ne Obliviscaris - Urn
Offa Rex - The Queen of Hearts
Temples - Volcano
Waaktaar and Zoe - World of Trouble
46. Tuxedo - Fux with the Tux [EP]
45. Black Map - In Droves
44. The Ongoing Concept - Places
43. Jessie Ware - Glasshouse
42. Do Make Say Think - Stubborn Persistent Illusions
41. The Barnum Meserve - When All is Lost
40. Umphrey's McGee - Zonkey
39. Radical Face - SunnMoonnEclippse [EP]
38.Thundercat - Drunk
37. Big Wreck - Grace Street
36. Capital Cities - Swimming Pool Summer [EP]
35. Blackfield - V
34. Danny Cavanagh - Monochrome
33. Tuxedo - Tuxedo II
32. Dave Kerzner - Static
31. Rachel Flowers - Listen
30. King Gizzard and the Lizard Wizard - Flying Microtonal Banana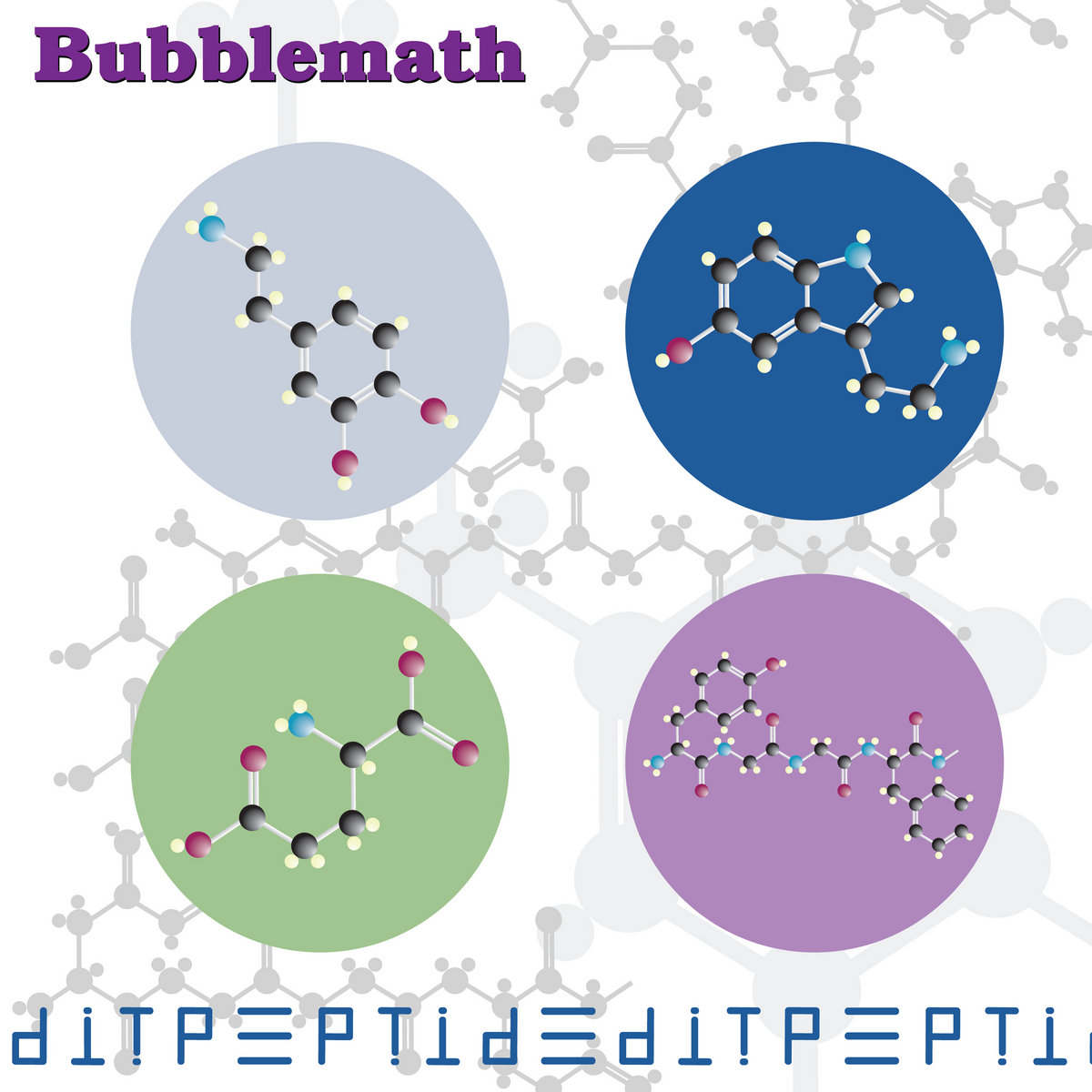 29. Bubblemath - Edit Peptide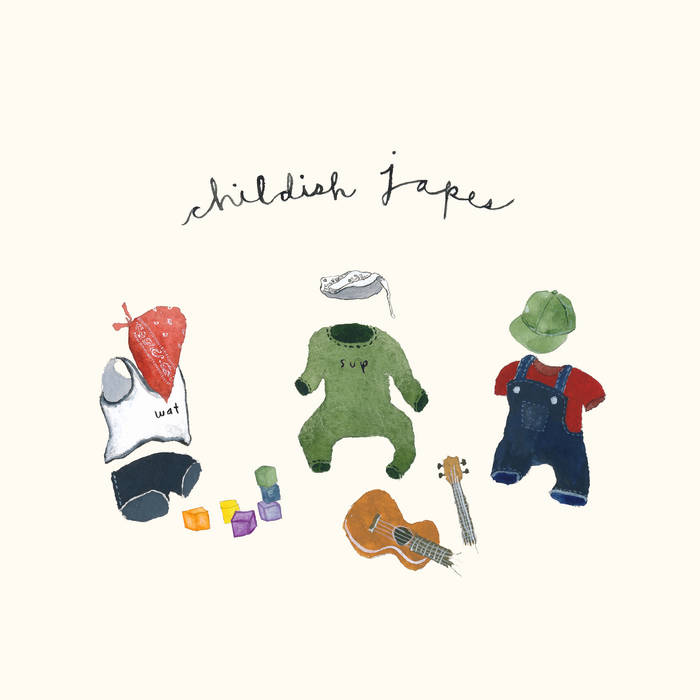 28. Childish Japes - After You're Born [EP]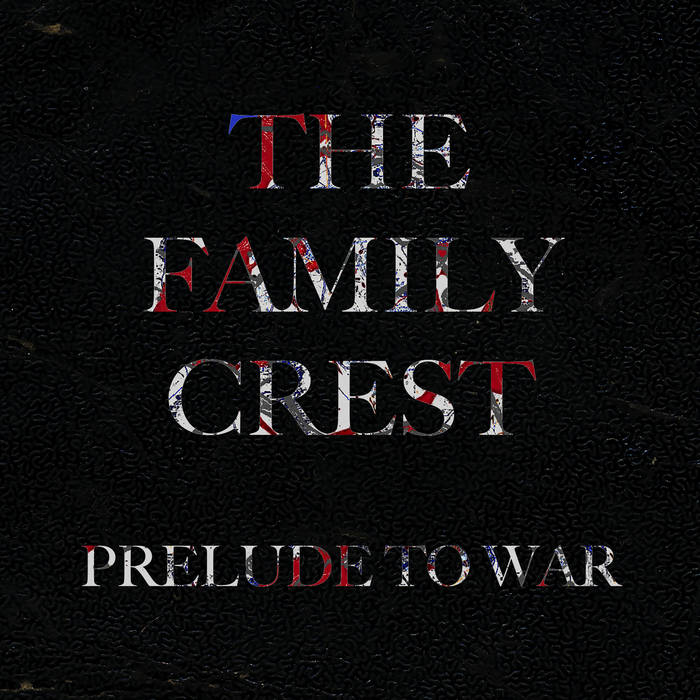 27. The Family Crest - Prelude to War [EP]
26. The Contortionist - Clairvoyant
25. Hotel of the Laughing Tree - Hotel Junk Box
24. Red Planet with Bill Carothers - Red Planet with Bill Carothers
23. Ramona Falls - Coils
22. Mew - Visuals
21. Timmy Sean - Weeks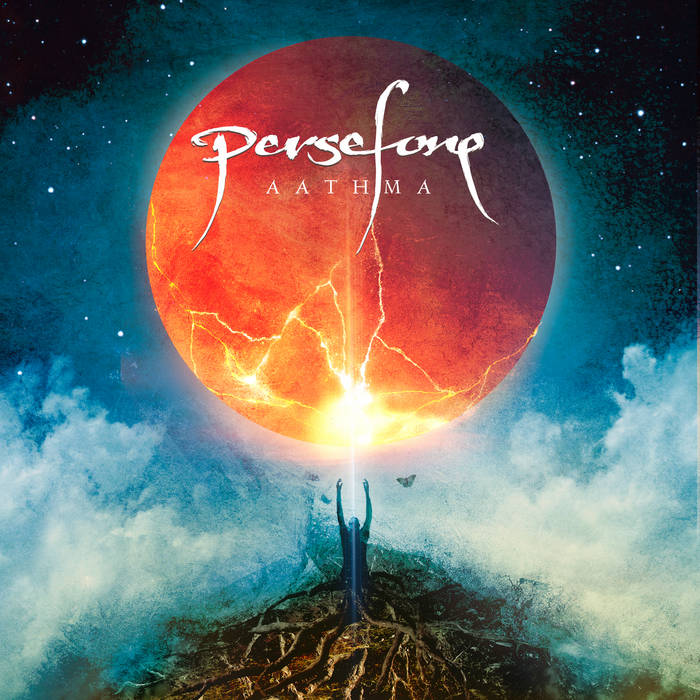 20. Persefone - Aathma
19. Moonloop - Devocean
18. Umi - World of Color [EP]
17. Bend Sinister - The Other Way [EP]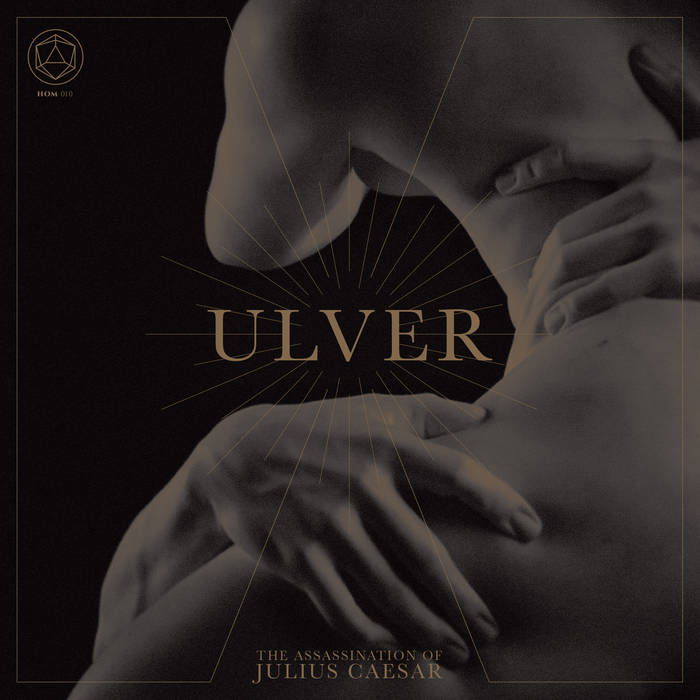 16. Ulver - The Assassination of Julius Caesar
15. Beck - Colors
14. Subterranean Masquerade - Vagabond
13. Major Parkinson - Blackbox
12. Nordic Giants - Amplify Human Vibration (Soundtrack)
11. SikTh - The Future in Whose Eyes?
10. Steven Wilson - To the Bone
This album, while I have checked it out enough times to know, I think found its way this high on my list per the songwriting quality works. It has a handful of memorable, catchy, yet progressive tracks to support why I enjoy it and want to go back to it again.
Whereas I found Hand.Cannot.Erase the concept to be great, but the album itself didn't offer as much go-to tracks and ended up being more mood-tracks.
I think this just came out in a lot of ways, what Steven Wilson intended. Clever/Sophisticated Pop. And even the fact some of it harkens back to mid-period Porcupine Tree "Same Asylum as Before" and I recall "People Who Eat Darkness."
Refreshing feeling about this album, although I think in a more deep year, I don't know if it would have finished this high, but I guess I almost find it at 4-stars which I can only say about 1 of his other solo records (Raven).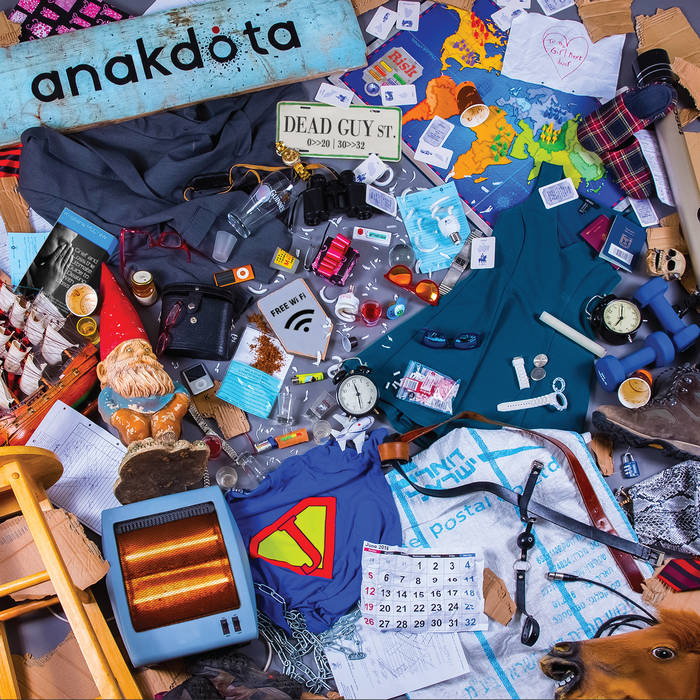 9. Anakdota - Overloading
Great piano-driven progressive college rock. Reminding me of The Reign of Kindo, The Woods Brothers and Gentle Giant namely, with a big jazz side.
The singles from a few years ago still hold up like "Late" and "Girl Next Door,"
Excellent musicianship, and technical enough. And quite catchy, including some female vocals at times.
This was my favorite record early on, but I can't put it up higher at this point per I wasn't as addicted to it, nor was it as memorable as I would have thought initially.
In fairness, it is a debut album, and it may just be a taste of what is to come, although I know this band is a side project of 1 or more of the members of another progressive rock band, ProjectRNL, so I'm not sure whether the band is a top priority necessarily.
Favorites: Late, Staying Up Late, Girl Next Door, One More Day, End of the Show
8. Godspeed You Black Emperor - Luciferian Towers
A bit of a surprising return to form for these guys, and maybe more surprising in that it lacks a lot of the annoying/filler Doomy/Drone that were present on their last 2 albums and much of their catalog.
Other than "Fam / Famine" this record doesn't include anything I'd remove. And the best moments in both the Bossess Hang (pt III) and Anthem for No State are among the best work they've ever done.
A record that reminded me why they live up to their hype of being one of the elite Post Rock bands enough, that I don't know if I can ever not check out their new music (even if a good amount of it I'm not as crazy about).
Love the use of trumpet on here by the way.
7. Anathema - The Optimist
Maybe Anathema's (or "Ana_thema" as it is written some places) most conceptual work, at least since some of their earlier records including
A Fine Day to Exit
which is it considered the sequel to I guess.
The Optimist has more of a cinematic element to it, yet it still includes a ton of the kind of songs that have been present on the previous 3 albums this decade.
"Endless Ways" is the biggest melancholy highlight for me. Lee Douglas' vocals and the lyrics along with another one of their trademark crescendos are what does it for me. Also the timing of when it really hit me, right around the time I moved out of my apartment, a place I was at for nearly a decade, it captured a lot of what I was going through.
I can follow why some may be not as into it, and if I had to rank their albums this decade, I may put it behind. But it has become enjoyable enough, and likely one I will continue to return to. I should check out
A Fine Day to Exit
just purely on the connection it shares with this album,
6. Pain of Salvation - In the Passing Light of Day
An album that seemed to refuel the interest in Pain of Salvation, despite so many different members in the band now, including Ragnar who did a good amount of the songwriting on here.
I found myself agreeing with many reviews about it reminding me of some of the older records, like Remedy Lane and The Perfect Element I, but also Scarsick in some ways.
The chugging riffs namely.
In revisiting it again recently, it is a pretty good album, and 1 at this stage I definitely like more than the 2 Road Salt albums. But overall, I don't look at it quite in the same category as those early albums (call me an old school fanboy).
But still, there's far too many songs on here that I enjoy to not include it high. "On a Tuesday" "Meaningless" "Full Throttle Tribe" "Reasons" "Taming of a Beast" (even with it reminding me of Cloud Cult's "Sleepwalker") among them.
5. 22 - You Are Creating-Limb 1
22 finally returned with this 2nd album of theirs, which is the 1st of more than 1 part of a series (Limb 1).
Every song is good, its just there are only 8 songs and the clock time is maybe 32 minutes?
I enjoyed this album when it came out, and still do, but I can't say I grew attached to it, even like their debut album from 7 years ago. Why, I guess was per length. It almost felt like a long EP for that reason
Favorites: Sum of Parts, Inspec, You Are Creating, Staying Embodied
4. Bent Knee - Land Animal
Like many on this list, Bent Knee seem to be as good and consistent of a progressive rock band making music today. 2016's Say So and 2014's Shiny Eyed Babies like this album, all work on many levels and ways. The songs are well crafted, even as schizophrenic and dynamic as they get.
There's so much going on and things to catch, that you have to listen to their songs many times before you understand how much went into them. So many layers of guitars, drums, keys, strings, vocals, etc.
It's a very densely produced record, yet it ends up not being overkilled.
Plus, the title track has that sad vocal melody that is so sad and epic, and then recalled on string, it just became one of my favorite songs of the year, easily.
Love these guys, even as diverse and avant-garde as they are. And this album, like their others, aren't short, or at least don't feel short. But they always leave me with a really rewarding feeling.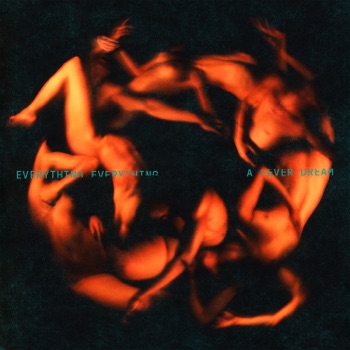 3. Everything Everything - A Fever Dream
Everything Everything continue to include a good majority of catchy, energy, and yet experimental songs that do border on progressive rock at times. Get to Heaven from 2015 I still find is my favorite, but this album may be a close 2nd now. Plus the title track is dreamy as hell as I can't get that echoing melody out of my head, even if it will always remind of a part of Fjokra's "Koi."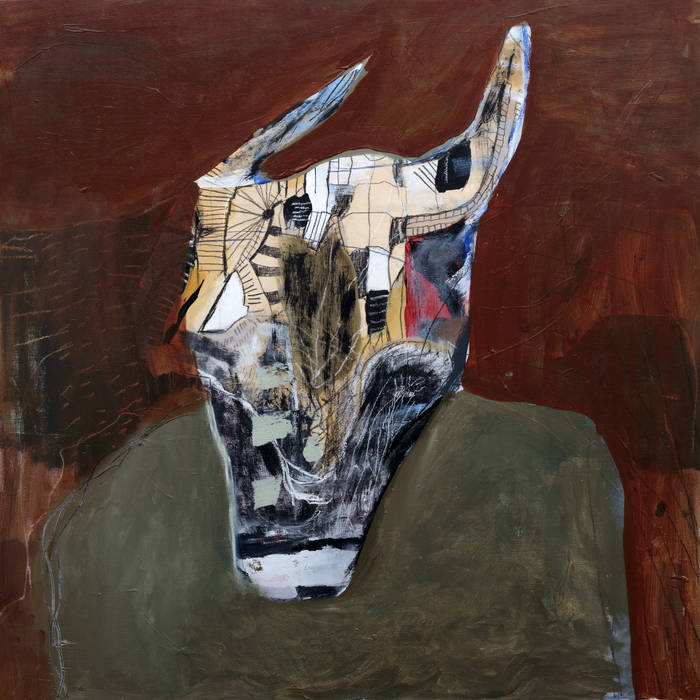 2. Small Leaks Sink Ships - Golden Calf
Not as breathtaking as the amazing 2015 release Face Yourself and Remove Your Sandals, but in many ways it shares the great flow and atmosphere that album has.
I think it is a bit of a grower and may continue to grow on me some through time. I guess though it is a classic case of a band whose previous album was so good, the odds of coming away loving it as much is nearly impossinble. But that classic case of the follow-up still being really good and should not be overlooked or forgotten.
Small Leaks Sink Ships do know how to create these great quirky, textured songs that have this surprising charm and energy to them. Like 2 of the bands I often am reminded of when hearing them, Menomena and Wolf Parade, yet still with their own distinct approach.
Favorites: Creepin, Dancing Devil, Drug Lord, Not Counterpoint, Dear John Connor.
1. Mutemath - Play Dead
A great record, that is marred by the fact Darren King and Roy Mitchell-Cardenas both left the band before it even came out. And it may be their last record with the band. I guess beyond many of the songs just have that great energy and vibe to them, this album both reminds me of the Mutemath of recent years, and their older work. Along with some new styles in a way.
The final 2 tracks "Achilles Heal" and "Marching to the End" for me put it over the top and make it stand out a little more than other records this year. They are both beautiful and melancholy, that I can't get them and the mood they give me out of my head afterwards.
I suppose in a way with this year being a bit more spotty and not finding too many albums that I loved a ton, makes this record stand out almost by default. But I do think it compares favorably in their catalog, placing higher than all of their other albums aside from possibly Odd Soul. Although for different reasons.
So that's a wrap (barring EDITS which I always do, so what you're reading now likely won't be identical as it is in a day or week from now).
But here's to looking forward to 2017-2018, which I'm sure will have a ton of albums to anticipate, many which will come out, but also some likely will not as what always happens. I suppose I can predict right now, 2017-2018 will have more 4.5 or better albums, and likely a little more depth. But, that does still remain to be seen.
The 1 other release or thing missing is
The Reign of Kindo
of course per I was listening to their Patreon songs all year and had they been released this year like I anticipated, it very likely would have found the Top 5. But a new release should come out next year, and knowing many of the songs already, I can probably say they are already the leader in the clubhouse, which bodes well for next year.
Also a Video or 2-3 should be made. When?..hopefully soon of course.