Pretty good 1st half of the year, although it does seem like in 2017 and some other years, none of the albums are clear-cut #1 or #1 and #2 really.
I.e. there aren't any 5 or even 4.5-star albums at this point for me. But I'll say those top 6 albums are all solid records, which in past years, sometimes the midseason list can come across as sparse in some ways.
I would hardly be surprised if among those 6 or even the top 10, if the large percentage of them stay at least in the top 20, if not top 10.
Foals, Local Natives and Ours especially are kind of historical staples and have always shown up pretty high in my list, which I suppose is kind of predictable, but shouldn't be discounted as they are all albums I enjoy and likely always will.
I guess the next 6 months will show what else will find its way in there. Some heavy hitters are coming (dredg, assuming their album is released this year. It would not be surprising if it came in 2020, and King's X is very likely given they started recording last month).
Plus the unexpected unknowns/unaware/unannounced albums (from past anticipations..say like Imogen Heap or Gotye or a lot of others
found in this entry back in December
I will say, if that Dirt Poor Robins album comes out, it will be a very big deal for me, so I would not be surprised to fanboy it a bit and it'll crack the top 10 come November. But it may not fully come out then, but only some Singles or an EP per it's not like Neil and Kate live off and are spend all their time with DPR (sadly, it doesn't pay their bills I don't believe).
edit: Also a YouTube Video?..time permitting of course, but I would/will try and make 1.
1. Foals - Everything Saved Will Not Be Lost Part 1
Love pretty much all of this. "Syrups" maybe being my favorite. The last 3 minutes, the build/energy is really great.
Exits, White Onions, In Degrees, Sunday Morning, ...more or less every tune I enjoy. From high energy to funky and almost dance-able sections.
And Part 2 should be not ignored, which potentially I may see as 1 record (maudlin of the Well, 22 and others).
2. Ours - New Age Heroine II
A huge deal to have another Ours album come out (and likely the 1st of a bunch within the next year or 2).
"Fly" is among the best tunes they've made.
"Get-You-On-Your-Feet-So-You-Can-Fly...."
"Pain Aside" is quite catchy and another favorite.
Kill Me, You Are the Light, My Love, the title track are all enjoyable and growers. Even some of the other ballads I enjoy more now. But then again, Ours I'm a pretty massive fanboy so that factors in.
3. Owel - Paris
Kind coming out of nowhere to win me over. "Get Out Stay Out" is probably the 1st go-to tune. Quite epic with the strings and other things.
The Mew fanboy in me finds this band and album really moving.
And like I posted in the entry about it, even though I hear besides Mew, a bunch of other bands, the songwriting works really well, it doesn't matter.
Their singer almost sounds like Jessy Ribordy in certain moments.
No Parachutes, Roma White, I Saw Red, Being Human is Weird, Jumble Gem, Goodnight, Weather Report among the others I keep going back to and liking more.
4. 22 - You Are Creating Limb 2
More great new tunes from 22.
"Call me Trimtab" and "Chroma Key" among the best tunes on the
You Are Creating
full LP.
5. The Claypool/Lennon Delirium - South of Reality
Been won over by this band's new album. Very Retro Funk/Psych/Beatles-sy.
I might be even more attached to it, minus the Claypool-humor, which is evident in small doses, but hardly unnoticed.
The 1st 4 or 5 tunes though all seem to work in different ways.
6. Local Natives - Violet Street
The production at points is different, especially on some of the snare sound. But I'll admit, these guys did it again! Catchy, funky at times, and experimental.
They manage to try new things and get them to work.
There's even some heavy, thick synths on here, that I might not enjoy, but somehow they pull them off.
"When Am I Gonna Lose You" is poppy as hell, and yet really layered and well composed. Maybe their catchiest tune since "World News."
"Cafe Amarillo" 'Shy" "Megaton Mile" 'Someday Now" and "Gulf Shores" are all enjoyable. Gulf Shores if I recall is the 1 with those synths that shouldn't but somehow are pulled off.
Taylor Rice's vocals at times are odd, and almost gang/multi-tracked without a single tracked vocal line, which kind of threw me off on this album. But I have warmed-up to them quickly and even some of the sonic elements.
I will certainly be going back to this album, and potentially it'll leap over some of these others.
These guys are almost like Mutemath or King's X. The moment I start to get down on them, their album wins me over. And I've been a fan since 2007, so I shouldn't be surprised I guess. they've always been great songwriters and all of their albums are good.
I guess Hipsters...you know, but sometime my bands are among the hipsters and vice-versa.
Another winning album from Local Natives!
7. Mutemath - Voice in the Silence [EP]
Some older tunes from the
S/T
and
Armistice
period mostly newly? recorded by Paul Meany, which for no other reason, adds appeal.
8. East of the Wall - NP Complete
"Clapping on the Ones and Threes" "Somn 6" and "Non Functional Harmony" are among my favorites, although I'll admit, after loving the initial singles, I haven't managed to go back to this one enough yet.
9. Jon Anderson - 1000 Hands
Surprising how much I'm enjoying this. "Ramalama" "WDMCF" and "Come Up" probably are the biggest winners here, although I find the flow of this album really works better than I expected.
Probably the best music Jon's made since "Open" even if technically much of this was written and recorded before that.
10. Motorpsycho - The Crucible
Maybe the 1st album I am fully on board with this band. The title track is a prog epic that for the most part works quite well. And with only 3 tunes, it seems to not overstay its welcome.
The 2nd piece "Lux Aeterna" is another banger.
Blending grindy stoner rock with horns and strings? it seems to work here.
The Crimson/Soft Machine element really works well at times.
11. The Mercury Tree - Spidermilk
Composed entirely with Microtonal tuning. This is bizarre how it seems the majority of the music is almost overtly in minor keys, yet it still works on a melodic level.
I don't think I've heard and enjoyed something like this since getting into
Time of Orchids
or possibly
Deerhoof
, many years ago.
Really ambitious, and while I don't know how addicted it'll get, I really enjoy a lot of it on more than 1 level.
"Arc of an Ilk" "Disremembered" "I am a Husk" are among my favorites.
12. Snarky Puppy - Immigrance
Enjoyable, including some
Dream Theater
and
Pat Metheny
-like moments among other things (some catchy jazzy funk). Although I'd be lying to say I've listened to it enough to put it higher.
They ultimately may be more of a great live band, with the studio albums only being Luke warm.
13. Dream Theater - Distance Over Time
I'm finding this more enjoyable than their last 2 albums. "Fall Into the Light" and "Barstool Warrior" are both fun tunes.
"Untethered Angel" 'Room 137" also work
"S2N" is rather unusual for Dream Theater, but on some levels I like how different it is.
Decent album, and one I can see going back to some here and there. It's not massively long and the meandering instrumental sections are more in-check.
14. Equipose - Demiurgus
Interesting progressive tech death, with some cool mostly acoustic and jazzy sections in-between the insanity.
Is this in the caliber of
Spawn of Possession
? I doubt it, but it may have a little more appeal than say most if not all of the
Obscura
records.
15. King Gizzard and the Lizard Wizard - Fishing for Fishes
Slightly improved vocals, but not all that different than some of their others.
Cyboogie is a fun closer but not unlike many of their tunes, it gets a bit too repetitive after 4 or 5 minutes.
This is their 14th album I count, since 2012, and 8th since 2015, so the quantity over quality argument can still be raised with this and them, but like some of their others (
Polygonwanaland
), it may grow some.
Then again Polygon is their most overtly Prog, so go figure.
16. Sermon - Birth of the Marvellous
Leprous
meets
Green Carnation
(and
Hands of Despair
)? I enjoy much of this, although it's kind of samey at points.
"The Descend" and "The Drift" are my 2 favorites.
17. Steve Hackett - At the Edge of Light
Not short, but still enjoyable for the most part. Maybe the best parts of this is some of the Middle Eastern material (or using Sitar and some other instruments).
"Under the Eye of the Sun" and the 11+minute piece "Those Golden Wings" are my early favorites.
I wonder if he'll play some of this album at the show in October beyond the much beloved Genesis work (the full Selling England!).
18. Muse - Simulation Theory
Some nice love-letters to the 80's (The Dark Side and Thought Contagion), although the production is almost a deal-breaker at times.
19. Buke and Gase - Scholars
20. Mind Cinema - Sleep Clinic
Indietronica with some moments, but the electronic drums kind of killed it for me.
21. Facing New York - Dogtown
Fair comeback.
22. Amanda Palmer - There Will Be No Intermission
"Drowning in the Sound" is the 1 I enjoy. Sadly, I will just say most of the rest of this record lost me, Even the little instrumental interludes are just kind of meh for me.
23. Queensryche - The Verdict
No expectations. "Light-years" is decent enough.
24. Dan Mangan - More or Less
Not his best.
Mean to still hear:
Cats in Space - Day Trip to Narnia
Still need to hear.
Banco del Mutuo Soccorso - Transiberiana
The most recent single "L'imprevisto" is quite enjoyable. The Keith Emerson-like section in the middle is well composed and reason to want to hear the rest of this.
Radical Face - Therapy [EP]
Haven't checked it out, although I guess this is Ben Cooper's most simplistic/stripped-down record which if that is the case, I may not even bother sadly. I guess I will see if I find the time and report back.
I worry I may get a similar reaction that I did to the Amanda Palmer record unfortunately.
Alan Parsons - The Secret
I have not, but still plan to listen to this.
The new/single VIDEO for "I Get There From Here" and its connection to the 2/12-years delayed John Francis Daley film
5-25-77
adds a bit to this.
5/1/19-10/31/19 Anticipation
Arch / Matheos - Winter Ethereal
Album of the Year? the 1st 2 singles "Straight and Narrow" and "Wanderlust" are bangers and among the best songs I've heard this year.
Friday May 10th.
Masvidal - Mythical
Yes, Paul Masvidal of Cynic's new project. This is the 1st of 3 albums coming out.
Moron Police - A Boat on the Sea
This is coming in June. the 1st single is really fun. Next one is coming next Friday May 10th and I guess is a little heavier.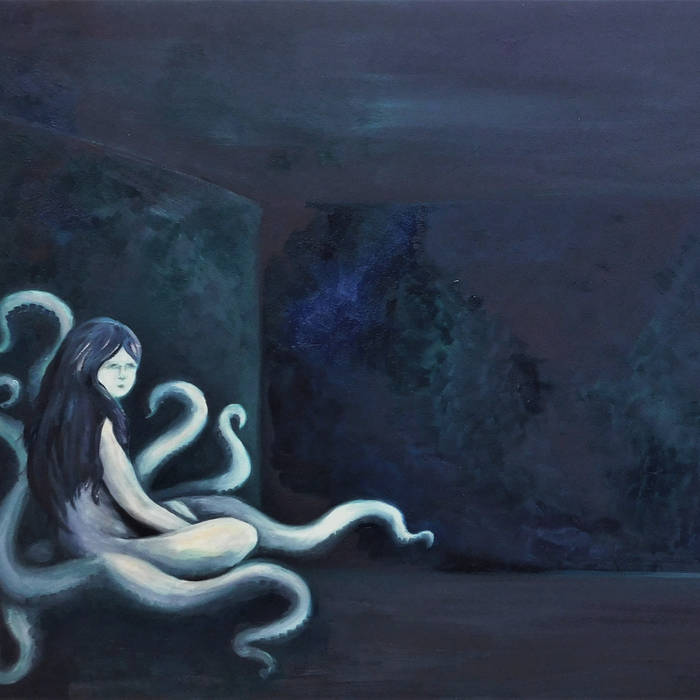 The Pneumatic Transit - Chordae Tendineae
Coming on June 14th. I heard it and enjoy a lot of it, albeit a little different from the debut album. Still, they continue to be among the best jazz-rock artists currently making music.
Thank You Scientist - Terraformer
Coming on June 14th.
Despite my issues with their vocalist sounding like Claudio Sanchez, their music and even the material I heard from this album live has me interested. This is another 2019 double album which may help or hurt this for me.
Ulver - Drone Activity
Coming on May 11th I guess. I don't need Drone music, but their last album was really good and had charm.
Foals - Everything Not Saved Will Be Lost Part 2
This is coming in September.
Wikipedia
already has many (8) of the confirmed tracks.
It's supposed to be heavier, probably more in the vein of
What Went Down
, but it was written when Part 1 was I guess.
Lumping the 2 albums together may happen as far as this blog/my aoty list. It depends.
Regardless, I'm fucking stoked for this after loving Part 1 so much. Foals more or less can do no wrong for me right now.
Titles
Dirt Poor Robins - Dead Horse
Fish - Weltschmertz
Ours - Spectacular Sight 3
Sculptured - The Liminal Phase
Some of the Artists/Bands awaiting more info: (also see this Anticipation Entry also referenced above)
Bent Knee
Disillusion
dredg
Enchant
Flying Colors
Fjokra
iamthemorning
King's X
Neverending White Lights
Pepe Deluxe
Soundscape
The Tea Party