Holy crap! I had absolutely no CLUE these guys were putting out a new record! Although I forget, but it likely was at the Vektor show in February either in conversation with fellow minnesota prog metal fan and musician Sam Rhode, or That Drummer Guy, who may have mentioned they were back together. Or they never actually broke up? I forget, and don't quite know.
But obviously they are now together, and it's really been since about 2001 or 2002 I actually thought about them, sans for when talking about progressive rock in Minnesota and that
progressive rock in Minnesota
entry I did last year, and the entry about
My Concert Attendance History
.
But as I posted in there, I did enjoy their debut album
Science of Discontent
back in 2000 and 2001, etc quite a bit. I saw them live a few times, namely at what was known as "The Lab" (or The 4th Street Station? Ryans?) I recall then, and then eventually became "Station 4."
I also specifically remember interviewing them on KFAI around 2000 or 2001. Probably on Angie's show "In Your Ear." I seem to recall them talking about the band Cynic (and their album
Focus
) and the Steinberg guitars they used. Along with their use syncopation.
But, so this is their new album "Echoes" coming out Next Friday April 8th in fact. And there's 3 tracks already up to stream there on the bandcamp page. And I am really liking what I'm hearing. Do they sound different, after 16 years? Maybe a little, but I suppose their sound is similar but just more refined with cleaner, more polished production.
I guess I can't say for sure, but I wonder if this may be one of those albums that comes out of nowhere, and is a breath of fresh air, I get attached to this year. At a minimum it is great just to hear some new music from them again and to learn of their presence. Being from Minnesota or not. I suppose being a Minnesota band I once was into, and to see/hear them come back adds a little extra to this. But if the album is good, the Minnesota part will only be 1 element to enjoy about
Echoes
.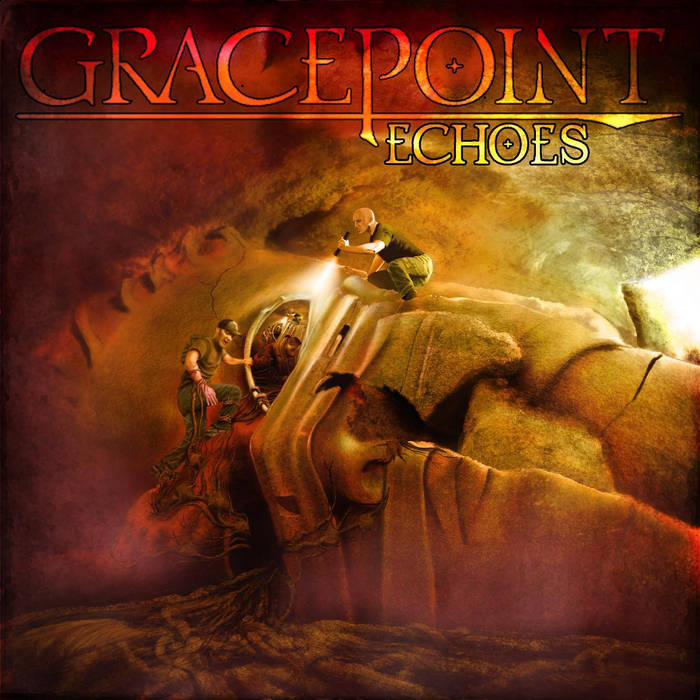 1. Animal 04:25
2. Spider 05:21
3. Secrets
4. Full Circle 06:49
5. Somber
6. Crucible
7. Bittersweet
8. July 4
9. Echoes
10. Moon
from bandcamp:
Since the release of their first album, "Science of Discontent", Minneapolis based Gracepoint has continued to develop their distinctive approach to progressive metal. The goal from the inception of the band has been to create music that will be appreciated by both musicians and the average metal head.
While "Science of Discontent" had a raw, underground sound, their newest release "Echoes" (April 2016) is the result of a collaboration with legendary producer/engineer Neil Kernon (Dokken, Queensryche, Nevermore).
Drawing on a wide array of influences from classic heavy rock and metal, thrash and death metal, and a variety of progressive bands from the 70's through today, Gracepoint has forged a heavy and rhythmically complex sound that remains focused and accessible.
Bass player Sam Van Moer and drummer Lance Reed form a musical foundation rich in both syncopation and groove. Guitarists Lon Kunze and Stefan Radzilowski deal in aggressive and complex riffs while placing a clear emphasis on strong rhythmic and melodic phrasing.
Together, the band tempers a myriad of time signature changes with groove, melodic sense, and concise song structures thereby forming the backdrop for the clear and powerful vocals of singer Matt Tennessen who brings another level of emotional depth and color to the music
credits
releases April 8, 2016