5/24/17 12:04PM
Stream here
A combination of waiting until it was released and TIME have delayed why I haven't written a review really (not that there are tons of reviews exactly, around the time of the albums releases in here anyway, ironically).
But the whole album can be streamed there now, and it is finally officially released on Friday.
I do like this album quite a lot. "Making Light of Traffic" "The Sensual Con" are probably my favorites. But I enjoy nearly every track for different reasons (or enjoy different sections of every track). The "I'm going for a ride" section(s) in the opening piece "Routine Maintenance" I enjoy every time. And I "Avoid That Eye Candy" is rather catchy and memorable.
I hope to add more, and/or just make a video about this album soon. Maybe this weekend with the Memorial Day holiday.
Time though is not exactly on my side like normal, with packing/moving and other things coming up.
04/27/17 9:53PM
Preorder, and a long story about it there. I guess I can just say, per my being in the same town and knowing some of the guys, I have been listening to it already. More words I plan to post, but I am definitely enjoying it, besides The Sensual Con of course which may be my favorite track they've ever done.
https://cuneiformrecords.bandcamp.com/album/edit-peptide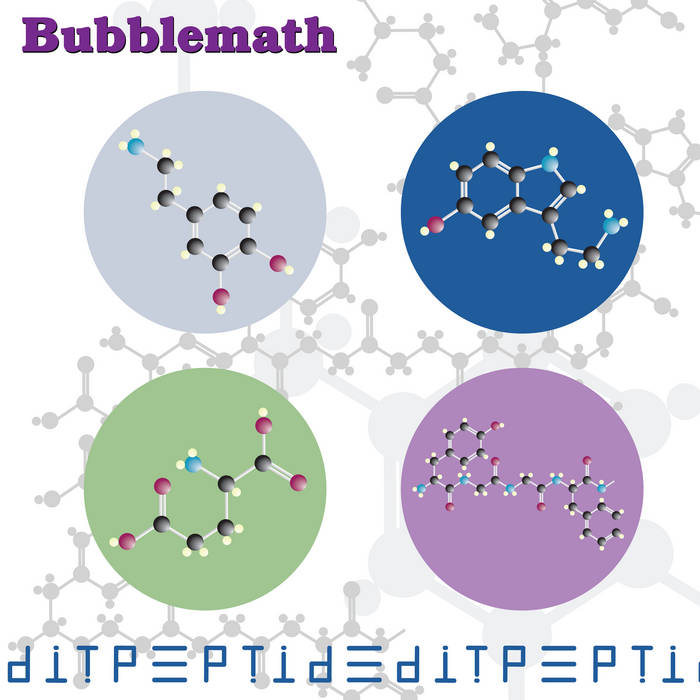 1 Routine Maintenance 12:41
2 Avoid That Eye Candy 3:54
3 Perpetual Notion 6:57
4 A Void That I Can Depart To 10:08
5 Get a Lawn 6:21
6 Making Light of Traffic 8:58
7 Destiny Repeats Itself 7:24
8 The Sensual Con 7:36
4/22/17 6:04AM
Fucking Finally!
They said it would come out, well it finally is (maybe a year or 2 later than they said though).
May 26th.
And on Cuneiform as well which is cool and makes a lot of sense.
15 years in the making, lol. In listening to "The Sensual Con" below, I'm not certain if this is the identical version they shared a couple of years ago. It may be, but I'm almost enjoying it more (and I loved hearing it a couple of years ago).
Anyway, when more of the details come out, I'll of course pass them along.
Published on Apr 21, 2017
Bubblemath, "The Sensual Con" from 'Edit Peptide' (out May 26, 2017 on Cuneiform Records)

Fifteen Years in the Making, Minnesota Eclectic Prog / Avant-Pop / Technical Metal Quintet BUBBLEMATH's Sophomore Sequence, 'Edit Peptide,' Proves a Worthwhile Wait with its Frankenstein's Monster-Formula of Lively Textures, Wacky and Virtuosic Musicianship, Hypnotically Robust Vocals, and Charmingly Astute Attitudes