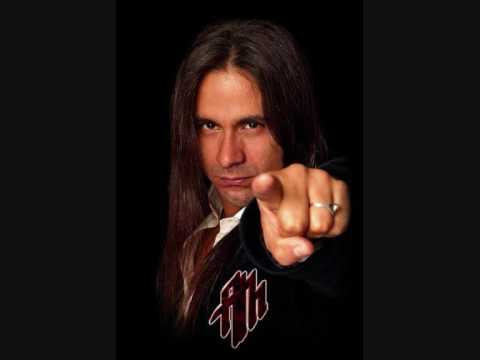 Blabbermouth Article
I'm truly in shock to learn about this.
😭😭😭😭😭😭😭😭😭😭😭😭😭😭
I have A LOT of loves and musical loves. Bands, Artists, Individual performers.
And SINGERS I do love and appreciate quite a lot.
A great singer can totally change how much I love a song, album and band.
And Andre Matos I can say almost from the point I got won over by Angra and their masterpiece album
Holy Land
from 1996, became one-of if not my favorite singer.
Or at least favorite in an OPERATIC sense.
I want to say it was around the same time I got into
Star Trek Deep Space 9
, that album
Holy Land
kind of saved me in a lot of ways.
I'm not sure if I'm going to go into epic-length novel about Andre's career here, tonight, as I'm just trying to process the idea of him being gone now.
But I can say from 1997, 1998, 1999, 2000, 2001, 2002, 2003, I always held him and his talents as a singer, songwriter/composer and keyboardist to one I loved and longed to see perform live.
And sadly, it never happened.
There was great interest in him playing with Shaman or as a Solo artist at the Annual ProgPowerUSA Festival, and in 2009 it seemed like the stars were finally going to align, but if I recall correctly, Andre and his band had to cancel due to the lengthly amount of time it was going to take to get their Work Visas to clear.
Per time right now, I'm going to have to stop and maybe continue this soon.
I have a long overdue feature on this man and what his music meant to me, opinions and takes on the history.
I might include like a Top 20 songs list even.