7/11/11 12:30AM
here's the shitty web stream
I suppose for those who don't read the board religiously (who may only find this blog, which as I've said before, is rather scary and frightening to me, but 80-90% of those finding this blog I suspect are only looking for a leak/link which they won't find of course), it's worth passing along.
I could have a lot to say about this, good and/or bad. But as I posted on twitter, my fears and now just acceptance of the production issues with it sound true from it. No matter, I shall be purchasing a copy at Cheapo on Tuesday (along with the new Yes album, and cost-free thankfully, thanks to the gf's bday gift).
no matter how good or bad it is, i am excited about my 10th time seeing them in concert in Minnesota on Saturday July 16th. Despite the sauna at Station 4 and not spending the evening with my best friend on his bday (we'll be hanging during the day at least).
5/31/11 8:14PM
Samples of every song including the Bonus track "Pour the coal to Er"
Or someone needed to webrip them and throw them up on Youtube of course.
I'm gonna be brutally honest here. And this is a BROKEN RECORD of course since I've been suffering/saying/noticing etc yadayadayada this since 2008. Here's what I posted on the Fans forum a bit ago.
CLIPPING FROM COMPRESSED SPLASH AND CRASH CYMBALS.

So many modern rock and metal albums have to varying degrees, this problem, that can stand out like nails on a chalkboard for me.

I sincerely hope (pray) the frequent cymbals clipping evidence on many of these is purely a result of the Compression from the mp3's. I.e. the final LOSSLESS versions, the tambourine-toned cymbals will be scarcely heard if at all.

I REALLY hope this album doesn't turn out like Karnivool's SOUND AWAKE.

But the jury is still out, as compressed samples from Amazon could quite possibly have something to do with that. However, the clipping is darn clear on the mp3 download of Amaraillo, so I'm not sure how much these clips on Amazon actually could have to do with it, which worries me :x :cry:
So, my prediction now, is the production at least on a percentage of this record, will hurt if not entirely ruin a number of these songs for me. O well, glad I'm aware of that now instead of when I 1st, 2nd, 3rd time hearing it.
But to say its
Album of the Year
chances has dropped a lot would be an understatement. So be it, I can't do anything about it now. I'm sure there will be a lot of music on it I'll love regardless. There was on
Sound Awake
as well, it still didn't avoid the
Turkey Blog territory
in 2009 though. I guess the jury will be deciding more of this stuff soon as the drop date is not much more than a month away. I'm skeptical many if anyone else will share the same issue with the cymbals as I do, like many didn't/haven't with
Sound Awake
of course.
5/19/11 11:37AM

My latest twitter post:
new @Fairtomidland song "amarillo sleeps on my pillow" downloadable http://ftmband.com/
4/28/11 1:50AM
this is apparently the official track list for 1 version that is being sold in Europe. Which has now been modified to a
July 11th
release date.
1 Heavens to Murgatroyd 0:44
2 Whiskey and Ritalin 3:37
3 Musical Chairs 3:32
4 Uh-Oh 4:16
5 Amarillo Sleeps on My Pillow 4:42
6 A Loophole in Limbo 3:39
7 Typhoid Mary Sends Her Best 0:56
8 Short Haired Tornado 4:19
9 The Upset at Bailey Bridge 0:52
10 Rikki Tikki Tavi 3:25
11 Golden Parachutes 3:44
12 Bright Bulbs and Sharp Tools 3:57
13 Coppertank Island 3:10
14 Three Foolproof Ways to Buy the Farm 2:47
15 The Greener Grass 10:57
16 Pour the Coal to 'er [bonus track] 3:32
Pour the Coal to 'Er = MIA. But a few comments on the fans forum suggest that track may still be included on one of the versions (or at least a b-side).
edit: Pour the Coal to 'Er: Bonus Track
4/25/11 12:41AM
The Street Date has apparently been pushed back to
July 12th
.
post on their site
although
this link
lists a street of
June 20th
. But maybe that's for Europe?
edit:
July 12th = US.
June 20th (my bday, lol) = Europe
a listed track list from some DJ who received a promo
THIS IS NOT FINAL
.
1. Whiskey and Ritalin
2. Musical Chairs
3. Uh-Oh
4. Amarillo Sleeps on My Pillow
5. A Loophole in Limbo
6. Short-Haired Tornado
7. Rikki Tikki Tavi
8. Golden Parachutes
9. Bright Bulbs and Sharp Tools
10. Coppertank Island
11. The Greener Grass 10:58
12. Pour the Coal to 'Er
but a comment with that on their fans forum suggested "Pour the Coal to 'Er" is not going to make it based on how the Musical Chairs single mp3 is tagged with a "Track 3."
4/4/11 5:08PM
Musical Chairs: nice added guitar solo, but not so nice tambourine-toned cymbals in spots. I'm hoping it's due to compression of the stream and now how the finished product will sound.
no embed at this point.
Musical Chairs by Fair to Midland @ ARTISTdirect.com
3/8/11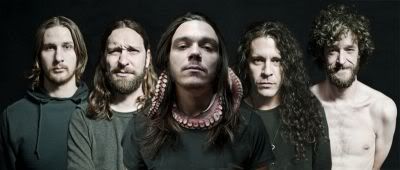 article
Top 15 Unofficial Rumored FTM Album Titles

1. "Courtiers and Cutthroats"
2. "Azullorojo Dream"
3. "My Mother Took Two"
4. "I Have Reason to Believe She's Make Believe"
5. "I Like That Panda!"
6. "I Have Disabled The Robot Professor And This is My Victory Dance"
7. "The Epic Odyssey Of A Tapdancer With A Grudge"
8. "Rumors and Whispers: The Title of Mystery"
9. "The Title That Can't Decide Itself"
10. "Wheels in Place of Horses"
11. "Man Made Moon Lander"
12. "How To Destroy a Band"
13. "A Thousand Sons"
14. "Weights and Projectiles"
15. "Powerfist"
there's supposedly some video that confirms the release date of
June 7th
(same day as the
The Dear Hunter
The Color Spectrum
EPs and
Battles
album
Gloss Drop
).
I'd love to find a link to said video, and when I finally do, I'll have to add it here. But this was announced last Friday I guess. I saw their post about the album titles that didn't make it, but it took me going to
their fans forum
to finally see it posted/confirmed officially, lol. Can you say CRYPTIC?
Well, regardless, the title is nice to be shorter. That article/interview with Darroh has me curious how different some of these songs will sound, even from the live versions. "Amarillo Sleeps on My Pillow" in particular, they stress about.
But as far as the songs on it, 11 of these titles below, in all likelihood will be on it.
here are are the bolded tunes in a playlist (assuming it's still up)
"Pour the Coal to 'Er"
"Bright Bulbs and Sharp Tools"
"A Loophole in Limbo"
"Musical Chairs"
"Rikki Tikki Tavi"
"Uh-Oh"
"Coppertank Island"
"Amarillo Sleeps on My Pillow"
"Bravo Sierra"
"The Greener Grass"
"The Dead Sea"
"Golden Parachutes"
"Whiskey"