1/21/12 10:58AM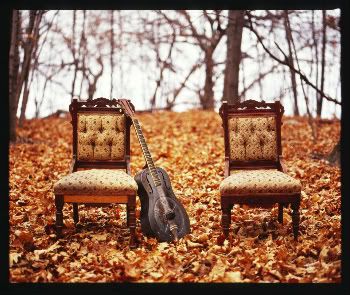 1 The Humors of Tuaimgreine/RakishPadddy/The Callahan Stomp 10:35
2 Lay Down Your Weary Tune 4:40
3 Redemption Song 5:11
4 Tom Joad 9:39
5 Shenandoah 5:55
6 Dominion of the Sword 3:51
I am checking this out right now as I type this. And in just reading this write-up on their page about it, I wasn't aware of a few of these tracks being interpretations from different artists. "Lay Down Your Weary Tune" being a
Bob Dylan
number, "Tom Joad" is a
Woody Guthrie
piece, and "Redemption Song" being from
Bob Marley
. Although both do sound familiar; what they did with them, it may come to be seen as their own (or rather distinguishable interpretations).
But early on, wow, this is pretty sweet. Not that I'm surprised since these guys are awesome, and pretty much their entire catalog is good. Especially their last record
Children's Songs
.
I'd say early in the year here, this has a chance to be among the top of my albums index already. And hey,
Children's Song
s was #2 (among 50+) in 2010, so it wouldn't surprise me one bit if this album places rather high by the end of year as well. I can already tell, like
Children's Songs
, this album has stellar production, which already scores big for me.
Will more people check it out? My friend Josh will, Jordan Blum I'm sure will. And perhaps some of the people who caught on to
The Galactic Cowboy Orchestra
will. But beyond that, I'm not expecting it, due to the gigantic failure by so many of those folks who haven't heard
Children's Songs
nor any of their other work still. At least by evidence online in the Twin Cities music Media (
89.3, Citypages, Radio K
,
Jon Bream
,
Chris Riemenschneider
) and music fans (save for
Jearlyn Steele
of
WCCO Radio
, and whoever at
Kare-11
helped them appear on their Morning show a few years ago).
I should elaborate more in the coming days/weeks once I hear it with headphones. But initially, the prog-side is still apparent on a few tracks as the review below refers to. The opening suite piece "The Humors of Tuaimgreine/RakishPadddy/The Callahan Stomp" "Redemption Song" and the closer "Dominion of the Sword."
One thing I noticed in the write-up below, how it says this is their 7th studio album, but I believe that is off by 1 or 2. Not only due to John Wright mentioning this being their 9th album last night at the cd release show, but I'm pretty sure on their website's store, they don't include at least 1 of the albums I own, which shows Steve Lehto and John Wright on the cover in front of an old-fashioned house with rifles I think.
Ye Mariners All (2000)
The Further Adventures of Darling Cory (2002)
A Game of Chess (2003)
The Thrashing Machine and Other Stories (2004)
Live At the Focal Point (2007)
Between the Jigs and the Reels (2008)
Children's Songs (2010)
Shenandoah [EP] (2011)
November (2012)
edit
: maybe I'm thinking of a photo on the back or in the inner sleave. But at least looking at that list, this is their 7th proper full-length record,
but 9th release overall
, since they released the EP
Shenandoah
last year, and the 1 double live record
Live at the Focal Point
It's available to buy now on their Website
November
Release year: 2012

$13.00 (shipping included)

"November" is the 7th full length studio release from Lehto & Wright. This outing continues to showcase the band's instrumental prowess with Irish Tune Sets while exploring the American song book as well. "Tom Joad," a Woodie Guthrie classic, is given a 9 1/2 minute workout while a Bob Dylan deep cut "Lay Down Your Weary Tune" is also given a Lehto & Wright twist. Our neighbors to the south are not to be excluded with an amped up version of Bob Marley's "Redemption Song" presented also. English Folk and Progressive rock are represented in full with an arrangement of "Dominion of the Sword" influenced by Martin Carthys recording of the same, here with all the Progressive Rock styling that Lehto & Wright are know for. Last but not least the fan favorite "Shenandoah" makes a re-appearance from its earlier release on a EP of the same name in 2011. "November" demonstrates Lehto & Wright's continuing forward momentum in their Folk and Folk Rock exploration.
1/18/12 12:44AM
Album title has changed to "November" (see John's post
here on facebook
.
Also there is an interview done with John archived
here "1-15-12 "Center Stage: Celtic Roots"
on WCCO Radio's Homepage with
Jearlyn Steele
(who also interviewed
Lisi Wright
last year for
The Galactic Cowboy Orchestra
's CD Release show I recall).
The CD Release show was obviously not January 14th, but now has moved to this Friday January 20th at The Dakota Jazz Club.
11/26/11 7:04PM
I look to include quite a lot of content about one of Minnesota best progressive rock acts soon, and this upcoming record of theirs being certainly part of that. Of course Lehto & Wright released a tremendous album in 2010 with
Children's Songs
, so this is in-effect the follow-up to that.
Just from doing a little searching on google, they have an album release show coming on January 14th at The Music Box Theater. Now, that was on a calendar listing
here
, but not something they cited officially. They don't post on facebook and twitter maybe as frequently as you'd think. Even as much as
The Galactic Cowboy Orchestra
, John Wright's other main project. Although Lisi Wright, being more involved with that band, probably has a lot to do with why TGCO are online a bit more.
But at this point, from chatting with Lisi a few weeks ago at another TGCO show, she said their album is expected in January with a release show. So that show scheduled on January 14th at The Music Box Theater I'm assuming is said show and when at least initially this record will be released.
However, in just reading what they did post a bit about this year, they did put out on pro-cdr/mp3 a brand new EP titled
Shenandoah
which includes the title track, along with the title track to this upcoming album
Dominion of the Sword
.
from their homepage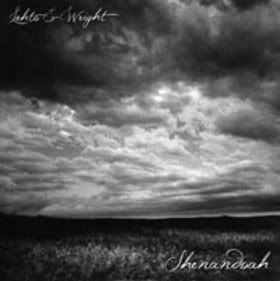 1 Shenandoah 5:56
2 Dominion of the Sword 3:48
3 Second Waltz for Carol Jean 1:14
4 Ye Mariners All 6:47
5 Four Drunken Maidens 3:38
cdbaby link

"Shenandoah" is Lehto and Wright's first ever EP release. This recording features the first studio recording of the long time fan favorite "Shenandoah" which has been a mainstay in the live shows since 2009. Also on this CD is the titles track from the bands up coming 2012 release "Dominion of the Sword" in addition to a live version of "Four Drunken Maidens" and two other tracks.
Lehto & Wright on Facebook
Lehto & Wright on twitter
more to add about both of these and their past releases soon.