7/18/12 3:53PM

New song "Heavy is as Heavy Does"
Shitfork link
6/15/12 12:05PM
New album "Moms" drops September 18th baby!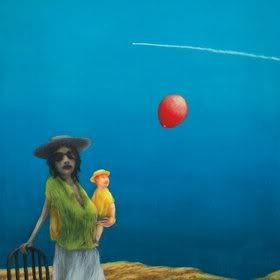 1 Plumage
2 Capsule
3 Pique
4 Baton
5 Heavy Is as Heavy Does
6 Giftshoppe
7 Skintercourse
8 Tantalus
9 Don't Mess With Latexas
10 One Horse
Brent's of course long gone doing Ramona Falls full-time now (which show last week was awesome by the way, but I haven't had the time to review it of course), but the show they did last March, despite no Brent songs, was still awesome.
With this new album of theirs
Moms
coming out around that time, so they should play some of the new stuff, which should be cool. And the Minneapolis show is at The Triple Rock. My only complaint is it's a Saturday night in the West Bank, but hopefully I can avoid the crowd and find a reasonable place to park (my new weekend after 6:30 spot?).
Menomena's tour dates page
09/07/12 Menom­ena in Port­land, OR MFNW 2012 United States
09/25/12 Menom­ena in Santa Cruz, CA The Cat­a­lyst Atrium United States
09/26/12 Menom­ena in San Fran­cisco, CA Bimbo's United States
09/27/12 Menom­ena in Los Ange­les, CA El Rey United States
09/28/12 Menom­ena in San Diego, Ca Cas­bah United States
09/29/12 Menom­ena in Phoenix, AZ Cres­cent Ballroom United States
10/02/12 Menom­ena in Dal­las, TX Granada The­atre United States
10/03/12 Menom­ena in Austin, TX The Parish United States
10/04/12 Menom­ena in Hous­ton, TX Fitzgerald's United States
10/05/12 Menom­ena in New Orleans, LA One Eyed Jack's United States
10/06/12 Menom­ena in Atlanta, GA Mas­quer­ade: Hell Stage United States
10/09/12 Menom­ena in Wash­ing­ton, DC Black Cat United States
10/10/12 Menom­ena in Philadel­phia, PA Union Trans­fer United States
10/11/12 Menom­ena in New York, NY Bow­ery Ballroom United States
10/13/12 Menom­ena in Boston, MA Brighton Music Hall United States
10/16/12 Menom­ena in Mon­treal, QC La Sala Rossa Canada
10/17/12 Menom­ena in Toronto, ON Horse­shoe Tavern Canada
10/18/12 Menom­ena in Cleve­land, OH Beach­land Ballroom United States
10/19/12 Menom­ena in Chicago, IL 
 Metro United States
10/20/12 Menom­ena in Min­neapo­lis, MN Triple Rock Social Club United States
10/23/12 Menom­ena in Boise, ID Neu­rolux United States
10/25/12 Menom­ena in Van­cou­ver, BC Bilt­more Cabaret United States
10/26/12 Menom­ena in Seat­tle, WA Show­box at Market United States