7/20/10 1:52AM
I just edited-in the cover art (I believe)
7/6/10 6:53PM
I literally stumbled upon this band for the 1st time over the weekend. I'm pretty sure it was on *that blog* and finally checked them out today for the 1st time. While every track that I played didn't floor me, they certainly had more than enough to get me curious.
Indietronica? yes, you guessed it. Style wise I'd say they have elements of bands like
Bloc Party, The Chap
and even
Foals
, but the songwriting at times really works well.
Their approach reminds me of what
Pure Reason Revolution
and recently both
Local Natives
and
Revere
have done. Releasing a bunch of singles slowly but surely, and it appears getting their name out there, before unleashing their 1st large statement. And this new lp of theirs
Man Alive
drops finally in late
August
(I've seen 8/23 and 8/30 on 2 different sites).
I guess I'm glad I got wind of this band now and not long after like I did with
Operahouse
last year, or a band like
The Ebb & Flow
.
Once this album is available, more should be added here, including the cover art which I'm not certain the image I'm posting here actually is.
Facebook
Myspace
last.fm
Pre-Order
cover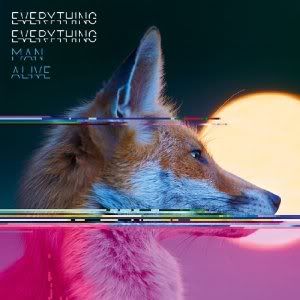 1. MY KZ, UR BF
2. Qwerty Finger
3. Schoolin'
4. Leave The Engine Room
5. Final Form
6. Photoshop Handsome
7. Two For Nero
8. Suffragette Suffragette
9. Come Alive Diana
10. NASA Is On Your Side
11. Tin (The Manhole)
12. Weights