6/4/10 6:15PM
new video for "The News" rather retro/old-fashioned/period based. I guess this is the 1st of a number of new videos from songs off
Stories of Brothers, Tales of Lovers
. I suppose making a separate entry when they're all up makes sense.
as for the EP, really quite good. The last 2 tracks "Don't Let Us Bring You Down" and "Spring Romance" have those trademark Bend Sinister crescendos. They do at times like the hammond Supertramp-esque keys, almost to the point where I think I'm hearing Supertramp or another Psych-Pop band from the 70's. I'm not sure how evident that was on especially Broken City, but so be it. I am still pretty optimistic about what they put out next, either later this year or early next. The recording of that and these videos seem to be showing good use for that prize money they won last year.
6/2/10 12:43PM
it's for sale here, $4
.
I'm digging these new tunes.
5/28/10 11:05PM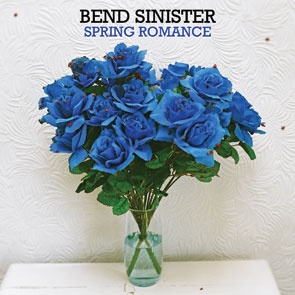 1. Things Will Get Better
2. Change Your Mind
3. The Little Things
4. Don't Let Us Bring You Down
5. Spring Romance
good to see the track list, but I'm still not clear on what songs are the live tracks and what songs are studio.
This new ep of theirs drops next Wednesday, June 2nd.
You can hear a new song "Things Will Get Better" on their facebook page already. I'd love to find an official track list soon. I know it's going to have 2 studio songs and 2 or 3 live songs, all of which are unreleased/new.
facebook page
Fuck! I love this band. Next Wednesday should be fun.