Original: 8/3/09 10:41AM
Bumped 8/6/09 7:21PM
ramona falls myspace
this review
makes me want to hear this album even more. Granted, it and some of the comments read like a fanboy's. But as someone whose interest in
Menomena
has only increased more and more over the last couple of years, this is definitely something I can't help but be really excited to hear.
It's kind of pointless to elaborate more about it since I haven't heard it, but of course the moment I'm able to (a leak, or when I'm able to purchase a copy in a few weeks), I certainly look/hope to add a great deal of content about it.
edit:
8/6/09 7:20PM
Sucker leaked!
Some things on the playlist today: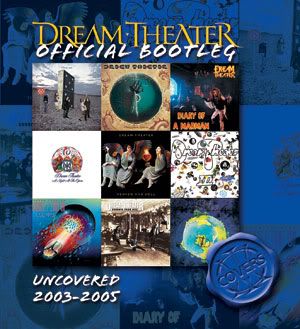 Dream Theater - Uncovered (2003-2008)
..nice selection live cover songs and good to hear them mastered. However, it would have been even greater had they (Mike) included both Rush's "The Necromancer" and Pink Floyd's "Sheep." Hopefully in another future edition.
edit: apparently "Sheep" was on the
"Official Bootleg: Covers Series: Dark Side of the Moon."
Silly me for not realizing that fact, lol.
Porcupine Tree - Recordings
I liked a fair amount of this. "Buying New Soul" and the extended version of "Even Less" I suppose. But for those who rave about this thing, I guess I don't follow how it's even close to as good as
Lightbulb Sun
. Still, given it was from that and the
Stupid Dream
period, and LS being my favorite PT album, it was certainly worth hearing now and some times in the future.
King Crimson - Discipline
Better than "Three of a Perfect Pair" certainly, but like that record, it only has 1 catchy, highly melodic piece in "Frame by Frame." Some others like the almost ethnic rhythm in "Thela Hun Ginjeet" and some of the proggy Frippertroniks (sp?) add something to the mix, but overall, this does seem like another record that a lot of people grossly over-rate. I'm not surprised of course. But having never heard "Beat" the follow-up, I imagine this will seem like a classic by comparison. So I suppose I'll keep that in mind if and when I find the reason to do so.