7/4/13 1:53PM-7/5/13 9:10AM
1. The Cure
2. Alone Awake
3. Burning Man
4. Lodestar
5. I Am
6. Say Your Prayers
7. The Veil
8. Insider
9. Lost Without Leaders
10. Stand Apart
11. Kachina
New single "Lodestar"..par for the course. and the official video:
Tour coming with Closure in Moscow and Sleep Parade. I'm not a fan of either (think they both sound too derivative), but some of the DLC fans probably are.
6/27/13 9:30PM
Release date August 9th with the 1st single "Lodestar" in less than a week.
Mildly intrigued. This Is the Warning had some outstanding tracks like "The Drum," but it also had some minor issues like a samey-ness at points and compression of the cymbals at points.
Along with Asymmetry from Karnivool, this is among the anticipated from down under this year. Especially with the present state of Fair to Midland.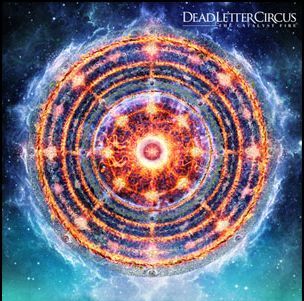 UNFD is proud to announce the release of Dead Letter Circus' second album

"The Catalyst Fire"

on Friday 9 August. The first taste of music from the record will be lead single

"Lodestar"

, which will be premiered on triple j's "Drive With The Doctor" on Thursday 4 July at 4pm.

"Lodestar"

will be available exclusively through iTunes the following day.
View a trailer for the album now at the UNFD YouTube Channel.
"The Catalyst Fire"

is the follow up to Dead Letter Circus' hit debut album

"This Is The Warning"

, which was released in 2010.

"This Is The Warning"

peaked on the ARIA Charts and was certified as a Gold record earlier this year. It was nominated for an ARIA Award and was voted as one of the triple j Hottest 100 Album of All Time, and catapulted the Brisbane five piece to the forefront of the Australian Rock world.
Dead Letter Circus have spent the last nine months writing and recording

"The Catalyst Fire"

with long-term producer and collaborator Forrester Savell. Comprising of 11 tracks, the album marks a clear progression of the traditional DLC sound, while retaining the energy and intensity they are known and loved for.
Wednesday 3 July will see the launch of a brand new Facebook App titled "Project Dead Letter: The Inner Circle". The App, which was developed by UNFD, will deliver fans a piece of quality content related to the album every day, for the 45 days leading up to the release. The app will be free of charge, and each video, music download and image related to the project will be made available on desktop, tablet and mobile versions of the project.
Also launching on July 3 will be a series of different pre-order offers for fans. The UNFD store [store.weareunified.com] will have different bundle options including merchandise and vinyl packages to cater to all kinds of super fans. Each bundle is strictly limited.
JB Hi-Fi online [jbhifionline.com.au] will have exclusive signed copies of the album, while iTunes will have a pre-order with a bonus acoustic version of a track taken from the album.