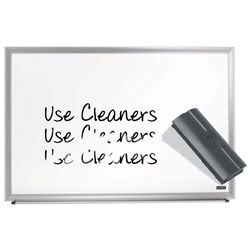 Just in terms of postings.
1) A Golden Globes blog
. This sucker took me quite awhile last year, but if not before, either Friday or Saturday is my hope to finish it before the ceremonies on Sunday.
2) 2011 Music
. In perhaps more than 1 posting/entry. Like it seems to happen in January and February especially, stuff keeps coming out now that the new year has arrived and artists are setting their agenda for the short and long term. On the surface, I would like to have a definitive list of artists with albums and dates or at least vague dates/windows of time of when said release(s) are to come. But after that relatively short list, a possible/probable/hopeful list of some kind.
But I know, I totally suck at trying to forecast what a band may do, or even backtracking, it always feels like a fucking chore.
3) Radio
. It just occurred to me today, as I was going-to, and will be next week, start volunteering at KFAI again. I probably could spit out my long detailed story with radio then and now. Although the soundscapemn livejournal has some of it, that's a bit emo/whiny to say the least. Tact is in the intended backstory though. Also to add podcasting and stuff about UsedBin Radio.
4) Diarrhea of the Mouth
parts 2 (aoty), and Part 1 and/or 2 for 2011 music. Possibly others.
5) Television
features. 1st and foremost, I suppose
V
, as over my vacation last week and still now I am getting through the entire run of the original show and have a lot of thoughts about it. I have 4 episodes left and then will have seen the entire series, miniseries, and special/movie. The new show coming back sparked it.
6)
Like V, I saw
True Grit
last week, and have the original on my DVR that AMC aired. I may not have a long winded review, although with the ability to compare the two, it may add more to need to say.
7) Essentials
..I still have many in the can that only require a bit of editing and and audio made. Soundcloud should help.
more to add:
Dean Magraw, Lehto & Wright/The Galactic Cowboy Orchestra, Cloud Cult, Early Ghost, Brute Heart
..