This/these posting will largely drawing from individual album entries and
this list on rateyourmusic.com "2011 Anticipation"
This is the 1st of I project at least 4 different previews of sorts for records that are or look-to be released during said 3-month period. January-March (1st Quarter), April-June (2nd Quarter), July-September (3rd Quarter) October-End of the Year (4th Quarter).
A lot of blogs and websites do a Yearly preview, and I have done that before, or at least tried to, but it ultimately ends up with some inaccurate details like names of albums and times they may be released. And even some artists and actual albums that have titles, that never actually get released said year.
So the interest in stripping it down to quarters, is to do it in a shorter window of time and hopefully the accuracy and immediacy of the information will be at a higher clip.
But this is also just guesswork on my part. Some of this particular preview/forecast actually isn't entirely a preview but relatively new reviews instead given I have heard a number of these records. And in fact many of the records talked about in these, that will likely be the case, partially due to them already being released, but also the ole leaked-early situation (avg used to be about 3 weeks, but it can be many months of course, and it also can be even after a street date believe it or not).
I've made up a figure or odds rating on some of these due to there's no guarantee they actually get released when they are expected/projected. "a.o." being "anticipated odds" and it's out of 5. 5 out of 5 being the best/most likely chance it'll come out then. And 0 out of 5 being no chance it'll be released when it has been expected/projected.
Also of course there will inevitably be records I'm totally unaware that get released (or leak and then get released later) of by artists I know, but just weren't up on that new record news. And of course, a large oncoming list of records, eps and what not of artists who have albums come out which I've never heard of, or never heard (but maybe heard-of).
That last chunk is probably my favorite part. The
Apes and Androids
and
Emanuel & the Fear
's out there right now, waiting to be discovered. What I guess will ideally happen is either a bump of said older Preview entry with that undiscovered or unknown record's info. Or more likely, an extra section of "to add to last quarter's preview/reviews" part. This 1st Quarter Preview/Review doesn't have any at this time (although it may since those kind of releases can pop up any day/hour and easily by the time this thing gets published).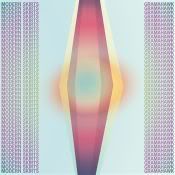 Modern Skirts - Gramahawk
d: 1/15/11
A power-pop band whose put out 2 other albums I've heard/own. Having listened to this one a couple of times, it's a bit different in that they added more electronic textures. But overall, I'm finding less here to enjoy sadly. Maybe it'll grow some.
"Bumper Car" and "Happy 81" available to download here
The Decemberists - The King Is Dead
d: 1/18/11
Alt-country Folk with
R.E.M.'s Peter Buck
on board. Not
The Crane Wife
nor
Picaresque
. For what this is, it's okay, but not really something I attach to. Maybe later in the year I will.
"Calamity Song" Youtube stream
Amanda Palmer - Amanda Palmer Goes Down Under
d: 1/21/11
Amanda's mostly live recordings from down under of all unreleased songs I guess. But honestly, it comes across as sort of a comedic live b-sides album. Perhaps a few of these tunes will end up on her next record.
"Ship Song" Youtube Stream
Deerhoof - Deerhoof vs. Evil
d: 1/25/11
I want to get into this band more than I ever have. On paper, they have a lot I like. This album, early on, is more or less par for their course. Not any bad songs, and a few with some great moments to enjoy. Maybe seeing them live next month will jump start more appreciation for this album. And perhaps more of their back catalog, as I'll confess really only being familiar with 2008's
Offend Maggie
somewhat.
"Super Duper Rescue Heads" Youtube Stream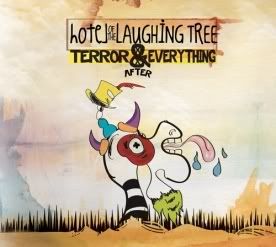 Hotel of the Laughing Tree - Terror and Everything After
d: 2/1/11
More or less what needs to be said, is in
this review I wrote a few weeks ago
.
But something to add I suppose, is right now and probably for the entire 1st quarter of the year, there is this album, and then everything else.
Water & Bodies, Neverending White Lights
and
Protest the Hero
are probably the only records that may give it some pressure this quarter. Although, as I have come to learn, I love to and have been often wrong about those things.
Stream "Bad Canterbury" on their facebook page

...And You Will Know Us By the Trail of Dead - Tao of the Dead
d: 2/4/11
I actually saw this band open for
Dethklok
a few years ago at the University of Minnesota. Not that that show left any lasting impression with me. I've seen their cds at Cheapo and have known about them for many years. I think they even covered the
Genesis
song "Back In N.Y.C." on 1 record (or maybe live?).
And they share a label (Superball Music) with
Oceansize, Pure Reason Revolution, Long Distance Calling
and
dredg
among others.
But to say I'm even mildly intrigued by this album would probably be wrong. But I know about it, so it's still one to be aware of, and might be worth checking out at some point in 2011.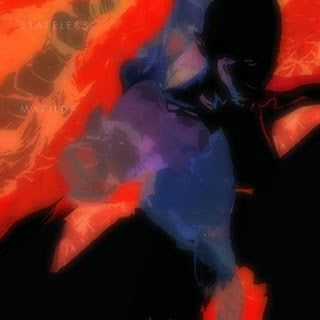 Stateless - Matilda
d: 2/7/11
3-stars. This thing leaked awhile ago and I haven't been attached to it. But it does include like 5 or maybe 6 tracks that are good. It's just not at the level of their 2007
Self-Titled
debut record unfortunately. It's not terrible either. However, it may find itself getting passed up by many other records this year in the 2011 Index race.
Stream "Assassinations" on Youtube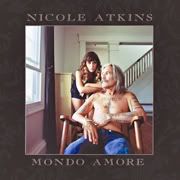 Nicole Atkins - Mondo Amore
d: 2/8/11
Well, I just heard this a bit ago via pc speakers, and I gotta say, I was a lot more impressed than I expected. I did/do enjoy 2008's
Neptune City
off an on, back in 2008 mostly. I even saw her live that year. But I am guilty of not revisiting it much since that year. This new record might be so good, I may be forced to again.
This might be a sleeper record. Some really nice guitar work on it along with an epic nature. 1 tune has some great twangy tones. The closing piece is rather epic too. Wow Nicole, what do you have here?
edit:
I've played it twice with headphones since, and frankly, it's A LOT BETTER than I expected. It's different in many ways from
Neptune City
A lot of varied styles explored. Namely bluesy rock including 1 piece with a distinct twang part.
Definitely the 1st real surprise of 2011, and less than a week ago I had no idea she even had an album coming out.
"Vultures" Youtube stream/video
Mogwai - Hardcore Will Never Die, But You Will
d: 2/14/11
Not a ton to say, given I barely would say I'm a fan. It's post-rock, and they are regarded as one of the biggest names. I've heard maybe 2 or 3 songs by them in my time, that I thought impressed me.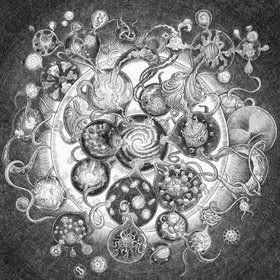 Long Distance Calling - Long Distance Calling
d: 2/18/11 - 2/22/11 (US)
The 1st tune below is not bad, but I'll confess to being a little gun shy about pre-ordering this album. Why? I have been burned before doing pre-orders. LDC doesn't really deserve that I suppose given I loved their 2009 breakthrough
Avoid the Light
. However, it may be hard to match or even top that.
I'm still excited to hear this, but I may just delay my hardcopy purchase for a bit.
Stream "The Figrin D'an Boogie" on Youtube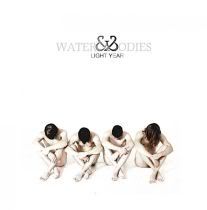 Water & Bodies - Light Year
d: 2/22/11
This is it. The first big work these guys have made since 2007's
Set Sail the Prairie
. The sampler/teaser they posted emphasizes strings. So will this album be rather orchestral? I'm kind of optimistic about that aspect of this album.
Some of the tunes from their eps "Celebration Song," "Free World," "Written & Read," and "Moments in a Life" are included on this record. However, I think the versions on this may be a fair amount different.
I really love these guys and of course
Kaddisfly'
s music. And have been intrigued for the past 2+ years about this new project of theirs. Unlike some, I am not meaning to compare it to
Kaddisfly
, but, I think it is fair to have big hopes. Especially with some of the comments from some people on the forums about it.
I guess that is partially why it is a bit of a make or break for others and myself a bit. I dunno. I suppose no matter what,
Kaddisfly
is not gone/done forever, but how good this becomes may dictate my feeling about my interest in their work.
I should know soon, as being someone who donated/pre-ordered via their Kickstarter campaign, I should be hearing this a little early I guess (like the 1st week in February even).
edit:
a new song
"Lonely Night"
can be streamed and downloaded (email list) on their homepage there.
Album Teaser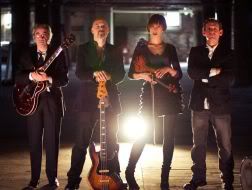 The Galactic Cowboy Orchestra - All Out of Peaches
The Galactic Cowboy Orchestra - Songs We Didn't Write, Vol. 2
d: 2/26/11
"NewGrass Art Rock" as they are being called I guess. These guys are prog and bluegrass and fusion and bluesy. I have enjoyed both their lives show(s) and their 1 proper studio record 2009's
Lookin' For a Little Strange
over the last couple of months. John Wright of
Lehto & Wright
is of course a big part of this band, along with his wife Lisi and 2 others Dan Neale on guitar and Mark O'Day on drums.
One of the best "prog" related groups (or any groups for that matter) from Minnesota. They are releasing both of these cds on February 26th at their "Double CD Release concert" at Minneapolis Urban World Theater.
I'm pretty excited about that show and the 2 cds, namely
All Out of Peaches
.
Lehto & Wright
's
Children's Songs
of course got out of the gate early last year and stayed near the top all year. Can another one of John Wright's albums repeat that again in 2011? We'll see.
The Human Abstract - Digital Veil
d: 3/8/11
I like/liked 2006's
Nocturne
their debut album, to a point. Kind of a kid-sister band to
Protest the Hero
. And the truth is, I never really spent much time with their follow-up 2008's
Midheaven
. But that record was constantly dogged on, that I gave those reviews the benefit of the doubt.
So, I'm kind of at a low expectation here. If this is good, I'll be happy and surprised. But if it sucks and ends up sounding like a PtH tribute or sort of run-of-the-mill djent-y metalcore. I can probably completely forget about this band.
They're not as good as
Protest the Hero
. They never have been. Some people like to say they are, lol. Sorry. But, what might be nice is if they would do something totally new and different than PtH, I might be more curious than I am.
This new song "Faust" below however, initially isn't doing much for me. There's also another new track on their Facebook, which I am going to pass on at this point.
Stream "Faust" on Youtube
Panic! at the Disco - Vices and Virtues
d: 3/8/11
2008's
Pretty. Odd
I liked. It was sort of taking their modern power-poppy-punk (emo) style and using a
Beatles/Beach Boys
or even showtunes element effectively at times.
Well, this 1st tune is not so much evident of that, as from their 1st record 2005's
A Fever You Can't Sweat Out
. Which is not as much my thing. I guess 1 song does not define a record. Whether it be more like their debut album,
Pretty. Odd
or maybe something else, I will check this out. But not with huge expectations.
"The Ballad of Mona Lisa" stream on Youtube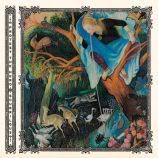 Protest the Hero - Scurrilous
d: 3/22/11
2008's
Fortress
broke them through to a wider audience. More of the
Dream Theate
r and progressive metal fans especially. But I and some others came to feel, or always did, that their debut album 2006's
Kezia
is clearly their superior work. 3 things. The acoustic sections, the vocal harmonies (including the female vocals from
Jadea Kelly
), and as I came to realize recently,
the production
are all parts of what makes it better.
Well, the video clips look and sound promising. They also include some strings and Jaydea being back.
This album could see the band going further into progressive metal. Which, how they do it, might totally work. Although there's a percentage of their fans that are going to hate it if they do. The ole "they're becoming Dream Theater, lol." So cliche, so predictable reactions.
Between the Buried and Me
and
Pain of Salvation
have gone through the same thing in recent years.
I guess I want to hear the finished product before having anything like that cross my mind. These guys are too talented and have too much left to say to not have optimism about their music, even if it has more prog in it (for the sake-of or not).
Why I'm very excited to hear this album. The 3rd week of March (or likely earlier, when it leaks. It could be even in February perhaps).
"Stewdio Pupdate" from 1 month ago
Born of Osiris - The Discovery
d: 3/22/11
2009's
A Higher Ground
was a big disappointment. No keys, and the production along with lacking memorable moments killed it. Repetitive, predictable breakdowns. It was really the opposite of their charming 21 minute debut album
The New Reign
from 2007.
So, my optimism isn't high. But like a few others, I will check it out in a make-or-break (like it and rekindle my interest/suck and forget about them) situation. I truly hope it's a comeback record. For various reasons, but the extreme metal and especially Metalcore genre has become kind of stale the last couple of years. A better album from them along with a few others might prove that perception wrong.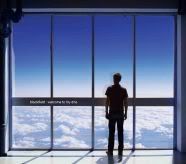 Blackfield - Welcome to My DNA
d: 3/28/11
ao: 4.5/5
Both previous
Blackfield
albums were good records, and in some ways, albums I listened to more than
Porcupine Tree
. They are kind of part-PT anyway. The 1st record, I will always associate with Ariel Daniel, the 17 year-old Wisconsin girl hardcore PT/Steven Wilson fan who died in November of 2005.
The 2nd record is about as good in terms of depth, but the best songs on the 1st record are a bit better/sadder/more moving.
What happens here? Some 4 years after the last album. The samples sound like a mixed bag of the previous BF music and adding some new things like strings. "Welcome to My DNA" sounds like some joke title or concept album about cloning. Is Blackfield going to go more political? I really hope not. But if the music is good, I won't really care I guess (save for them taking after
Serj Tankian
).
Stream "Glass House" on Youtube
Obscura - Omnivium
d: March 29th
ao: 4.5/5
This band includes members of
Necrophagist
among others. The name I think is referencing the classic record by
Gorguts
. I honestly don't know how much to get excited here. My best memory of this band is seeing their name a lot in 2009 and sampling their last album
Cosmogenesis
once or twice, and then kind of forgetting about it. And then in the home stretch of 2009, I went back to it and enjoyed it a little more. But it still didn't differ enough from a lot of the technical death metal, for me to want to go back to it. Part of that is mood I guess. So I might owe it to myself to go back again to that album more. And especially when hearing this one, it may help.
But I still ask myself the question I ask about a lot of tech/death albums/bands.
What are they doing that is different, distinctive, unique, addictive, etc?
I hope to find an earworm, a mind blowing solo, something outrageously funny, or anything that allows them to stand out and gives me reason to go back to playing their album.
"Septuagint" can be streamed here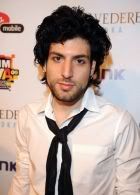 Neverending White Lights Act III: Love Will Ruin
hopes to release the first single from the album, Neverending White Lights, Act 3: Love Will Ruin, by the end of February, with the full album to follow two to four weeks later.
d: 3rd or 4th week of March
ao: 3.5/5
Kind of fitting timing that this may be released around the time of another melancholy music project like
Blackfield
. I could probably say about 25 different things for this. But to be as short as possible.
Daniel Victor
, the mastermind behind Neverending White Lights, from online accounts at least, has SLAVED and STRESSED over this record for FAR TOO LONG.
I really look forward to the day it's released and he can hopefully relax a bit. Because, I really love the music in the 1st 2 NWL albums, and I also like him and care about him (for what that can be worth) as a fan and human being.
The guy is a great talent and this project is really original. He is the lone common part of each song in this project. But every song has a different voice, musicians, etc. A lot of their music is sad or very emotional/passionate. And thus, very moving and pretty much mood-music. But incredible mood-music.
The 1st single comes at the end of February, and I hope everything is good to go soon after that. But if this doesn't drop by the end of March, don't be surprised. This album could have originally been released as far back as the fall of 2009. So, any more kind of delay should not come as a surprise. But if the stars align like they should (and Daniel along with fans like myself deserve), they will and we'll be hearing the 3rd Act in late March.
Between the Buried and Me - TBA
any week/month now.
ao
: 2.5/5
The a.o. might have to be bumped up to about 3.5 or more, as the band just posted something on twitter about an update any time "soon."
This is for the EP they worked/have-been-working on. Their next full-length is possibly coming in 2011 as well, but this is 1st.
Assuming it does come SOON, and in this 1st quarter. I will be very excited about it of course. These guys are still among my favorite extreme/progressive Metal of any kind band. Even with the fact 2009's
The Great Misdirect
didn't entirely work for me. I'm willing to give them a pass certainly. And an EP might be just what the doctor ordered as it may get them to write more concisely. Or perhaps it may be 1 well constructed epic. Or maybe 2.
You think of the great EPs.
Music For Nurses
,
A Twist of Fate
,
A Change of Seasons
. Or even stuff like
Distrails
Virginia Creeper
or
Warpaint'
s
Exquisite Corpse
. They all don't have any filler. They are all well thought-out. And they also leave you with a lasting hope for more. The ole, "damn, that was good. I can't wait to hear more of this stuff."
BTBAM can and should be able to do that. And TGM actually, had enough ideas in it where had they been refined and isolated, might have found that kind of quality as well.
Bottom line is,
Colors, Alaska
and even
The Silent Circus
are more than enough proof this band are elite. Hopefully we'll see a bounce back ep here, and then it'll end up bringing the return level of anticipation for the full-length whenever that comes as well.
"Soon 2" documentary footage
next quarter:
Jeniferever - Silesia
d: 4/11/11
ao: 4.5/5
Sound & Shape - TBA
ao: 4/5
Emanuel & the Fear (EP)
ao: 3/5
dredg - April 19th
ao: 3.5/5
Arch/Matheos
ao: 3.5/5
Fair to Midland - TBA
ao: 3.5/5
The Age of Rockets - TBA
ao: 3/5
House of Fools - TBA
ao: 3.5/5
The Antlers - TBA
ao: 4/5
Between Two Skies - TBA
ao: 2.5/5
Painted In Exile
- TBA
ao: 3/5
The Dear Hunter - The Colors Spectrum EPs
ao: 3.5/5
Other Lives - TBA
3.5/5
Tangled Thoughts of Leaving - TBA
3.5/5
The Jelly Jam - Shall We Descend?
ao: 3/5
Falling Up - TBA
ao: 4/5 newest video said June.
Pain of Salvation - Road Salt Two
ao: 4/5
the original word was March, so hopefully it'll manage to come out sometime in the 2nd Quarter
Judgement Day - TBA
ao: 3/5
their kickstarter campaign was a success, so it may find it's way to being ready this Spring.
Steve Morse,Neal Morse,Mike Portnoy,Dave LaRue,Casey McPherson Project - TBA
ao: 1/5
3rd and 4th Quarter names:
The River Empires - Mars/Brighton II, Thurisaz - The Cimmerian Years, Akphaezya - Anthology IV, Annuals, The Appleseed Cast, Battles, Bed of Stars, Bend Sinister, Between the Buried and Me, Big Fresh, Bruce Peninsula - Open Flames, Coldplay, Decapitated, The Dear Hunter/The Felix Culpa, Diablo Swing Orchestra, Disillusion, Dream Theater, East of the Wall, The End, Early Ghost, The Faceless, Fates Warning, Fish, The Fleet Foxes, Flying Forms, The Gloomcatcher, Jimmy Gnecco, Imogen Heap, Jazzkamikaze, Kacica, Karnivool, Klimt 1918, Late of the Pier, Local Natives, Marillion, The Mars Volta, Meniscus, Pat Metheny, Mew, Mute Math, Ne Obliviscaris, Opeth, OSI, Paper Route, Ramona Falls, Renaissance, Rush - Clockwork Angels, Russian Circles, Scale the Summit, Shattered -Behold the Sands of Time, Part 1: Uprising, Sigmund Droid, Sigur Rós, A Silent Film, Spawn of Possession, Strange Creatures, Subterranean Masquerade - In Pastille Colors, This Will Destroy You - Tunnel Blanket, Total Babe, Tool, Devin Townsend - Deconstruction, Devin Townsend - Ghost, Transatlantic, Unexpect, Van Halen, Vektor, The Velvet Teen, U2 - Songs of Ascent,, Ulver - Critical Geography, Steven Wilson, Steven Wilson and Mikael Akerfeldt - Storm Corrosion, Wolfmother, Yes
AllMR 2011 Album Preview 1st Quarter by user1544441