1/6/11 11:23PM
not a ton of news, but I guess Gavin Hayes posted this pic on his facebook the other day. They had a set street date in March, but now it looks like April. 2009 dejavu? I hope not.
10/17/10 4:22AM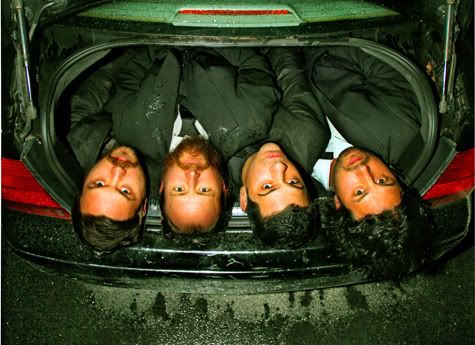 photo from
submergemag.com article
link from theprp.com
dredg look to have signed with Superball Music for the relaese of their as-yet untitled new album. A recent press release has revealed that the band have finished work on the effort with producer Dan The Automator and are aiming for a spring 2011 release date.

Superball Music
whose roster includes
Oceansize
Pure Reason Revolution
Long Distance Calling
Cog
...And You Will Know Us By The Trail of the Dead
Six Gallery

Perhaps some of those bands will end up on tours with dredg? (even in America?). I guess we'll see. I do recall hearing about how they may have lost money with Pariah, so using Ohlone as their primary label may have not been as successful as they anticipated. Hopefully this will be a good fit for them. Freedom/Independence yet not quite the distribution cost/lack-of that Pariah may have had.
Regardless, next year should be a significant year for them. Perhaps I'll have a chance to talk to some of the band next month at The Cabooze show.