8/15/10 11:00PM
artwork, track list. Release date is
Amazon September 21st (cd))
and
Amazon September 28th (vinyl+ bonus cd)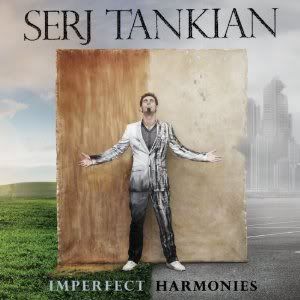 1. Disowned Inc.
2. Borders Are...
3. Deserving?
4. Beatus
5. Reconstructive Demonstrations
6. Electron
7. Gate 21
8. Yes, It's Genocide
9. Peace Be Revenged
10. Left Of Center
11. Wings Of Summer
6:24/10 2:17AM
Drop date for this next solo record is September 7th.
Here's the song "Borders Are"
My thoughts are kind of impartial. On 1 hand, I am a System of a Down fan, thus I am a fan of his. However, his last solo disc
Elect the Dead
had some good music on it, but maybe didn't include as much humor while being a bit too political for my liking.
I will say, I wish SOAD would get back together soon, but that may still be a few years away sadly.
That all being said, that song sounds promising enough, so I certainly will check it out when it's available.