https://www.facebook.com/grimusworld
https://twitter.com/grimusworld
http://www.grimus.ro/
I saw this band's name like a week ago on rateyourmusic in 1 of the Ours albums reviews.
They're from Romania.
Emergence
is their 3rd LP, their 2 previous 2011's
Egretta
and 2008's debut
Panikon
along with this new album that dropped in March, I have been taking in over the last week and I can say I am enjoying them more and more with each listening.
But this record
Emergence
, more than the other two initially.
Hmm, I guess I don't have heaps of details to dissect it yet (perhaps more-so in the midyear report?), but it's one of those records you hear track-after-track and enjoy more or less every song. There aren't any obvious standout songs at this point, I think because for one, none of the songs are incredibly long. But also it just seems to work as greater than the sum of its parts.
Now, I'm filling in on KFAI tomorrow night and was looking to pick out a track to play, and I suppose I'll just include the songs I've narrowed it down to some 3+ times hearing the album.
"Emergence"
"The Hell I'm In"
"Weird Disco"
"Morning Stars"
"Legends"
"Satellites"
"Haze"
I am leaning towards
Satellites
as that track sort of has what a progressive rock fan may enjoy I suppose.
Their sound on this album specifically seems to remind me of a number of bands: Strata, Ours, Muse, The Antlers, The Velvet Teen, Klimt 1918, In Reverent Fear and others, but the more I listen to them and this record, their songwriting still works really well, the similarities are more charming or not distracting.
Their sound includes vocal harmonies, piano, dynamics, different guitar textures, what I would guess is at least 2 different lead vocalists, although both their Facebook and Wikipedia pages only list Bogdan Mezofi as the vocalist. But it's obvious, especially between their 1st record and this new one (and their last record), there are at least 2 kinds of voices. Perhaps Bogdan is that versatile? I have my doubts, but if he is, he's pretty amazing. Regardless, he has a very good voice, even as much as he can sound like the likes of Eric Victorino, Judah Nagler and especially Jimmy Gnecco at times. It doesn't exactly sound *exactly* like them, nor as if HE'S TRYING TO SOUND LIKE THEM, which some singers sadly come across like they are (even if they aren't actually trying to).
Anyway, this band and this album are kind of my biggest obsession right now. I suppose I'll see how this and they hold up throughout the year/future, but it almost feels like one of those bands I've been living under a rock and have finally discovered. Except they are pretty obscure. Probably going back to when I discovered someone like Kacica in 2008/2009. I may find myself almost attaching myself to them.
I can't say for sure, but I just sense they are the kind of band I will think of in pretty high regard. I mean
Emergence
I am enjoying the most, but the other 2 records I found myself turning my head a handful of times as well with.
And they are from Romania, thus they may have their limits in exposure.Are they prog? maybe in a way, but also not really. I think at-heart, their sound is college/indie/alternative rock, but with some left-leaning song writing. They even use samples and some other less common traits (most I recall on
Panikon
, their debut).
Actually 1 of the bands I saw compared to them, or their singer Bogdan, sounds like the singer I guess from the band Placebo. Which may be kind of true, but I honestly haven't listened to enough Placebo to know or maybe even care really.
Also one last note for now, there of course is ANOTHER band called "Grimus" (I believe this one and likely the other one are pronounced like the Purple McDonald's Playland/Commercials/Happy Meal character, but I can't be certain at this point), whose a deathcore band from New Jersey. I have no idea which band exactly came first, but like Revere and more recently Gatherer (or even to an extent The Dear Hunter/deerhunter of course), I wish the band I didn't like would just change their name. But that would be too difficult of them I guess, lol.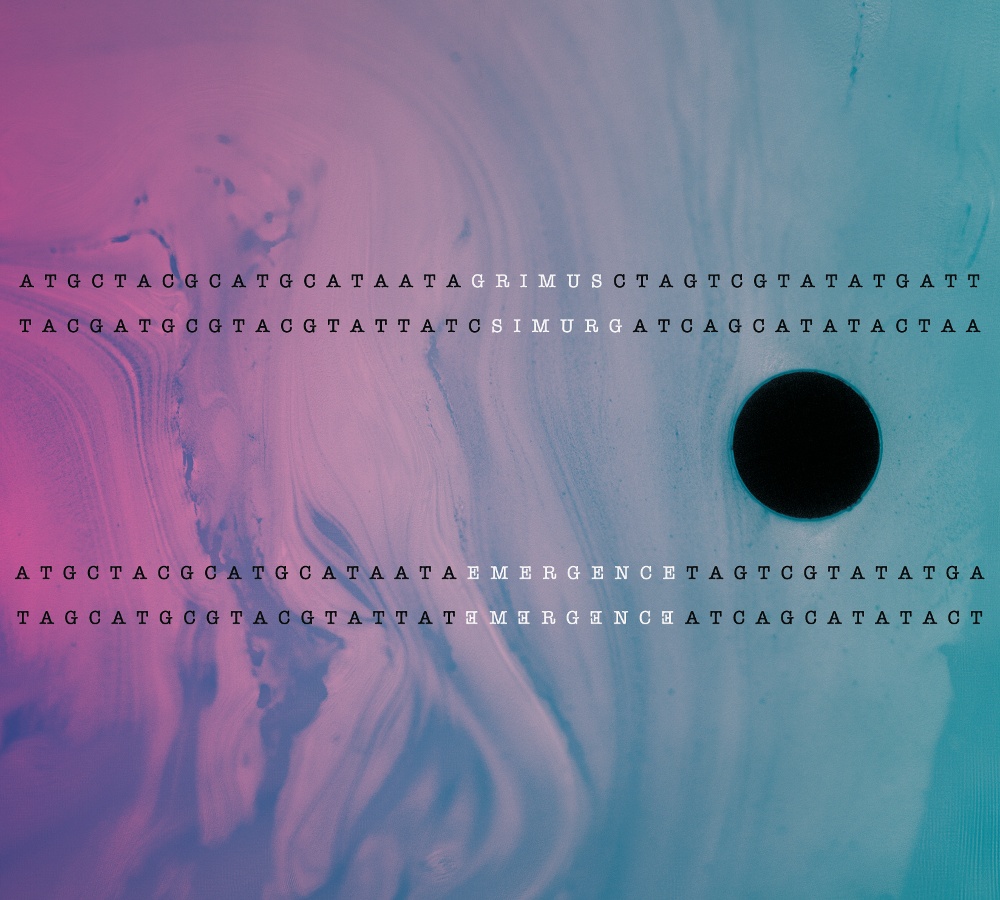 1. Tunguska
2. Emergence
3. High
4. The Hell I'm In
5. Weird Disco
6. Morning Stars
7. Planemo
8. Legends
9. Satellites
10. Crashing to Earth
11. We Don't Live Here
12. Vitriol
13. Peregrine
14. Pale Hands
15. Haze
16. Priveşte-mă
Amazon Link