2013 has been another year, like 2012 and 2011 to an extent, where my time listening to any music has been usurped by a lot of non-headphone time at work, and a lot of radio listening. Talk radio. I'll confess, I am a bit addicted to both Chad Hartman's radio show Noon-3PM and at times MPR, although more often when MPR airs programs from NPR. Not necessarily political chat, but entertainment or interesting interviews. Also I've always loved funny news stories that generate funny discussion.
Hell, even hearing the food critic
Dara Moscowitz-Grumdahl
on Thursdays with Chad is something I always try and hear. Also
Neil Justin
whose the tv critic, Colin Covert the film critic, music discussion (with Jon Bream or others) and more or less any big Sports story/event.
So, between all that, and the fact, I started another NEW job, that is at times even more analysis-based, and I am in training, more or less all year for that job, my ears have not and likely won't consume as much new or other music as I used to do a few years ago.
Tis is the nature of my job and desire to do work like I do. But, in due time, I still look to take-in still a lot of new music, even if many of the new records take more time to digest.
But without further ado, here's what I have for the 1st half of 2013:
I haven't heard/heard enough (i.e. maybe less than one listening)
AM & Shawn Lee - La Musique Numérique
Bed of Stars - I Fell In Love in the City [EP]
Editors - The Weight of Your Love
Eisley - Currents
Yeah Yeah Yeahs - Mosquito
Riverside - Shrine of New Generation Slaves
OneRepublic - Native
Jolly - The Audio Guide to Happiness (Part 2)
Jimi Hendrix - People, Hell and Angels
Falling Up - Midnight on Earthship
The Besnard Lakes - Until in Excess, Imperceptible UFO
Alpha Rev - Bloom
Pinnick Gales Pridgen - Pinnick Gales Pridgen
Sigur Ros - Kveikur
Scale the Summit - The Migration
Andrew Stockdale - Keep Moving
Orphaned Land - All Is One
The Polyphonic Spree - Yes, It's True
I like music on most if not all of these releases, but the ones below have found more headphone time up to this point (although in some cases, the amount of time/appreciation isn't greatly different)
Incura - Incura
Flaud Logic - Flaud Logic
Arsis - Unwelcome
Jamie Lidell - Jamie Lidell
Coheed and Cambria - The Afterman: Descension
Long Distance Calling - The Flood Inside
Worldengine - Dark Matters
David Bowie - The Next Day
Buke and Gase - General Dome
Fitz & the Tantrums - More Than Just a Dream
The Winery Dogs - The Winery Dogs
Tangled Thoughts of Leaving - Failed by Man and Machine [EP]
The Appleseed Cast - Illumination Ritual
Cloud Caverns - Blind Willow [EP]
Rhye - Woman
Nosound - Afterthoughts
Annuals -Time Stamp
Mercies - Barely Sleep // Vultures
Biffy Clyro - Opposites
Infantephant - Cyclelicoptippopacalypse [EP]
Sir Video - On an On/Do What You Wanna/Never Knew [singles]
All three of of these tunes are catchy, upbeat, polished and layered. It seems like it's been forever to hear anything from Sir Video and Timmy Sean, but just for now., these 3 tracks are 3 of the best I've heard in 2013.
Josh Rouse - The Happiness Waltz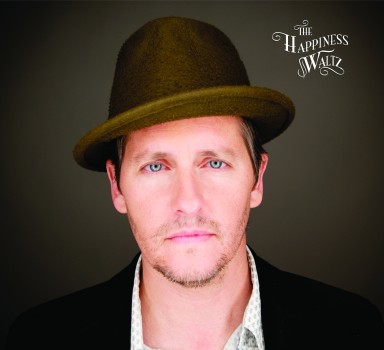 A nice comeback (no pun intended) to Josh's early-mid history style. I really like how many of the tunes feature those warm, soothing guitar parts. Also most of the songs end up giving me a smile. Not a long record either, although a bit longer than his last mini-album from 2011
The Long Vacations
. Even the single/lead track "Julie (come out of the Rain)" is memorable, yet has more to it than just 1 hook.
Renaissance - Grandine il vento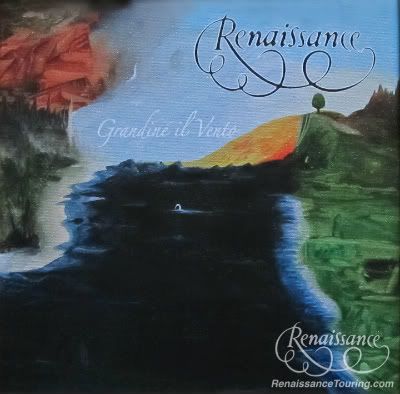 Bittersweet to have this come out, with the passing of longtime writer and musician Michael Dunford. The music on here, adds to the EP from 2011
The Mystic and the Muse
. I still enjoy the title track from that EP that was included on this as well, along with a song like "Porcelain." I actually have enjoyed more or less this whole album, but not to the point of addiction. But it's great to see them put out a record, even if it's the last with Dunford, and not have it disappoint. Annie still sounds wonderful and gives a great performance throughout here
This is classic Renaissance, with modern production I guess is one way to describe it.
Spock's Beard - Brief Nocturnes and Dreamless Sleep
A comeback record, that basically due to Ted Leonard's presence, I've been won over by the Beard again. Although at the same time, the sound on this album, sounds a lot like the NDV-led Spock's, and length/proggish wise, they still more or less are doing familiar work.
I suppose a confession with that also is, I have only been able to listen to this record maybe 2 times due to time and length. I wouldn't expect it to be an album of the year or anything, but I still mean to explore it more.
One specific thing to say for now, "Something Very Strange" is catchy, and that is one of the things I look for from Spock's or frankly, most prog. I know Neal Morse helped write some of this album, and I wonder if he was involved in that tune specifically.
edit:
it appears Neal only was involved in the 1st disc closing track 'Waiting For Me."
John Boegehold I guess co-wrote that tune. That's interesting; I wonder what his background is.
I guess time and some other factors may impact how much headphone time this album gets, but at least I can say, I enjoy it more than anything the band has done since Feel Euphoria .
And of course in the 2nd half of the season, may bring the new Enchant album, fair or not, I may end up comparing this record to that.
Falling Up - Hours
The more traditional-style part of the
Machine de Ella Project
double album-series of albums from Falling Up. I honestly have listened to this whole thing together, maybe 2 or 3 times, mainly given the fact the tracks kept coming individually, and I sort of gave up.
And I also should confess, largely due to time, I haven't even been able to listen to the acoustic record
Midnight on Earthship
. Nor the audio-book narrative from Jessy.
Time and numbers and a new job, and nature of the style.
But this album seems pretty consistent with both
Fangs
and
Your Sparking Death Cometh
. A lot of electronic guitar textures and climaxes. Vocal layers and lyrics that do paint pictures and allign with the concept. More elaboration may come later in the year.
Cloud Cult - Love
Good record, and as much as I love this (local MN/WI-based) band and their live shows even more than the studio records, their last 2 studio albums were among my favorites from those years.
This album is good, but I am pretty convinced, it won't be as addictive as either of those last 2.
"1x1x1" and "The Calling" and "It Takes a Lot" I recall being my favorites. "Good Friend" is not bad, even though the chorus needed to grow on me. It was more moving live I felt. The line
"When you're all stressed out, thank you for being a friend"
I suppose the Golden Girls theme will always pop into my head.
Many short movements and segue pieces. I think part of the issue with this record is, there's not as much meat as
Light Chasers
and some of their others. Which is ironic, because many CC records I find to be a bit of marathons to get through. This record is shorter, and yet I'm finding it doesn't have as many go-to/ memorable songs or parts.
But other than that, there's not much valid criticism. The band may not hit a Homerun every time out, but they still are making music I enjoy.
Subterranean Masquerade - Home / Beyond the Pale/That Night [Single]
Wonderful return for these guys. The b-side is a cover from a band called The Mission. I LOVE this band, and it's been 8 long years to hear music from them again. And this is likely the precursor to the follow-up LP to
Suspended Animation Dreams
. Title may be
In Pastille Colors
or possibly something else.
Also sweet how I was lucky enough to win a press/promo copy of this 7-inch single just by submitting this description per Facebook a few months ago:
These look pretty sweet. It's been a long while since Subterranean Masquerade made their epic opus debut LP "Suspended Animation Dreams" from 2004, but this new EP totally picks up where that record left off, with SM's classic style of blending progressive rock with Black Metal.
I also just got to hear the 9-and-a-half minute bonus track "That Night" that was originally intended to be on their epic debut record
Suspended Animation Dreams
, but for some reason, was left off.
This band makes pure layered, yet organic sounding progressive rock with growls. I just adore the combination and the writing style. And this is actually, more of a side-project, than full-time band. So perhaps that is one reason why they never really broke up exactly.
Everything Everything - Arc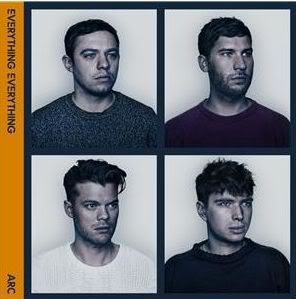 Good follow-up, although not quite as catchy as their debut album
Man Alive
. The 1st single "Cough Cough" has over 1 million hits on Youtube, which suggests this album may be finding more people than their 1st.
It honestly has been many months since I played this record, and I recall not being blown away by it. Part of that was maybe how long it was. But a 2nd half revisiting may give me more to think about it. I do remember thinking it was sort of the sophomore slump effect, which seems to happen like a dozen times every year. Sophomore and/or follow-up slump anyway.
But hey, if they do get more popular, I'd be happy for them as it may mean they'll finally tour the US and I'll get to see them live finally.
Cynthesis - ReEvolution
The 2 times I've listened to this, it was quite good. Much like
De-Evolution
, save for the fact, the cymbals don't seem to be clipping much. This could move up actually as I love Zero Hour with Erick Rosvold and this is 1 kind of prog metal, that really works well.
The Pink Floyd/Psych element does add another quality to the Rosvold-Zero Hour as well.
More details may be provided by the end of the year, if not earlier.
Evarusnik - In a Poker Slash Refrain
Kickstarter campaign success and the inclusion of Mark Engles of dredg initially found my interest. And the songs are there on this album. Songs like "Local Cliché" 'Teeth of Won't," "Black Acequia," and "Circles Swimming" come to mind as standouts. The soaring string parts and Miranda Scott's soothing yet emotional vocals seem to work rather well and consistently throughout this album.
I'm not sure how much interest they have found since the Kickstarter and it's release a couple of weeks ago, but I wonder if this may be one of those sleeper albums that a few years from now, will find more fans. I'd love to be wrong, but that seems to happen too often for stuff I enjoy.
Mother Falcon - You Knew
Big ensemble chamber rock with the whole nine yards of strings, horns, multiple vocal layers, and percussion. "Dirty Summer" and it's catchy side, probably remains my favorite track on here. But overall, I can't say this album is any better than their debut
Alhambra
, but also can't say it's any worse. Some more time this year may change that however.
Leprous - Coal
Ihsahn's backing band, who've found a nice cult following over the last few years for the forward thinking, a bit avant prog metal fan. I honestly have only listened to this band sparingly, and purely due to some hype on the forums and other social media. And I always thought they were okay, and better or potentially more interesting than 95% of the Dream Theater or other prog metal worship bands.
But this album impressed me even more. Now that being said, I still have only listened to it maybe twice, so this may find more appreciation by the end of the year. But just initially, I really enjoyed a lot of this. The vocal lines for one, I recall being surprised how good they were. Harmonies and a bit of extreme vocals.
And it also didn't seem too excessive with the writing. The parts fit.
But that's about all I can add for now. But call this a record that may go further with some time. As long as i don't seem to get too much in the Riverside syndrome.
Northern Abbey - The Sounds of Glowing [EP]
I loved last years 3-song S/T EP, and I am maybe loving this even more. Nick Lambert from Falling Up and I guess other Jessy Ribordy projects like The Gloomcatcher. This shares things with The River Empires or TGC with the use of acoustic arrangements and instrumentation. I suppose it differs, by not using as big of a classical side.
The song "Portrait" which Jessy Ribordy did arrange the strings part, is one of the prettiest songs I've heard in 2013.
Awesome EP, and it continues like 2012 and recent years, with much of the best music being released on shorter length releases.
Miracles of Modern Science - Meems [EP]
Incredible EP, and of the quality, if not better than the debut album
Dog Year
. These guya are one of those great, crazy, funny poppy string bands. Every track is good-to-awesome. This band rocks, kind of more than a band like the Punch Brothers, on a consistent basis.
Favorites
"The Singularity" 'Dear Pressure" and the jazzy "Physics Is Our Business"
also it doesn't hurt to see them make cool, interpretive covers like "She Drives Me Crazy" and "Get Lucky." if they get bigger from reaching people that way, that's cool. Although I would hope those new fans do check out and enjoy their original music as well.
They also should try and tour someday with The Crooked Fiddle Band if possible. Both are cool, energertic, acoustic/string driven proggy groups.
For the Imperium - Hail the Monsters
I enjoy a lot of this album, but at the same time, haven't found it to sound as fresh or engaging as their debut. Maybe another case of a sophomore slump? in some ways, but I've maybe played it 3 or 4 times thus far. It wouldn't shock me to see it grow.
There stil isl the technical side and the crazy style shifting side, including some electronics I recall. And there are some choruses that are memorable like on 'Northern Rampage."
Persefone - Spiritual Migration
Crazy technical progressive metal, that I was surprised how much I enjoyed. A bit like Vektor in that way, in that, they seem to include as many counterpoints of parts. You have 1 exaggerated section that follows another section of exaggeration. One song, to another song, to the next song seem to be in a battle.
This is really one of those records that is an extensive, fulfilling burst of energy. It's really great to put on when I need to wake up or start working faster at work.
I enjoyed their last record
Shin-Ken
, but remember it seeming too long-winded and repetitive. But with this album, it seems they've improved in many aspects, I don't find myself wanting it to end, but if anything, continue on.
Awesome mood record, and 1 of the best Metal albums of 2013 that I've heard thus far.

Foals - Holy Fire
"Milk &; Black Spiders" is another classic Foals track. "My Number" and "Inhaler" "Late Night" also standout in many ways. Some of the songs on this album are more methodical and chill. Some have climaxes, but they aren't as big of a climax as the ones on their last record
Total Life Forever
.
But I suppose while this album I don't enjoy as much as TLF or
Antidotes
yet, I find I enjoy Foals even more now, then back when those 2 other records came out. And as a result, I still really dig most of this record.
Between Foals, Everything Everything, Bloc Party, I think it's without question, Foals are the band I enjoy the most and want to keep hearing new records from.
And not to forget, I finally saw them live last month, and they are even better in that setting.
K Será - Collisions and Near Misses
Maybe the best *new* college-prog band to come across my playlist in 2013. Casey Crescenzo produced this record, and I think the end result shows. This is a nice step-up from the debut EP from last year.
Stylistically, they may not be the most original sounding band, but the songs are just well written. They kind of show how they enjoy bands like Muse or even 22, pretty clearly.
Favorites:
Near Misses, Meditations in an Emergency, Dream Like I Do, Hollow Ground of London and Ambien.
Ours - Ballet the Boxer
1
Fan Biased included, I'm not blown away by this record to find myself fully attached to it yet. However, I am kind of waiting to hear it on compact disc to still dig my teeth into it. But I couldn't help still listen to it a handful of times and as I posted in this blog, I still enjoy it enough, even if it is the most different and likely the least addictive record to me, they have made.
Favorites:
Pretty Pain, Devil, Boxer, Sing, Falling Into My Hands and Been Down.
This is the record Ours and Jimmy Gnecco wanted to make right now. I am totally fine with that, and I love a lot of it. And I wouldn't be surprised I listen to it a lot more this year, and it is still pretty high up here. But an album of the year probably seems unlikely, and I'm okay with that, even as huge of a fan of this band that I am.
The Dear Hunter - Migrant/The Migration Annex
Like the last dredg album and the new Ours album, this is the album Casey Crescenzo and The Dear Hunter want to make right now, even as different as it seems in a lot of ways. I guess 1 big thing about this is the
Migrations Annex
is excellent and includes many songs as good if not better than the best stuff on Migrant itself. And I am including them together to view the overall quality of this/these to seem better.
Favorites:
Let Go, Old Demons, Whisper, Owls, Bring You Down, Girl, Cycles, Shame, Dig Your Own Grave and Middle Ground
This album does remind me of 2007's Porcupine Tree output, although I don't find
Migrant
itself nearly as overrated as
Fear of a Blank Planet
. But
Nil Recurring
had more better music than FoaBP, and the
Migration Annex
as-a-whole, I think I find is not only a little more consistent, but also the styles of songs seem more like a lot of the older TDH music at times. Which I follow maybe why Casey didn't include some of those songs on
Migrant.
Even "Owls" seems old to him probably, even if it is a rearranged version.
I'm a gigantic fan of TDH, and
The Color Spectrum
, while it wasn't perfect, had enough music I love, I didn't mind how different it was at times for the band. This album seems like another step into singer/songwriter mode for Casey. He said he didn't want to make an album full of songs with screaming, so that is why much of
Migrant
includes more softer ballads and acoustic parts and songs.
I just wonder if that is his muse now and in the near future. He needs to make the music he loves most regardless of how the fans feel. And I'm not one of these fans that is longing for the Acts to get done necessarily soon. But the band and Casey I see as ambitious or wanting to be as ambitious as they can be, and with that, doing some of the stuff with lots of vocal harmonies and instrumentation (chamber/baroque), and styles like Ragtime and Swing, I would love to find again being emphasized.
Or even doing another big concept thing like Numbers, Shapes or something more directly influenced or related to his love of film, like Terry Gilliam's work specifically. Who knows. But
Migrant
and the
Migration Annex
should get some more mileage to fully gauge where it lands come December..
In Vain - Ænigma
Comeback album of the year? the last record
Mantra
, I had huge hopes for after loving
The Latter Rain
. And while it had some moments, it didn't really go as far with me as I hoped.
This record on the other hand, reminds me more of what I loved about this band. The choruses and huge guitar riffs. The immense, intense, thick layers with dynamics and also things like saxophone.
I really enjoy this album each time I listen to it. And it's not too long or I don't find it gets boring or drags anywhere.
These guys are kind of the kings of the dense melodic blackened epic prog metal. They know how to create great moods and atmosphere when its done well, is totally worth the journey it takes you on.
Brooke Waggoner - Originator
Brooke's follow up to
Go Easy Little Doves
. I really enjoy a ton about this album. The catchy parts, and piano arrangements. There may not be as much with string or classical elements, but the songs don't really need that.
I will point out, I find the 1st half of the record grabs me well as each track has a great mood and energy about it. The 2nd half or from the 7th track "Welspryng" to the 11th closing piece "To Love" change the album's tone, I haven't found myself as addicted to as much of that part of the album.
But if I recall, some of those tracks are just movements or slower pieces that feature just Brooke's vocals and piano, so that may be why.
Favorites
: Ink Slinger, Rumble, Squint, Swiftshape.
Local Natives - Hummingbird
Another follow-up and sophomore album I've been waiting for, what seemed like forever. This is a different kind of album, compared to the awesome debut by Local Natives,
Gorilla Manor
.. The melodies and fun sections are more subtle at times or more gradual. The high energy has been exchanged for mood and atmosphere I guess.
But overall, it doesn't seem to have mattered to me. I suppose I claim myself as a fanboy and one of their earliest fans outside of their native Southern California, which is a fact anyway. So, maybe I'm drinking some of their kool-aid a bit. But I enjoy how they changed with this record and even the fact they changed and didn't make
Gorilla Mano
r part 2.
I also think this album has grown on me a fair amount.
Favorites:
Black Balloons, Black Spot, Mt. Washington, Ceilings, Breakers, Heavy Feet
An album of the year candidate? probably not, although I still have yet to hear the bonus tracks on the CD I picked up (and wanted on Vinyl, but passed initially and now can't find at The Electric Fetus anymore). If those bonus tracks were amazing, I suppose this may knock on the door more than it already has. But overall, one of the best of 2013, but come December, I suppose it'll be good to see where it stacks up against many of the others out and yet to come out still.
The Red Paintings - The Revolution is Never Coming
I'm absolutely loving this album. And I've known about it for many years, and at some point, wanted to not care anymore. Trash McSweeney spent about 5 years to make this album, traveling across the globe, reworking, rewriting many songs I guess. And then finally finished it in 2009, but couldn't find a way to release it. It finally got picked up to come out this year.
I think its epic nature, depth and multi-part songs are 1 reason it required that long to finally finish and release.
This is as ambitious a record I've come across over the last 5 or more years. It very much seems to be one of those albums that had so much thought put into it, musically, stylistically, lyrically, politically, along with influences from world events and cultures and many other factors, it just had to be something of a big, grand scale.
I guess as far as favorites, I would of course recommend the whole thing 1st and foremost as it is a concept album that suggests exploration for the listener throughout its start to finish.
but
tracks:
The Fall of Rome, You're Not One of Them, Streets Fell Into My Window, Dead Adults, It Is As It Was, The Revolution Is Never Coming are among the songs I keep hearing new things and loving.
This could an album of the year. The only thing I may find, other than competition, is some of the cymbals clip in spots, along with how in maybe 3 or four of the longer songs, the total silence for however many seconds they last, in some ways is a little annoying. But I suppose I can and may see that as part of the concept and thematically, it's intentional and it may not bother me.
Now where the listeners are right now, among the progressive rock scene and other places, is still not evident. It just came out in Australia a few weeks ago, but may not be dropping for a few months into the States. I would think, especially with more touring in North America and likely Europe, it'll find more interest. I mean Battle Circus never did, but this band has connected to more resources, opening for many bands in the States alone, the most recent being Mindless Self Indulgence, which is the tour I caught them on back in April
Keep also in mind, this is just a debut album, even though TRP have other releases, like EPs and some acoustic albums, but as far as I can tell, this is their official 1st album. I just listened to an interview
HERE
with Trash where he said he has the 2nd album already planned with a title of "How Much Time Do We Have Left?" But he says he doesn't know if it'll take 5 years to finish like this one, but it may.
is 2013 the year the question is answered if the Revolution is in fact never coming, but this album sure did, and it may reach a lot of people and inspire/influence its message.
Now if people catch on, I'm sure per examples like Kimbra, Warpaint, Local Natives and others, the allmediareviews blog will not be regarded as a site that introduced The Red Paintings sadly, but that's a broken record of course that still bares repeating.
Daft Punk - Random Access Memories
I never would have expected to listen, let alone get into a Daft Punk album, even if the Hipsters and mainstream hadn't grabbed on to this. But they did, and it was a bit hard to ignore. And my girlfriend listening to it and seeing more specifics about it, like the inspiration and guests playing on it, really had me more curious.
Also seeing it mentioned on some of the progressive rock based forums as well, kind of raised my curiosity more.
And this album is experimental and ambitious if not progressive in some ways. Even just with some of the emphasis on musicianship, like the drum work on "Giorgio by Moroder" and the closing piece "Contact" adds appeal.
But almost every track has something interesting, including "Get Lucky" which may already be overplayed. The hook and climax on that track works, along with the groove. I even don't mind how trigger-happy they get with the vocoder on that tune and others. I initially wasn't all that crazy about it, but I do enjoy vocoder use with groups like The Apples in Stereo or ELO (Imogen Heap of course too)..
I think the 1 track that bugs me is "Doin' it Right," the song with Panda Bear singing as I can't stand that guy's voice and Animal Collective. But that would be the only song I'd take out. The Paul Williams narrative piece "Touch," while cheesy and melodramatic, doesn't go on too long, and leads to a very cool section.
'Within" is gorgeous and sad. I don't mind if the vocals are on vocoder, they actually really fit somehow with that arrangement.
There's a lot more to say about this album, but I'll just say, I suppose given how unexpected I was about it, it did fit what seems to happen to me every year. Janelle Monae, Pepe Deluxe, Apes and Androids, Kaddisfly. Although I don't expect (again), this to be my album of the year or to become attached to it like those other artists landmark records. I have been wrong about my tastes too many times to not be totally surprised.
At a minimum, this is an album I enjoy and will think for 2013 certainly. This is a rare case where the Hipsters actually got one right. Although I doubt for the reasons I feel they should (the drum work and experimental/blending of styles and genres, instead of it sounding like cool dance music, and cool dance music only).
Steven Wilson - The Raven That Refused to Sing (And Other Stories)
This was, early-on, the best thing I'd heard. And it kind of has not moved. It never dropped in quality. However, it also likely won't go all that much farther this year, and that likely means it's time on top may not last too much longer. And it's not a perfect record, but it's definitely the best thing I've heard from Steven since
Deadwing
by Porcupine Tree.
The riffs, dreamy melodies, intensely dark and dense atmsophere, and to be honest, the musicianship is off the charts at times. That is Guthrie Govan and Marco Minneman largely, but Steven did write those parts, at least for the most part anyway.
I think this album in some ways, has rekindled my passion for Steven and for traditional sounding progressive rock in some ways. Yeah, there is music that nods to King Crimson, Yes and some of the best jazz-rock like Return to Forever and Mahavishnu Orchestra, but the songs still end up sounding like Steven (or PT in many ways).
But I suppose 1 thing that stands out to me, is how 3 songs, 2 especially, channel parts from other songs I love.
-"Luminol" the 1st 3 or 4 minutes use almost the identical interval pattern from Savatage's "Turns to Me"
-"The Pin Drop" Kevin Gilbert's "Water Under the Bridge" the rhythm of the acoustic guitar is nearly the same.
-"The Watchmaker" I swear I heard moments that channeled Oceansize's "Only Twin" although I suppose that is more in a a similar tone/mood/key and layering, but not as much from a technical standpoint.
Those similarities aside, those songs are all fantastic. "The Watchmaker" especially, is maybe the best epic Steven has ever written ("Arriving Somewhere But Not Here" maybe, but "Raider II" or especially "Anesthethetize..sorry, don't compare).
Not a ton more to say or sum this album up, but that's kind of what it's deal is. It's really good, well written progressive rock music that is enjoyable to listen to, and maybe even more, witness live. But in terms of life-changing or year-changing albums, it's in the mix, but likely doesn't have the legs in terms of ambition to last by the time December rolls around.
But perhaps it'll surprise me, we'll see.
------------------------------------------------------------------
Now on to the portion of the show where I get to mention many of the potential records coming of value that i know about now. Many of these could be awesome, epic, landmark releases. And then again, many might be solid, okay, decent, or meager follow-ups. And some likely will end up being huge disappointments.
And of course, many also won't make it out this year, or even next year for many potential reasons.
15-20 Records coming in the 2nd half that I am excited about (and many others I'm sure I don't know about, or am not remembering at the moment).
BLUE CHIPS:
The Reign of Kindo - Play With Fire
Mew - TBA
Fates Warning - TBA
Kaddisfly - Horses Galloping on Sailboats
The River Empires - Mars Brighton II
Very Excited:
Brice Plays Drums - TBA
East of the Wall - TBA
Karnivool - Asymmetry
Mayer Hawthorne - Where Does This Door Go
Janelle Monae - The Electric Lady
Orphaned Land - All Is One
Revere - TBA
Shelter Red - The Split Sabre
22 - TBA
Warpaint - TBA
Looking Forward To:
Blackfield - Blackfield IV
The Celebrities/Sir Video - TBA [EP]
Chloe - TBA
Dream Theater - Dream Theater
Enchant - TBA
Fish - A Feast of Consequences
God is an Astronaut - Origins
Midlake - TBA
The Polyphonic Spree - Yes, It's True
The Royal Veil - King of the Ocean
Typhoon - White Lighter