2/17/16 11:23PM
edit:
the next single "Love Like That" now streaming
The release date is now
April 8th
, but the title "Man About Town" rings a bell or 2, which for myself I suppose it is Kevin Gilbert and the song "The Ballad of Jenny Ledge" from his band Toy Matinee:
Tempted by half-Elvis, half
man-about-town
But as far as the track list and artwork, etc. I expect it to be good, even though it's hardly a long record clocking in at just under 34 minutes (per the iTunes track times, Amazon has it at 34:02).
The fiancee will want probably 1 of the big bundles and a tour hopefully will follow with a date in Minneapolis (preorder page on his site mentions a headlining tour). I think this album would be a huge deal right now to her, but with The Monkees album, it may take a little bit of a backseat, which could be interesting to find out how she feels about it vs The Monkees album (2 of her favorites in the same year; for me it might be like when dredg and The Dear Hunter came out the same year..or Marillion and Fates Warning, etc).
http://store.mayerhawthorne.com/
Facebook Post (with all the preorder links)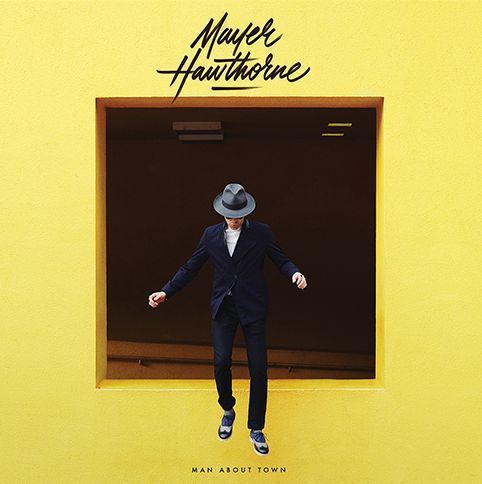 1 Man About Town 0:41
2 Cosmic Love 3:13
3 Book of Broken Hearts 3:31
4 Breakfast in Bed 4:07
5 Lingerie & Candlewax 3:37
6 Fancy Clothes 4:05
7 The Valley 3:32
8 Love Like That 4:06
9 Get You Back 3:36
10 Out of Pocket 3:22
1/14/16 2:00PM
Yet to be announced titled new album coming in April. 1st single "Cosmic Love" streaming:
Story