2/3/11 7:12PM
I know, this is a few hours late given it was posted when I was at work. But here's a stream of the Opening track "C'est La Vie":
link
Protest The Hero - C'est La Vie (Pre-Order Scurrilous Now!) by VagrantRecords
not bad, but namely the 1st minute and change = rather predictable sounding. The 2nd half I enjoy what they're doing more so.
2/2/11 12:10AM,
1/18/11 8:50PM
http://protestthehero.com/
cover art and track list: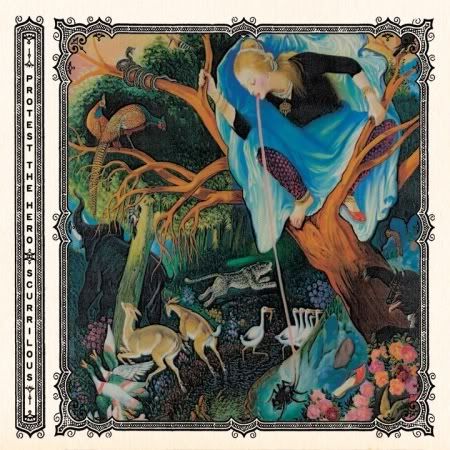 1. C'est la Vie
2. Hair-Trigger
3. Tandem
4. Moonlight
5. Tapestry
6. Dunsel
7. The Reign of Unending Terror
8. Termites
9. Tongue-Splitter
10. Sex Tapes
Canadian pre-order link with that track listing, tab book, t-shirt, etc
1/13/11 12:35AM
Mar 22 – Protest The Hero Scurrilous (Underground)
http://antcomic.com/blog/?p=5807
According to that Link/List. That is the title and it's released on March 22nd. I'm still a bit suspicious about that, given the band themselves haven't announced anything. But it is a Canadian Media list (CBC), so it seems credible enough, and there are other albums listed as "tba" there.
here's some previous info about it
, although I never added the fact
Jadea Kelly
, the female vocalist who I loved on
Kezia
and I felt was painfully missed on
Fortress
is going to be returning on this new record.
Stewdio Pupdate tree.
from
Rody Walker
on
Vimeo
.