Kacica - Mosaic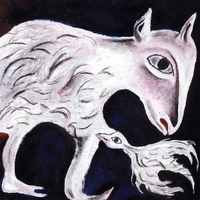 I really like a lot of this. Very dreamy, but also catchy and energetic. Experimental, with some layering and psychedelic elements. At times quite bass-driven. Mixing elements from artists like Bjork, Mew, Deerhoof, and even Sigur Ros..the compositions are quite impressive at times.
Had I heard this early enough to include it in my 2008 AOY race, I could see this at least being in the top 30 if not top 20. I've been mesmersized and energized by this enough this week that it would belong that high, if not higher.
80/100
Oedipus - Humbility (2005)
They don't seem to quite fall into the category of "alt-prog" band whose trying hard, but ends up being mediocre and unoriginal. There's a nice diverse combination of styles here. I guess the bulk of this record reminds me of inter.funda.stifle-era Fair to Midland or even some of the Opus Dai and The Apex Theory work. But at the same time they have these unpredictable time changes in some of the songs that it keeps you entertained. One piece even features this gorgeous use of trumpet. Another band that I kind of thought of was Biffy Clyro, pre-PUZZZLE. They are probably not quite as experimental as a lot of that, but they do deserve points for trying to push some boundaries. This was released in 2005; so I'm quite curious where they might be at with a new record or even if/how active they still are.
I think it can't be stressed enough, how the beginning of this album didn't go as far. The 1st track esp was not an amazing opener. But many of the songs and the last 2/3 I suppose are rewarding to sit through.
75/100
Run Chico Run
- Slow Action
Not blown away, but I did finally manage to get through this whole thing. The last 3 or 4 tracks surprised me. Maybe 1/2 of this thing works for me. I think I should check out some of their older work to get a better idea about this band. I must admit though, they/this album easily could have gone into the boring-category had I not made an effort here.
Akphaezya - Anthology II: Links from the Dead Trinity
I really am digging a lot of this. Very much like if Unexpect used a lot more clean vocals and were more refined and subdued in their experiments. A lot of great ethnic elements and jazzy sections. Give me a bit more time and I'll be able to start pointing out favorite tracks. It reminds me a little bit of earlier this summer how Subterranean Masquerade began to grow on me more and more.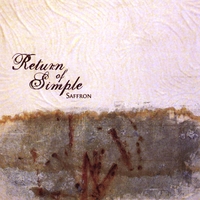 Return of Simple - Saffron
Not likely as addictive as The Reign of Kindo, but I do like a lot of this. It's almost like catchy piano-driven raggtime jazz-pop with Beach Boy-like vocal arrangements at times. People who dig The Reign of Kindo should check this out no matter.
65/100
on deck: The Wildhears, Kalisia and some others...