2004, a year I historically remember for 3 records: Marillion's
Marbles
, Fates Warning's
FWX
and Pain of Salvation's
Be
.
But in retrospect and the residual discoveries since, this was an incredibly deep year. A lot of technical death metal and progressive college rock. A lot of EPs stood out as well as I think I have 9 in the list below me.
Comparing to 2005 may be unfair, and other years of the 2000's, but I'd say it measures up in a lot of ways, although possibly the depth is more a product of music in the 2000's, the amount of good new music that was coming out.
Blackfield and The Velvet Teen are not far behind..nor is Orphaned Land and some others. I'd say 2004 has become more of a revered year for music for me after now revisiting this.
1. Marillion - Marbles
2. Blackfield - Blackfield
3. The Velvet Teen - Elysium
4. Orphaned Land - Mabool: The Story of the Three Sons of Seven
5. Fates Warning - FWX
6. Brian Wilson - Smile
7. Oceansize - Music for Nurses [EP]
8. 3 - Wakepig
9. The Dissociatives - The Dissociatives
10. Umphrey's McGee - Anchor Drops
11. Clann Zú - Black Coats and Bandages
12. Pain of Salvation - 12:5
13. Fair to Midland - inter.funda.stifle
14. The Decemberists - The Tain [EP]
15. Disillusion - Back to Times of Splendor
16. Crotchduster - Big Fat Box of Shit
17. Pain of Salvation - Be
18. The Dear Hunter - Dear Ms. Leading
19. Archive - Noise
20. Subterranean Masquerade - Temporary Psychotic State [EP]
21. Akphaezya - Anthology II: Links From the Dead Trinity
22. Meshuggah - I [EP]
23. Thurisaz - Scent of a Dream
24. Behemoth - Demigod
25. Superior - Ultra Live
26. The Apex Theory - Inthatskyissomethingwatching [EP]
27. Mastodon - Leviathan
28. Brazil - A Hostage and the Meaning of Life
29. Enchant - Live at Last
30 .Martin O'Donnell and Michael Salvatori - Halo 2 Original Soundtrack
31. Cloud Cult - Aurora Borealis
32. Aereogramme - Seclusion
33. King's X - Live All Over the Place
34. sElf - Ornament and Crime
35. Best Friends Forever - Best Friends Forever
36. Porcupine Tree - Warszawa
37. Judgement Day - Dark Opus
38. Hope of the States - The Lost Riots
39. The Polyphonic Spree - Together We're Heavy
40. Malajube - Le compte complet
41. Biffy Clyro - Infinity Land
42. Bloc Party - Bloc Party [EP]
43. Deerhoof - Milk Man
44. Time of Orchids - Early as Seen in Pace [EP]
45. Anathallo - Hymns [EP]
46. Janus - Armor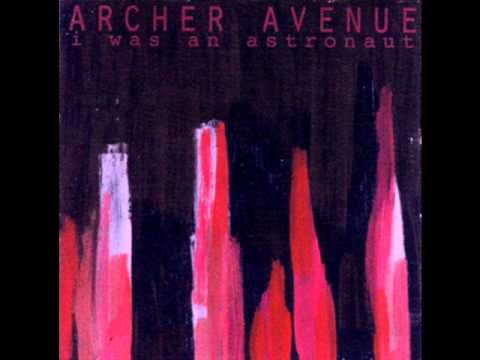 Archer Avenue - I was an Astronaut
rel January 2004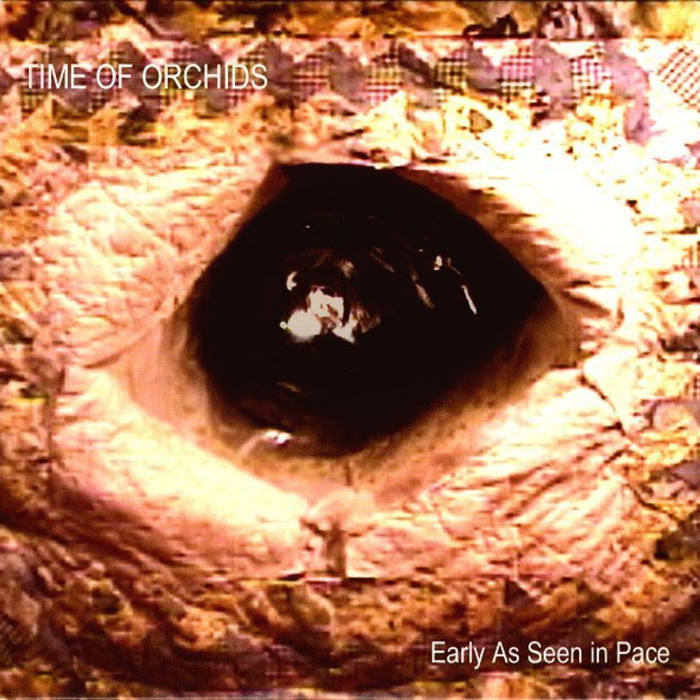 Time of Orchids - Early as Seen in Pace [EP]
rel January 1, 2004
Circles Takes the Square - As the Roots Undo
rel January 6, 2004
John Vanderslice - Cellar Door
rel January 20, 2004
Blackfield - Blackfield
rel January 2004
Porcupine Tree - Warszawa
rel January 2004
Pain of Salvation - 12:5
rel February 23, 2004
Orphaned Land - Mabool: The Story of the Three Sons of Seven
rel February 23, 2004
Falling Up - Crashings
rel February 24, 2004
VAST - Nude
rel February 24, 2004
The Decemberists - The Tain [EP]
rel March 4, 2004
Decapitated - The Negation
rel March 9, 2004
Deerhoof - Milk Man
rel March 9, 2004
Archive - Noise
rel March 23, 2004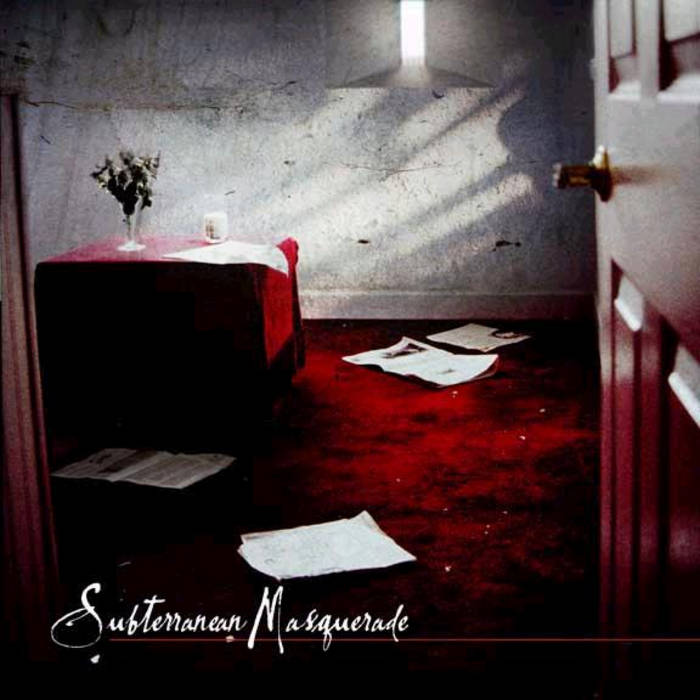 Subterranean Masquerade - Temporary Psychotic State [EP]
rel March 23, 2004
Arsis - A Celebration of Guilt
rel March 30, 2004
The Dissociatives - The Dissociatives
rel April 5, 2004
Proto-Kaw - Before Became After
rel April 5, 2004
Disillusion - Back to Times of Splendor
rel April 6, 2004
of Montreal - Satanic Panic in the Attic
rel April 6, 2004
Evergrey - The Inner Circle
rel April 27, 2004
Marillion - Marbles
rel April 27, 2004
Thurisaz - Scent of a Dream
rel May 3, 2004
Feist - Let it Die
rel May 17, 2004
Secret Machines - Now Here is Nowhere
rel May 18, 2004
Bloc Party - Bloc Party [EP]
rel May 24, 2004
Ayreon - The Human Equation
rel May 25, 2004
sElf - Ornament and Crime
rel May 2004
Clann Zú - Black Coats and Bandages
rel June 1, 2004
Fair to Midland - inter.funda.stifle
rel June 5, 2004
Midlake - Bamnan and Silverlake
rel June 8, 2004
Cloud Cult - Aurora Borealis
rel June 22, 2004
The Polyphonic Spree - Together We're Heavy
rel June 30, 2004
Umphrey's McGee - Anchor Drops
rel June 29, 2004
Meshuggah - I
rel July 13, 2004
Strata - Strata
rel July 27, 2004
Necrophagist - Epitaph
rel August 3, 2004
The Velvet Teen - Elysium
rel August 3, 2004
Laura Veirs - Carbon Glacier
rel August 24, 2004
Mastodon - Leviathan
rel August 31, 2004
The Felix Culpa - Commitment
rel September 1, 2004
Augury - Concealed
rel September 4, 2004
Kasabian - Kasabian
rel September 6, 2004
This Day and Age - Always Leave the Ground
rel September 7, 2004
Tears for Fears - Everybody Loves a Happy Ending
rel September 14, 2004
Aereogramme - Seclusion
rel September 23, 2004
White Willow - Storm Season
rel September 21, 2004
Sonata Arctica - Reckoning Night
rel September 22, 2004
Brazil - A Hostage and the Meaning of Life
rel September 26, 2004
Pain of Salvation - Be
rel September 27, 2004
Brian Wilson - Smile
rel September 28, 2004
Mutemath - Reset [EP]
rel September 28, 2004
Best Friends Forever - Best Friends Forever [EP]
rel September 2004
Biffy Clyro - Infinity Land
rel October 4, 2004
Crotchduster - Big Fat Box of Shit
rel October 5, 2004
Dream Theater - Live at Budokan
rel October 5, 2004
Fates Warning - FWX
rel October 5, 2004
Behemoth - Demigod
rel October 11, 2004
Oceansize - Music for Nurses {EP]
rel October 11, 2004
Superior - Ultra Live
rel October 23, 2004
Happy the Man - The Muse Awakens
rel October 25, 2004
Jon Oliva's Pain - 'Tage Mahal
rel October 25, 2004
Sleepytime Gorilla Museum - Of Natural History
rel October 25, 2004
3 - Wakepig
rel October 26, 2004
Enchant - Live at Last
rel October 26, 2004
Courtney Yasmineh - Sufi Line
rel October 26, 2004
King's X - Live All Over the Place
rel November 2, 2004
Malajube - Le compte complet
rel November 2, 2004
Quo Vadis - Defiant Imagination
rel November 4, 2004
Wastefall - Soulrain 21
rel November 7, 2004
Martin O'Donnell and Michael Salvatori - Halo 2 Original Soundtrack
rel November 9, 2004
Judgement Day - Dark Opus
rel November 23, 2004
Akphaezya - Anthology II: Links From the Dead Trinity
rel 2004
Anathallo - Hymns [EP]
rel 2004
The Apex Theory - Inthatskyissomethingwatching [EP]
rel 2004
Cavil at Rest - Cavil at Rest [EP]
rel 2004
The Dear Hunter - Dear Ms. Leading
rel 2004
Janus - Armor
rel 2004