3/28/11 11:45AM
Cover Art and Tracklist: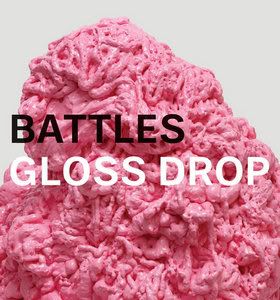 1. Africastle
2. Ice Cream (Featuring Matias Aguayo)
3. Futura
4. Inchworm
5. Wall Street
6. My Machines (Featuring Gary Numan)
7. Dominican Fade
8. Sweetie & Shag (Featuring Kazu Makino)
9. Toddler
10. Rolls Bayce
11. White Electric
12. Sundome (Featuring Yamantaka Eye)
3/22/11 11:40AM
new song "Ice Cream"
Ice Cream (Featuring Matias Aguayo)
by
BATTLES
2/24/11 2:04PM
http://bttls.com/gloss-drop
*drops*
June 6th/7th
Pre-Order link
Cover Art? or for that matter, who is singing, if there is one. Those "featuring" references in each song may refer to them, but I have no idea at this point. Perhaps some content on facebook, last.fm and twitter tells more. If/when I come across that and any more on this, of course an edit/bump shall occur.