Sundance Film Festival Updates
I should be there..maybe in 2011. I don't love how all their coverage of their
OWN FESTIVAL
is done
ONLY ON THEIR WEBSITE
, and not, on, the tv channel itself, lol. Wtf Robert, what happened to those cool "Dailies"??
I mean to try and compile some future blogs about films that I mean to seek out, as I see them every year in the festival coverage. But of course, most years I only am able to catch about 1/2 of them at best.
Gophers
beat
Wisconsin
after playing poor and pressuring the last 3mins. I was saying they should have done that
the whole fucking game
lol. I mean it rattled Wisconsin in the 1st 4mins, and then Tubby stopped using it. On the positive tho, they did win there for the 1st time since I was a Senior in High School, lol. I am still not buying-in to their 16-1 record entirely as I know how that can be a mirage. But
Louisville, Virginia, Ohio State
, and now
IN MADISON
..they are better than many thought. Then again, just look at
Tubby Smith
's track record: his
Kentucky
teams would frequently win 25+ games. Tulsa too, and his Georgia teams usually went to the NCAA's..so actually this isn't that surprising. However, those
Kentucky
teams had more talent perhaps. The player who impressed me the most tonight:
Westbrook
of course, 29pts can do that.
Damien Johnson
..key blocks and DEFENSE down the stretch and in OT. and
RALPH SAMPSON
..that guy could be a stud. Mainly defensively. Maybe not his dad, but I hope he stays academically eligible and remains here all 4 years.
This should be a fun season anyway. And I loved hearing the Sconnie boos..mwuahahaha!
Battlestar Galactica
is back finally for the last 10 episodes tomorrow night. Whose the last Cylon?..for some reason I could see it being the President. Makes a lot of sense. Watched
McDonnell
and
Olmos
on THE VIEW. Olmos was offered the
Jean-Luc Picard
role in fact in the 80's.
Kyle XY
Premiere on Monday: It's been nearly a year, and to be honest, the premiere was kinda underwhelming and predictable. I did like the fact Kyle's going to be having more powers this season. And the thing with the DJ dude and Latnok could be interesting. It hit me last night, that is the same dude that starred in
SEX DRIVE
by
NEVER BEEN THAWED
Director
Sean Anders
. Perhaps some of the SEX DRIVE cast could guest appear on the KYLE SHOW?
I got a nice list of 2008 movies to post in here soon. And also a slightly more detailed thing about my current favorite band in
Kacica
.

more music notes...
dredg
's album got pushed back to April..
Ours=2008
dejavu?
Mute Math
was on Leno..on my dvr, will watch before bed.
Pure Reason Revolution's new album some cover art.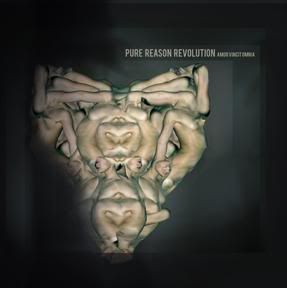 new
Appleseed Cast
song was posted: I haven't heard it yet.
Karnivool
's new album title and release date will be announced in the coming weeks as they are finishing up mixing/mastering this month.
Soundscape
's album "Grave New World" is done..the whole question about whether it got picked up by a small prog or metal label is the only question. But it'll be announced probably within a month I'd guess, if not sooner.
The new
Modern Skirts
album isn't bad, but not anything I expect to be a favorite or top 50 likely. But I'm sure I'll hear a ton of much worse records this year. The Brian Wilson elements work for them, even as subdued as much of their music is.
this new German experimental grindcore band
Vaulting
has a 19 minute full-length they released in 2008. It's very much less-is-more and it works. I think they trumped Born of Osiris's full-22min debut record from 2007.
LOST
is back next week..along with some others as the schedule in the last blog shows.