The whole albums of the year practice, obsession, addiction, etc..that made 2008 so fun. And actually 2007 a ton of fun as well. But I have to say, I really would love to experience a calendar year that includes an incredible race. I mean where you got big name band or solo artist put out a record week-after-week and the level of quality record left and right comes at you nearly every week.
It sort of happened to an extent in 2007. 2008, it didn't quite get that far, although the last few months got to be a lot more interesting. 2005 and 2002 were the 2 years this decade, that I recall sort of in this process.
2007 did have
Kaddisfly
on top..
Fair to Midland
and then a bit later
The Dear Hunter
gave them a good run. And then September hit and 2 records dropped: Oceansize, which was good, but didn't quite rise up to
Kaddisfly
's level. And of course, the whole revelation of
Between the Buried and Me
.
That was around late September.
But '05 you had a nice battle between
The Mars Volta
and then
Porcupine Tree
..and then
dredg
came into the party and in some ways took over. Ultimately, the best records surfaced on my radar very late that year and nearly a year or more later in
Coheed and Cambria
's GOOD APOLLO 1 and then in 2006 and especially 2007
The Receiving End of Sirens
' "Between the Heart and the Synapse. Sadly, neither of those were really around in my playlist, during-the-year, to qualify. But those among a whole assortment of others that I've heard the past few years has made 2005 my favorite year for music this decade. But looking at it, that was still possibly the closest top-heavy race I recall.
2002 I cannot forget though
Pain of Salvation
's "Remedy Lane" and
Dream Theater
's "Six Degrees of Inner Turbulence" kind of duking it out. But PoS ultimately won and was the only classic record I considered that year, during the year. If only I'd known about
dredg
then of course.
So what my dream is one of these years, we get a really fun battle of a bunch of band's new albums trying to win the most headphone-time from me. Granted, as I wrote months ago, I firmly still believe as evidenced by
Apes and Androids
and dozens of others new bands whose albums have won-me-over that I am totally unfamiliar with. It's quite possible a bunch of records that will get the most attention from me this year ain't on my current radar. Why? I think it's because I am always trying to find new and original music. That being said, 2009 looks to possibly be the biggest top heavy year of the decade, at least since 2005.
Kevin Gilbert, Soundscape, Ours, dredg, Between the Buried and Me, Pure Reason Revolution, The Dear Hunter
all are expected to put out records. Plus my beloved Kaddisfly's new active project
"Water and Bodies"
..not to mention a ton others that I enjoy and I certainly wouldn't be shocked by a classic record from.
Mew, House of Fools, Karnivool, Oceansize, In Vain, Kiss Kiss, Imogen Heap
. Vet bands like
Dream Theater, U2, Muse, Pain of Salvation
. And some intriguing and long awaited debuts from artists like
Local Natives, Revere
and
Between Two Skies
.
We'll see..perhaps the unknown bands will still come out on top, but among all these known bands, it could make up a very to-heavy but still deep top 25 records at least. Maybe the 4-star depth will reach in to the top 30?..60 some anticipated albums of known bands (and many known that are not on this list I didn't think to add yet) certainly supports the chances of that. And maybe, 2009 will have the most 5-stars, which would be incredible, but all the more difficult to select a top album. Perhaps co-album-of-the-year? in the last year of the decade?..it might happen.
Here's
that current (1/5/09) list of anticipated records
with the band's myspace pages linked. The calendar of known dates, more or less through March. And then alphabetical after that (in other words, many of the alphabetized list lower down could be dropping at very different times during the year).
January 20th, 2009
Umphrey's McGee
-
Mantis
Modern Skirts
-
All of Us in Our Night
January 22nd, 2009
Greg Herriges
-
Telluric Currents
February 9th, 2009
Kiss Kiss
-
The Meek Shall Inherit What's Left
February 10th, 2009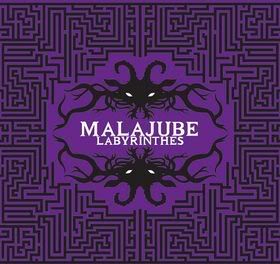 Malajube
-
Labyrinthes
February 17th, 2009
The Appleseed Cast
- Sagarmatha
Asobi Seksu
-
Hush
Feburary (date tba)
In Vain
- Mantra
In Reverent Fear
-
Sentimental Education
Synesthesia
-
Symbalousa

March 3rd, 2009
U2
-
No Line on the Horizon

March 9th, 2009
Pure Reason Revolution
-
Amor Vincit Omnia


March 24th, 2009
The Decemberists
-
The Hazards of Love
dredg
- tba
March
Mastodon
-
Crack the Skye
Fields
- Hollow Mountains
April
Paper Route
-
tba
Artists expected to release records that have yet to announce release dates/months and most cases album titles.
Agalloch - tba
Battle Circus - tba
Between the Buried and Me - tba
Between Two Skies - tba
Born of Osiris - tba
The Dear Hunter - Act III (subtitle tba)
Doves - tba
Dream Theater - tba
The End - tba
Fair to Midland - tba
Kevin Gilbert - tba
Jimmy Gnecco - tba
Haken - tba
Imogen Heap - tba
House of Fools - tba
Immortal Technique - Revolutionary Volume 3, The Middle Passage
Karnivool - tba
Kaura - tba
Local Natives - Gorilla Manor
The Mars Volta - tba
Scott Matthews - tba
maudlin of the Well - tba
Mew - tba
Midlake - The Courage of Others
Muse - tba
Mute Math - tba
My Latest Novel - Deaths and Entrances
Necrophagist - tba
Neverending White Lights - Act III (subtitle tba)
Oceansize - tba
Orphaned Land - The Never Ending Way of ORwarriOR
OSI - tba
Ours - tba
Pain of Salvation - tba
Phideaux - Number Seven - tba
Porcupine Tree - tba
Revere - tba
Soundscape - Grave New World
St. Vincent - tba
Sufjan Stevens - tba
Subterranean Masquerade - In Pastille Colors
3 - tba
Thurisaz - tba
Devin Townsend - Ki
Water & Bodies - tba
Courtney Yasmineh - tba