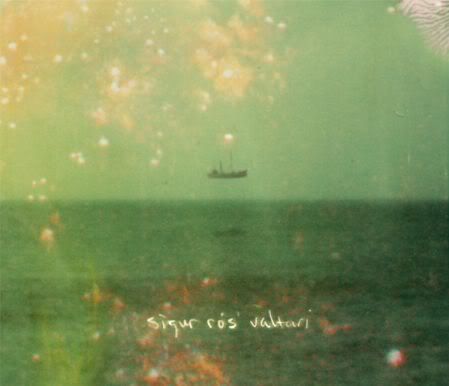 Ég Anda ("I Breathe")
Ekki Múkk ("Not a Peep")
Varúð ("Caution")
Rembihnútur ("Double Knot")
Dauðalogn ("Dead Calm")
Varðeldur ("Campfire")
Valtari ("Roller")
their homepage here has "Ekki Múkk (Not a Peep)" streamable
Sigur Rós - Ekki múkk
from
Sigur Rós
on
Vimeo
.
Release date is May 28th.
Jonsi has been rather prolific in recent years, along with the band. I recall posting before how I've always liked them, but at the same time, never found them addictive. Although I think the Hipsters have overrated them a bit in recent years. Their last record was okay at best.
Takk
was a little better. And those last two definitely aren't at the same level as
()
and
Ágætis byrjun
.
Plus the soundtrack
Inni
last year which I honestly never got around to hearing, nor seeing sadly. It was at St. Anthony Main for only 1 week and I wanted to go, but the timing didn't allow me to.
I expect the Hipsters to claim this better than anything in 2012, at least for awhile, which sadly, may end up detracting from my interest. But maybe this one will be an exception.
link
Sigur Ros have announced full details of their new studio album 'Valtari', which will be released in May.

The Icelandic band, who have now returned from an ''indefinite hiatus'', will release the follow-up to 2008's 'Með suð í eyrum við spilum endalaust' on May 28.

The record contains a total of seven tracks, with the band yet to state whether they will be releasing any songs ahead of the album's full release.

Sigur Ros will play their first UK show for four years at this summer's Bestival in September. They are also booked for festivals in Canada, France, Japan and Ireland.

Bestival will take place from September 6–9 at Robin Hill Park on the Isle Of Wight. For more information about the event, see Bestival.net. New Order and Stevie Wonder will headline the festival.

Sigur Ros' last release was 'Inni', a concert film and live album, which came out in November. It documented the group's final two shows of their last world at London's Alexandra Palace.