4/23/12 11:55AM
whole thing can be streamed here
4/19/12 4:26PM
another new song "Brevony" can be downloaded by
going to this link on their homepage
the beginning almost sounds like DJ Shadow, and the fuzz guitar, beyond reminding me in many ways of Brent's Menomena fuzzy guitar parts, almost sounds like a
Deadwing
-era
Porcupine Tree
style.
This album keeps sounding even better, with each new track.
4/9/12 5:58PM
Just pre-ordered the CD. I want the Vinyl, but I am figuring it'll be worth purchasing at the show in June. But damn, that video of the artwork holds a lot of intrigue. It reminds me of
Friend or Foe
a bit, with its puzzle-like style. Or even like a
Zeppelin
Physical Graffiti
or
III
style to it.
Very cool.
Also this 2nd shared/downloadable tune "Sqworm" is working well. I think it's clear Brent's straying from the
Intuit
and
Menomena
sound enough to not be accused of repeating himself. Some of it almost sounds industrial in a way, a little bit like the last
Pure Reason Revolution
album.
All the different options for Pre-ordering there sound neat, but a little too much $ for me. But if this record ends up being my record of the year, I might wonder why I didn't order one of the most extensive pre-order packages. Although the $5 shipping for a $12 compact disc still does make me scratch my head as to how shipping a cd from the US (presumably) would amount to almost half the cost of the item.
But so be it.
http://ramonafalls.com/
3/9/12 7:06PM
story
Track list Updated, tour dates including Minneapolis on June 5th (The 7th Entry, again *rolls eyes*)
Ramona Falls -- 2012 Tour Dates
SXSW Schedule
Wednesday, March 14th PDX Showcase @ The Grackle (1700 E 6th Street) - 9:30pm
Thursday, March 15th Barsuk Showcase @ Red Eyed Fly (715 Red River St) - 9:15pm
Friday, March 16th Noise Pop Showcase @ Red Eyed Fly (715 Red River St) - 3:45pm
Saturday, March 17th Baeble Showcase @ Peckerheads (402 E6th St) - 6:00pm
Spring North American Tour Dates
05/08 - San Diego, Ca - Casbah
05/10 - Los Angelese, CA - Echo
05/11 - San Francisco, CA - Cafe du Nord
05/12 - Davis, CA - Sophia's Thai Kitchen
05/17 - Seattle, WA - Sunset Tavern
05/18 - Portland, OR - Doug Fir
06/05 - Minneapolis, MN - 7th Street Entry
06/06 - Chicago, IL - Schubas
06/08 - Toronto, ON - Drake Hotel
06/09 - Montreal, QB - Petit Campus
06/12 - Allston, MA - Great Scott
06/12 - Brooklyn, NY - Glasslands
06/14 - New York, NY - Mercury Lounge
06/15 - Philadelphia, PA - Kung Fu Necktie
06/16 - Washington, DC - Red Palace
Facebook announcement
Yes baby!
Intuit
was awesome, perhaps this will go even further.
With love from our chocolate hearts : announcing new album "Prophet" out May Day. Premiere of 1st single "Spore" : http://p4k.in/wIebGH ♥ B of ®ƒ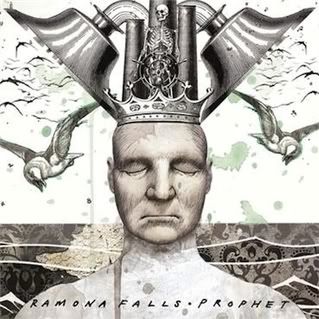 1 Bodies of Water
2 The Space Between Lightning and Thunder
3 Spore
4 Divide by Zero
5 Archimedes Plutonium
6 Sqworm
7 Fingerhold
8 If I Equals U
9 Brevony
10 Proof
11 Helium
2/14/12
The 1st single "Spore" is streamable and downloadable via p4k.