4/9/12 6:23PM
new video for the song "For Nothing"..meh. This record went from intriguing to luke warm at best, to now I don't know if I'll even listen to again, until the end of the year review period, lol. But I'm hardly surprised.
3/19/124:46PM-3/22/12 9:43AM
Go stream "Big Chief II" here
. I'm already digging it more than "Cold Call."
3/5/12 11:50AM
New song "Cold Call" via
this article
2/15/12 9:39PM
A couple of interviews, the one comment that has me a little concerned is
Kevin saying at
9:24
"I dunno, for me, when I listen to it, just like you were saying, like after mastering, just from beginning to end. it seems this album had a more consistent mood to it. It's kind of more MELLOW overall I'd say, than previous albums. But um, it definitely has like a certain sound to it. The overall production, the sound of it, and like the keyboards sounds ...are more unified throughout the whole thing"
well, the last record
Blood
was almost entirely all MELLOW songs, lol. I'm not sure how much "more mellow" an album from OSI could be?
I am curious about this live performance referred to. Sounds like it could be like ustream.com or stageit.com thing. The latter, I'm not crazy about paying for. But when if/when it may happen, it'll be something to consider.
1/23/12 11:58AM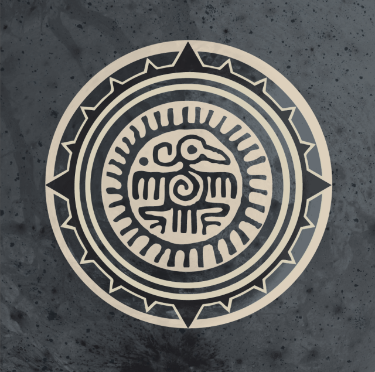 01. Cold Call
02. Guards
03. Indian Curse
04. Enemy Prayer
05. Wind Won't Howl
06. Big Chief II
07. For Nothing
08. Invisible Men
b-mouth link
"Fire Make Thunder" marks the fourth undertaking for the collaborative duo known as OSI. The CD is slated for a March 27 release via Metal Blade Records.

Formed in 2002 by Jim Matheos (FATES WARNING, ARCH/MATHEOS) and Kevin Moore (CHROMA KEY, former DREAM THEATER keyboardist), OSI is a long-distance partnership, both musicians typically writing and recording alone and sending song ideas back and forth for further elaboration.

Written and recorded throughout most of 2011, this latest release once again reflects the eclectic influences of both Matheos and Moore.

Returning as OSI's session drummer is Gavin Harrison of PORCUPINE TREE, this time co-writing one of the tracks with the band. All other instruments and programming were performed by both Matheos and Moore, while vocals and lyrics were handled exclusively by Moore.

All of the recording for "Fire Make Thunder", with the exception of drums, was done by Moore and Matheos at each musician's respective home studio with drums being recorded at Harrison's home in London. Final overdubs as well as some additional writing/arranging was completed in July 2011 in Jamaica, Iowa, where the band mixed alongside engineer Matt Sepanic at Sound Farm Studio & Recording Environment. Mastering was handled by renowned engineer Roger Siebel. The record was produced by both Moore and Matheos.
It sounds like there's some heavier riffs and samples perhaps. Songwriting and flow? we'll see. I've been impressed by other album previews, and the album didn't end up sounding as good as I thought it would. But I guess I'm slightly optimistic about this album now.
1/16/12 2:29PM
Nuclear Blast for sale link
March 23rd, on Vinyl and CD.
not that I'm all that excited or optimistic about this, as they've pretty much jumped the shark since KevMo hijacked this project to being more or less an ambient sister band to Chroma Key.
But I and I'm pretty sure others who find/read/stumble-upon this blog want to know about this record regardless.
But I'll repeat what I have said many times in this blog. The 1st record is a great flowing album, that is textural, heavy, atmospheric, and melodic. And the songwriting is terrific.

Free was mediocre, and Blood was even worse, a snoozefest save for maybe 2 songs.
By some chance, they bring back the heavy-ness and the samples, my interest might be renewed. But until then, this is an album I'll check out when it comes out and then expect to read baffling comments about it, and how it compares to the others, including the debut record, and the debut record still being their worst album by these folks, lol.
But, of course that would mean nothing is new. But so be it.
At least once this is released, Jim can start to focus on the next Fates Warning again, hopefully.