Age of Rockets myspace
edit: I missed "the" in the url
I got into this band earlier this year. Sort of classical-influenced and "Indietronica" at the same time.
This is very cool of them
kickstarter page with Video
considering the $ won't get charged until that deadline, I went ahead and pledged $25. This band are rather good, and this idea sounds hella intriguing.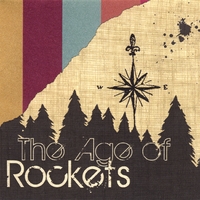 "Hannah" from 2008 is a rather good record, I have hope that this new thing will surpass that. In some ways this fills a void of some of the other bands breaking up of late (Fields, 100Ft Snowman, Eroica).