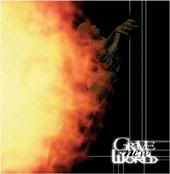 Soundscape - Grave New World

Official release date: June 23rd, 2009

Soundscape is:

Rob Thorne (Rob Volpintesta) - Vocals, Keyboards, Piano, (and lyrics?)
Todd Rose - Guitars
Scott Waite - Bass
Lou Caldarola - Drums
Soundscape is a four piece Progressive-Rock group built on the philosophy that in the music industry music is what matters most, and everything else is secondary. Spiritual to thunderous and always precise, their music captures a wide range of expression through soaring melodies and dynamic instrumentation. This high standard of professionalism in composition, musicianship and performance was established in June 1996 with the completion of their first album Discovery. Containing over 78 minutes of music, the record is a virtual showcase for the band's skill, expertise, and talent for song writing. 12 songs take you on a journey through the life of a young boy into manhood as he comes face to face with the questions and realities of sex, religion, society, politics, drugs and war.

Featuring the soaring vocals and intricate keyboards of Rob Thorne, the guitar wizardry of Todd Rose, the explorative bass of Scott Waite and the imaginative drumming of Phil Suarez, the live show has been described as a "magical and intense journey," forging the path to a new musical experience that comes as a much welcomed breath of fresh air.
Soundscape's mypsace page
Soundscape link on Angelthorne Music's site
Todd Rose's website
This is what could be the 1st of many commentaries and reviews of this highly anticipated album, that was finally mixed and mastered and made available in 2009 (June 23rd, 2009 is the street date).
This is an early review, and I mean to note how a lot more will be elaborated and perhaps changed in some ways in further entries.

I do have a personal bias, given this band's lone full-length cd, 1997's "Discovery" is one of my absolute favorite albums of all-time. So, perhaps this review should be taken with a heavy grain of salt by others.
But for me, it is or feels like having an all-time favorite album come out again, but it's all new music. Like a 2nd time falling-in-love or something. I'm not sure how else to describe it. But the fact it's been 10 years of hoping, but doubting it would ever happen, to finally actually realize it is, is highly significant.
Some general observations:
The energy, layers, textures, melodies, experimental aspects, dynamics, tight and clean production, with bass and drums mixed incredibly well. This album's a monster. A ferocious force of chords and thick melodies, frequent time changes that experiment yet seem to all fit together well, not losing sight of the concept or the songs themselves.
This thing has balls-to-the-wall. The heavy synths coming at you left and right, and it's like a battle between all four band members. The drums, the crunching guitar textures and the hugely FAT bass lines. Lou Caldarola is a fucking beast on the kit at times.
One big thing that makes Soundscape standout to me, is they know how to be technical, yet still be melodic, and compose songs really well. Perhaps maybe even more on this album, they composed them within a large concept. You can't exactly label or pigeonhole their sound. Which in a lot of ways is the blueprint of what I love in music or art; and for that matter in theory anything "progressive."
They went deep this time with me and scored Big-time. Like 10 or 20 fold perhaps. They know
when-to-be, and when not-to be
epic or extend parts or songs out really effectively. Which seems to be pretty rare in most or any kind of music labeled "progressive" or "technical."
1. The Server 0:39
2. Grave New World 6:31
"Your Children are My Children, and your losing losing control. My Children are your children, a generation without a soul"
3. Digital Lover 5:05
4. Man and Machine 4:16
5. So Alone 7:54
Soothing synths work really well with the guitar. Very pretty, sad, and a gorgeous theme on guitar. The climax soars, which is a classic Soundscape writing element.
I love the part
"can someone see meeee in the loooookeeeeeeeeeeeeeeen glahhhhhhhhhhhhhhhhhhhhsss"
The Man and Machine suite's production upgrade is impeccable. It's like they totally rewrote and re-recorded it.
6. Concentration 8:30
The ending is orgasmic to this song; it totally blows up. And then they say
"Somebody unplug me!"
referring to a computer or AI I imagine.
7. Big Brother 4:01
The lead bass-line rules on this piece, kind of Rush-like. Wonderfully catchy or poppy at times. I love the bridge with the trumpet-like patch. And the playful vocal harmonies echoing a previous vocal-line at the end:
"Runs my fingers through my hair."
8. Age of Wonder 13:49
One part of this song that stands out is the (new?) use of experimenting with higher range double or triple tracked vocal harmonies.
I also like how they use sound-bytes here in the 1st movement.
Then it later has another great, soothing, ambient, synth transition section.
9. Generation Why 6:42
Very cool mystical vibe at the beginning here.
Soundscape's music creates an atmosphere that feels like magic at times for me. Very story-oriented, highly thematic. It's like they transport me to somewhere else, where the story is being told. I'm brought-in. It almost feels like a huge illusion at times.
10. Zombie Nation 7:41
A few lines I captured so far in text:
"Can you feel the waves washing over your mind?"

"A chemical reaction brings you back into the world again"
Is the story referring to something involving Virtual Reality? Perhaps influenced by stories (or movies like)
The Matrix
or
Lawnmower Man
?
"I've got your mind in this little pill" (not sure if this is exactly accurate, just a guess).

"What once was a gift became a curse!"
11. Resurrection 11:52
This piece is beautiful, and sadly the band's Swan Song. I love the piano/vocal intro. It's almost in the vein of
"Spirit of Adventure: Dreamscape"
(the final epic piece on 1997's
"Discovery"
) A soaring epic ending song. It's like they took that to three or four more levels of extended beauty at times on it. And incorporated it with some additional elements.
"They took your soul, removed it whole, and filled the hole, with space, in cyberspace"? (a guess on the lyric)

"Will you return to milk and honey, or a technological doom?"

"look around you, remember the good times we had"
This whole song doesn't grab you right away..but after it's done and the whole album is done too of course, it sucks you (or me) in Big-time.
"One mind, One body, One soul in a Grave New World"
The vocal harmonies are effective singing the chorus. It's similar to "Discovery."
It then ends in a classic Soundscape fashion with a breathtaking, upper-range, clean guitar solo. Very fitting, extremely epic, and a perfect way to conclude this record.
Seemingly every part of this album are the way they are for a reason. The song structures, every nuance, every little texture, time change, emotion or emotional part.
I may be drinking the Soundscape Cool-Aid, but it really doesn't matter. This is not the kind of music I get to hear, especially for the 1st time, every day, week, month, year, or even decade I suppose. I honestly am
a) still in disbelief that this finally came out and I'm finally getting to hear it.
b) that I get to now explore another highly in-depth and 76 minutes worth of music from the band who over more or less the last ten years I had basically one 78 minute album to do so with. (Run-on sentence, I know). In other words, I got 3+ years in-depth with "Discovery" more or less, and then another six or so just holding it in a high place. Not ever thinking I'd get to do that again, especially from the same band. But I do.
The production work cannot be forgotten. I'm more or less shocked at how clean the bass and drums sound throughout this recording. Rob Volpintesta had it shelved for all these years I guess due to the lack-of quality for the mix. I totally know why he/they waited, as this is some of the clearest/cleanest and accurately mixed music I have ever heard, especially with how complex and layered it is. Maybe if Yes's "Relayer" were done now, the production might have come out something like this.
Time will of course tell a great deal. But I am thinking not if this album is a Classic, but how much of an
All-time Classic will it be
. An "Instant Classic" for sure. Perhaps the fastest ever for me. I loved it upon hearing the 1st note.
Many would scoff at this analogy, but among many I might make, I was thinking of The Beatles. When "Abbey Road" came out, how did it compare to "Sgt Pepper's Lonely Hearts Club Band"? In thinking about how "Grave New World" compares to "Discovery" the comparison to me, isn't that far-fetched. You got two Classic albums, different, yet still worthy of debate from an artistic point-of-view.
Right now I'm torn, but I would not be shocked if it became a stalemate.
100/100