2/19/13 5:10PM
http://machinedeellaproject.fallinguplives.com/
http://www.facebook.com/fallingup/posts/10151470728600971
It's definitely bittersweet but we're excited to have all the music up for The Machine De Ella Project! How do you think it went?
Also, If you've been waiting for the whole thing to be released, now is your time! machinedeellaproject.com :)
So the whole thing is finally out/released as a fully official release date of February 19th, 2013. I plan to now go over both albums and the Hours Audiobook with any luck in the next few days (or weeks) and hopefully add more to this. Officially both of these albums are 2013, thus will likely be included in the 2013 Countdown
Also, now having finished this, Jessy likely will be focusing his time on along with promoting this,
The River Empires
. Perhaps that big announcement will come in the next few months (or even weeks?)..wishful thinking anyway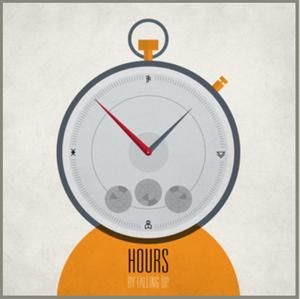 Hours
1 The Contact
3:59
2 The Climb
6:10
3 Finn Hatches a Plan
5:37
4 The Rest Will Soon Follow
4:59
5 Aeva and the Waving World
6:01
6 On Growing Things
6:04
7 Intro to the Radio Room
5:47
8 The Outsider
5:20
9 Blue Ruins
5:09
10 Transmission
5:36
11 Prillicians
4:49
12 In Echoes Forever
4:31
Midnight On Earthship
1 Sky Circles
4:02
2 Home
3:23
3 Bruise
3:54
4 Greying Morning 4:44
5 Who You Are
4:53
6 Down Here
3:44
7 Summer Song
5:24
8 Rooftops
3:54
9 Voices
6:04
10 Tomorrows
6:01
The
Artwork
for
Midnight on Earthship
hopefully will come soon as well.
12/4/12 2:00PM
10/9/12 6:10AM
http://machinedeellaproject.com
this is cool. The Jessy Ribordy Audio Novel
The Hours
series ties in. I just "preordered" and received the 1st 2 tracks "Sky Circles" and "Home."
10/8/12 7:30PM
Over the last few months,
Falling Up
's been posting about the new release/project I guess. I wish I had known earlier, but I guess given I did not, and it's (hopefully) supposed to come out in just a few hours, it's nice to not have to wait and try and remember to check in on it.
Although, I really hope the progress of the next
The River Empires
isn't impacted by it, but I'm sort of getting the sense
Falling Up
moves at a different speed and priority.
Falling Up
is like Jessy's
Dream Theater
or
Adrenaline Mob
, and
The River Empires
is like his
Transatlantic
or
Flying Colors
.
But we'll see, maybe both this and the new TRE will still get released this Fall. But in terms of just this, I'm curious about it, especially how ambitious Jessy sounds describing it. It may be sort of an interactive thing with music and something to read ala
Michael Nesmith
's
The Prison
These are the posts from Facebook over the last few months:
For those that missed it earlier, we'll be launching our new venture "The Machine De Ella Project" next Tuesday Oct. 9th.
So get your ears ready, lots of new music and even an audiobook will be involved. It's definitely going to be our most ambitious work to date.
-------
Announcement: Hey guys today was supposed to be the day that we released 'The Machine De Ella Project' to the world. Unfortunately we hit a few snags in the project and are still wrapping up some of the minor details.
But there's good news! Our new release date is going to be next Tuesday aka October 9th! So sorry about the delay but we want to make sure everything is perfect before launch.
Thanks for your patience!!
-------
Less than a month away from launching the Machine De Ella Project. #BlueberryLips
--------
Machine De Ella Project will begin October 1st. It's an experimental new type of a project that will include brand new music. We think you guys and gals will love it! For fans of old school falling up and new.